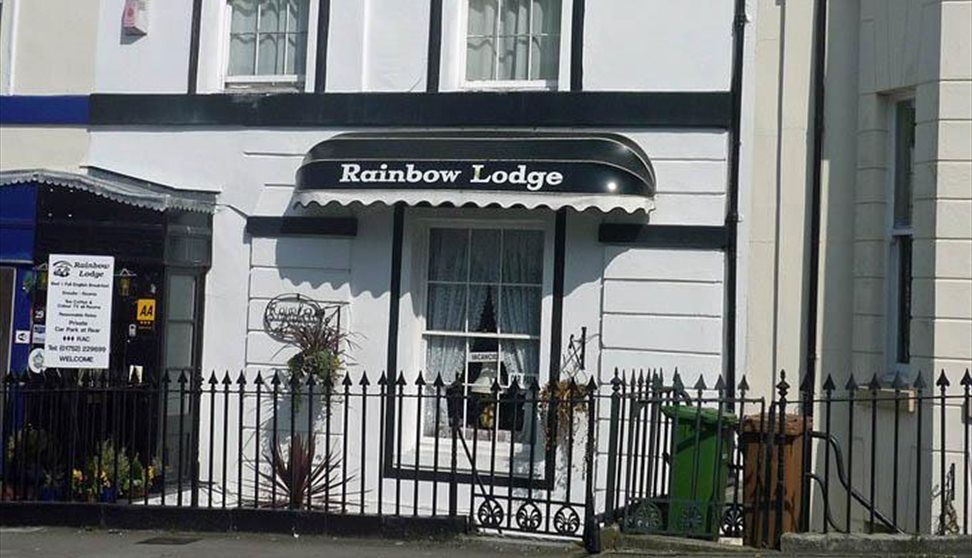 This accommodation does not have any available rooms
About us
Are you looking for a B&B close to the heart of Plymouth? A friendly, privately run guest house with attentive service and spotlessly clean rooms ? One that happens to be just a walk away from all the 'must see' places?
If this sounds ideal then the Rainbow Lodge, Sue and David Radford's guest house on Plymouth Hoe, will suit you right down to the ground.
Our 'little gem' of a guest house is set in a charming, converted, Georgian residence with real character situated between Hoe Park and the centre of Plymouth. Here we offer you our special blend of service - spotless rooms, affordable prices and close attention to each guest's individual needs. No matter whether you are in Plymouth on business, to visit relatives and friends or for a holiday, you will find that the Rainbow Lodge is a treasure.
The Rainbow Lodge has 11 bedrooms. 8 of these rooms have private facilities, including 7 ensuite rooms that range from small to extra large.
Our remaining 3 rooms are non ensuite, referred to as 'standard' in the accommodation business.
TripAdvisor