Plymouth is home to a brilliant range of cafes, restaurants and eateries – many of them with incredible views of the waterfront. If you're looking for somewhere different to dine, here are ten places you should try this summer.
Many of them are also taking part in August's Eat Out to Help Out scheme, offering 50% off every Monday, Tuesday and Wednesday from 3 - 31 August. We've market those taking part with an *.
---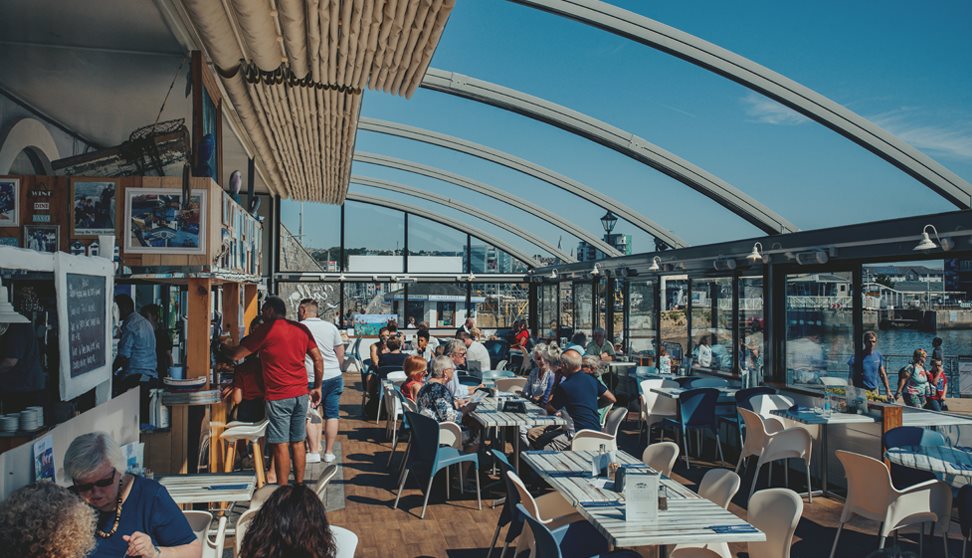 The Boathouse Café* This seafood café and restaurant is set in a unique location in the fisherman's arches opposite the Mayflower steps, just a stone's throw from Plymouth's historic Barbican. It boasts some of the best waterfront views in the city! Try out their new Scallop Shack menu for tasty, freshly caught shellfish.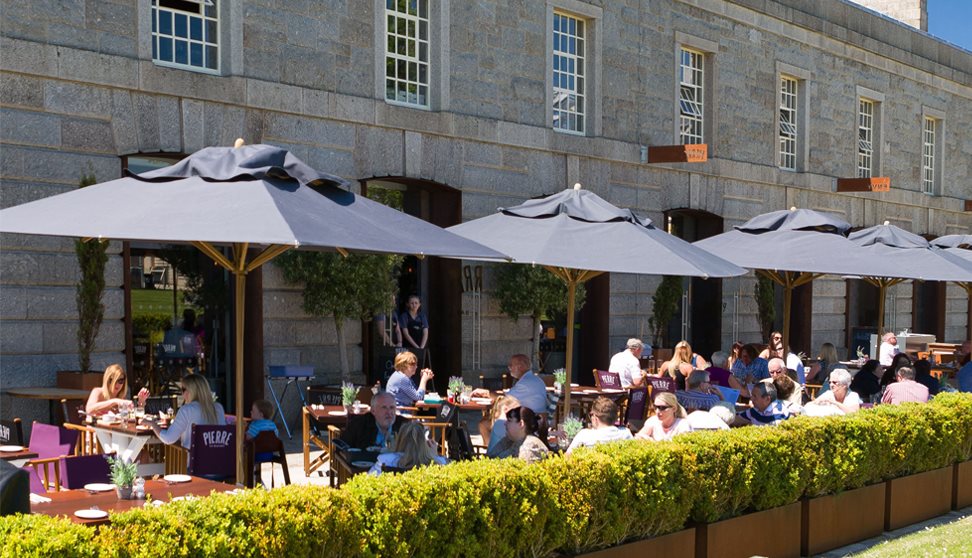 Bistrot Pierre* Located in the heart of the stunning Royal Willliam Yard, this relaxed and friendly restaurant has a great choice of tasty French inspired dishes on offer at very reasonable prices.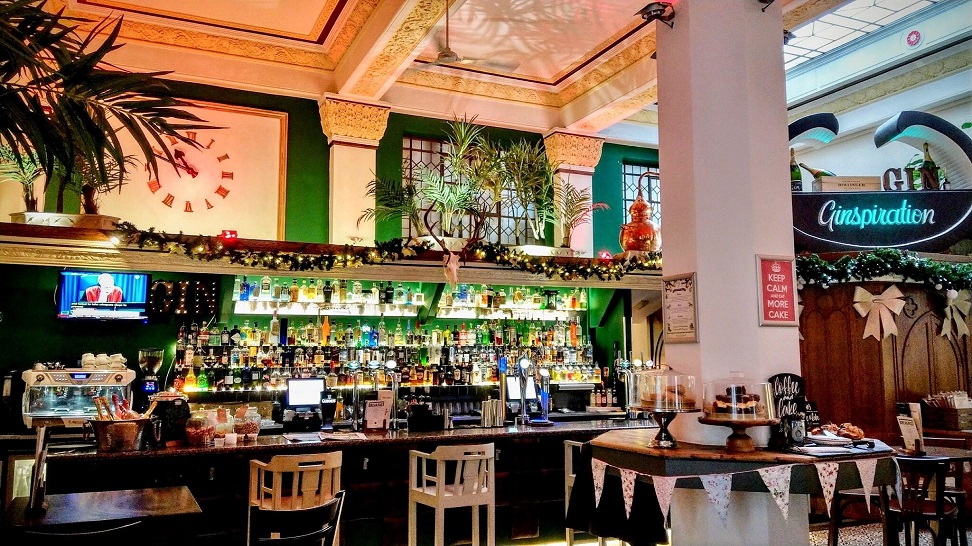 The Treasury* With a wide range of gin and cocktails on offer you'll be spoilt for choice at this city centre favourite. The Treasury also offers a delicious range of food from breakfast until dinner, including indulgent afternoon teas.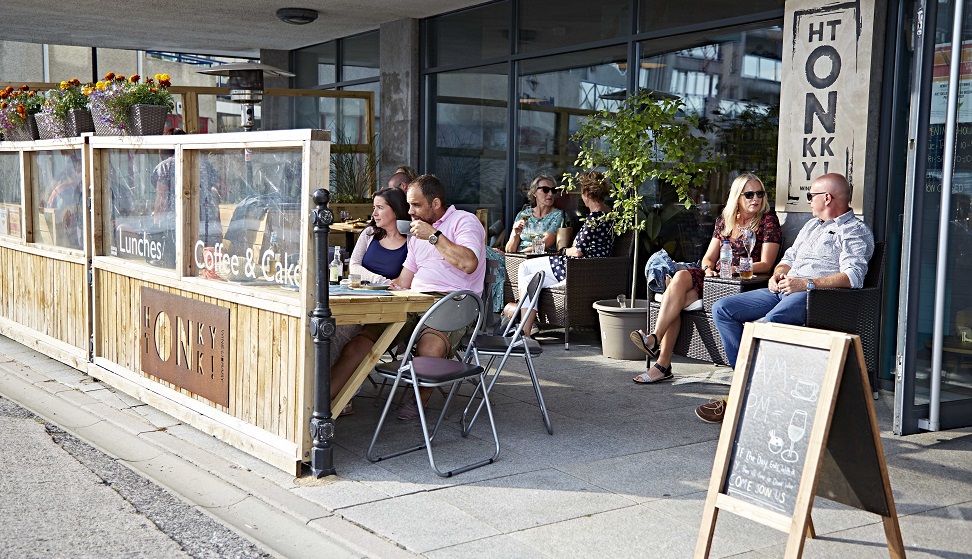 Honky Tonk Wine Library If you're looking for a relaxing and refined spot for lunch or dinner, then you will love this welcoming wine library and deli in Sutton Harbour. You can enjoy wines from around the world, alongside delicious locally sourced deli-food platters.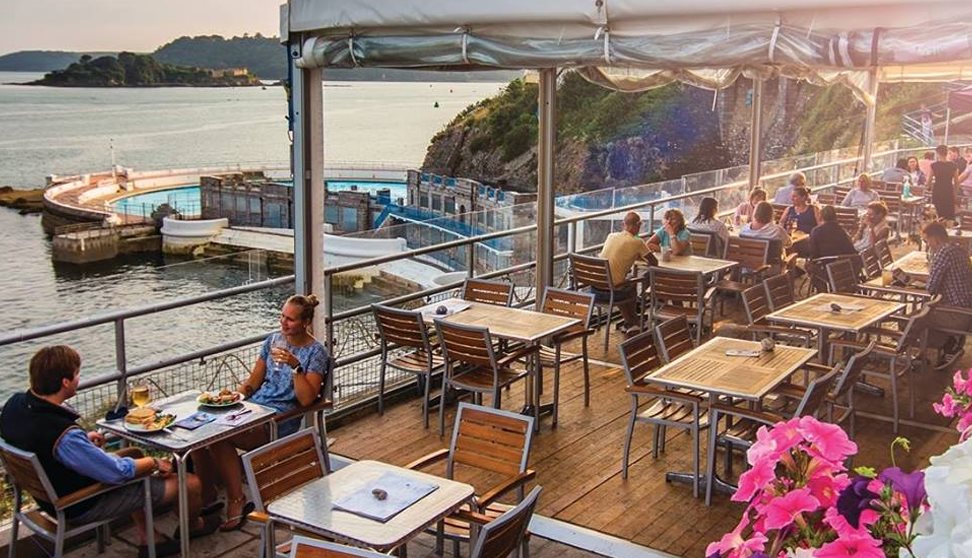 The Terrace Café This is the place to be if you'd like to soak up the sunshine and enjoy glorious views of Plymouth Sound. Sit back and relax and watch the world go by while tucking into locally sourced food and drink to suit all tastes.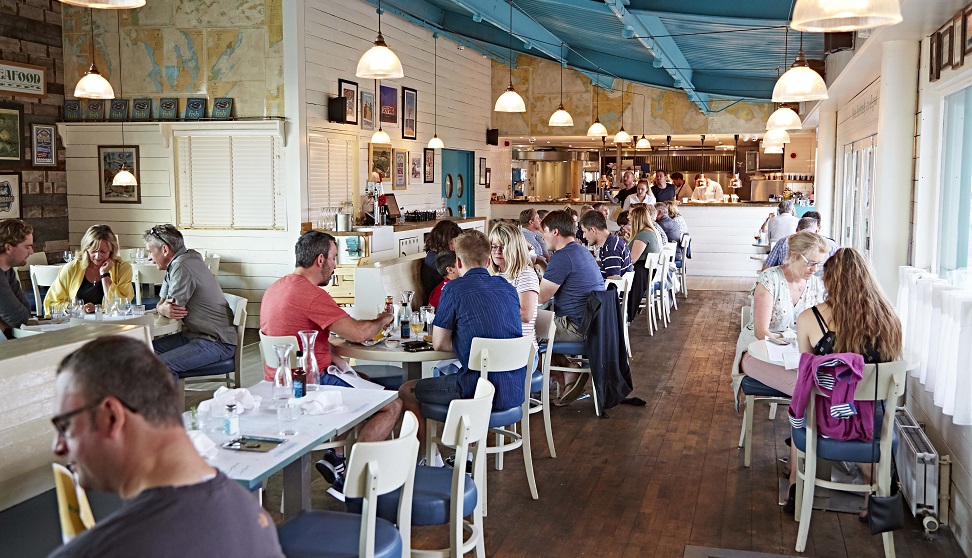 Rockfish* Overlooking the ocean and next door to the National Marine Aquarium, Mitch Tonks' Rockfish restaurant and takeaway at Sutton Harbour is a great place for family friendly dining. Offering award-winning sustainable seafood and everything from fish and chips to grilled lobster, it's a great spot for a relaxed dinner.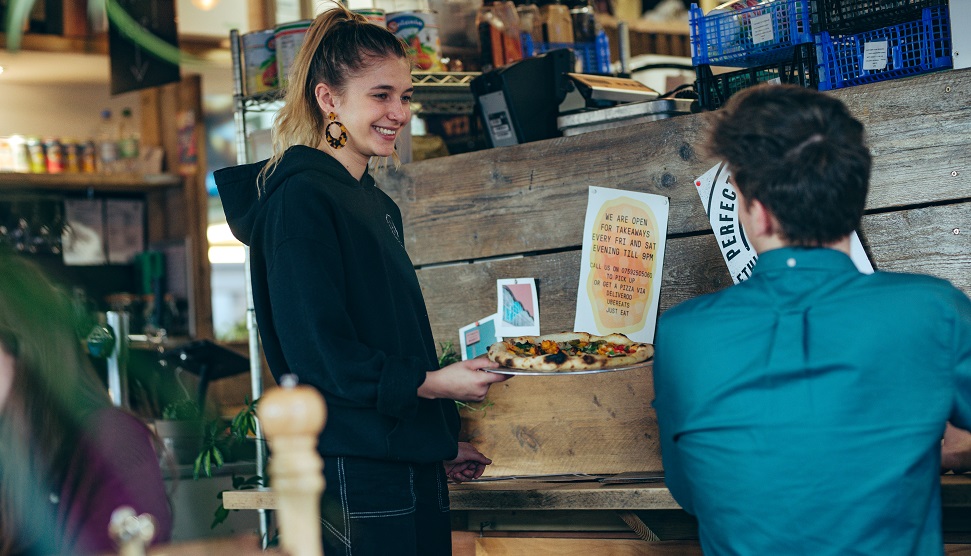 Plymouth Market The city's indoor market is a haven for foodies with an incredible range of cuisines to try. Whether it's the fresh and punchy Asian flavours of At Kitchen, Taste of Thailand and Tea & Bun, tasty treats from Kawaffle* or a choice of traditional cafes there's something for everyone.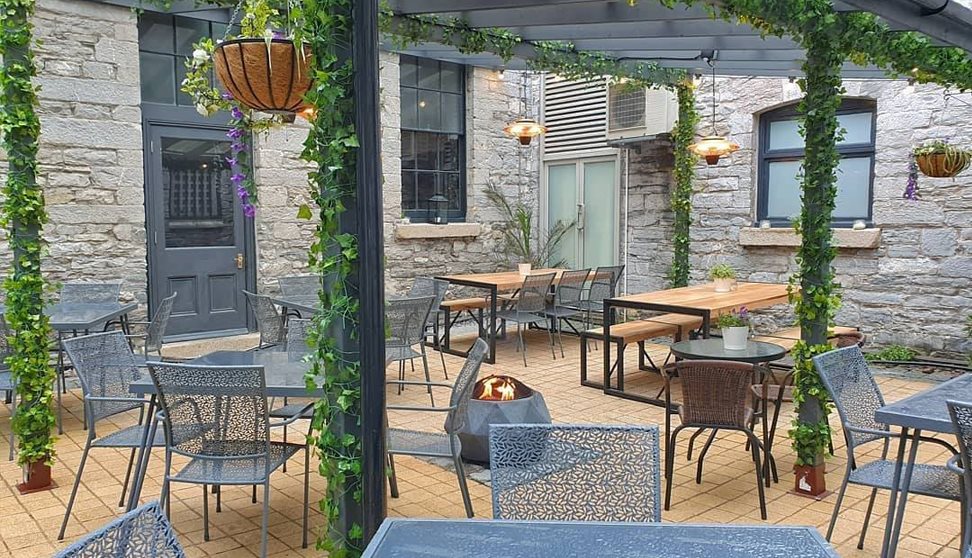 Bonne Sante* Located on The Barbican close to the water's edge within the historic Custom House, Bonne Sante offers a delicious range of fresh and indulgent food and beverages, with both your enjoyment and 'good health' in mind.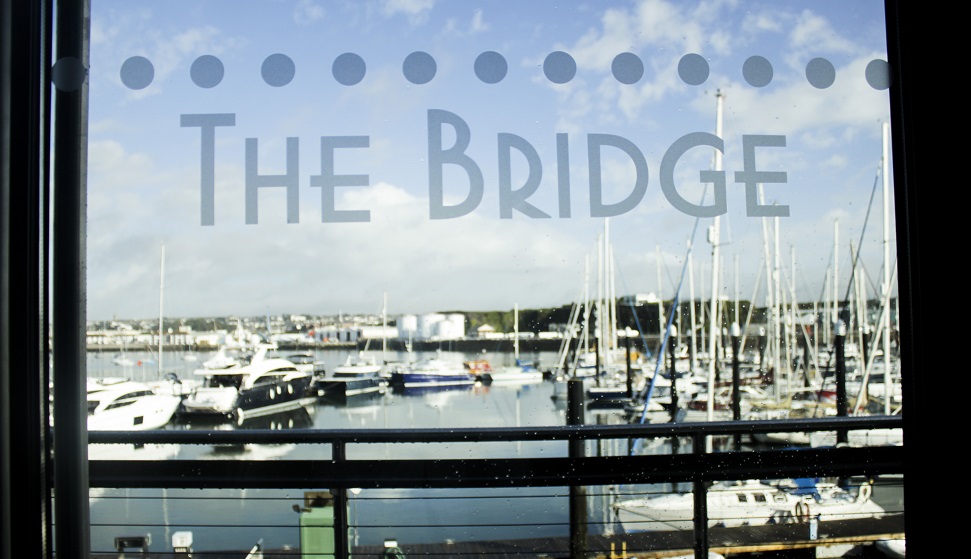 The Bridge* Overlooking the busy Yacht Haven Marina at Mount Batten, The Bridge offers amazing views across to Plymouth. Enjoy a wide range of classic dishes for breakfast, lunch or dinner on one of the big balconies.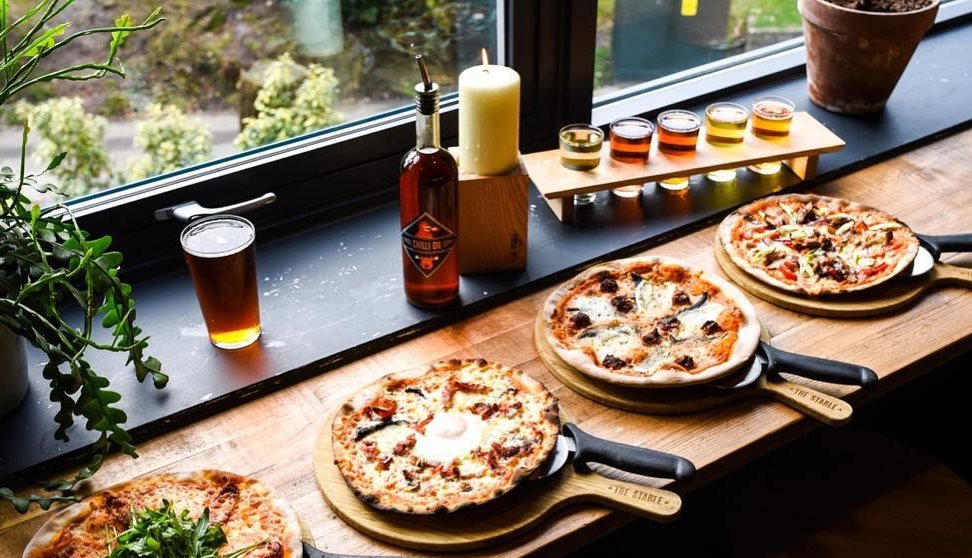 The Stable* Overlooking Sutton Harbour, the Stable has a large outdoor seating area– order a pizza and a cider taster board to share whilst you soak up the waterfront views. With over 80 varieties of cider and sourdough pizzas with homemade tomato sauce and delicious locally sourced toppings you'll be spoilt for choice!
Don't forget to check the other Plymouth restaurants taking part in the Eat Out to Help Out scheme this August too.
1 Comments