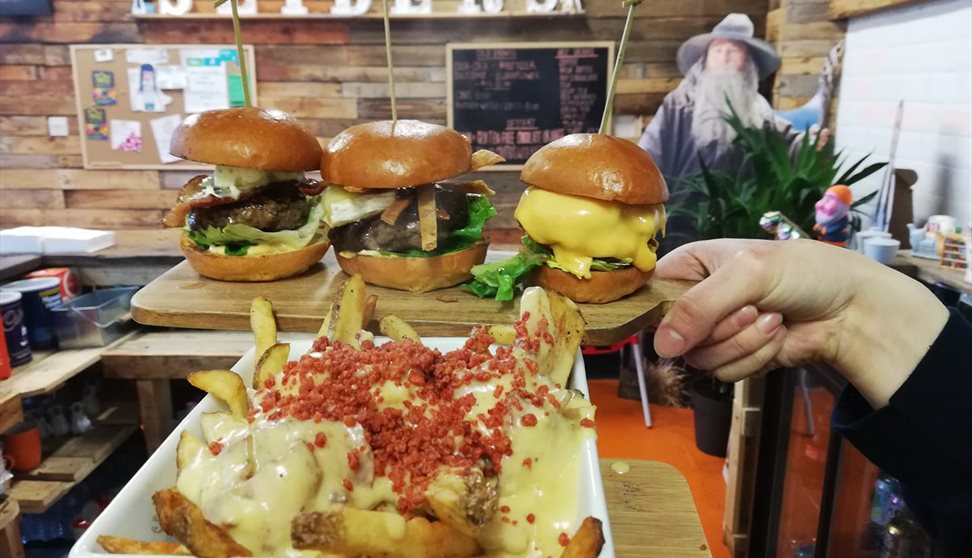 About us
A little taste of the American Dream here at Tilt in Plymouth Market!
Fresh cooked bites (sliders) of savoury heaven, all made using delicious locally sourced produce where possible. Choose from beef, chicken, fish and vegan options or mix and match – whatever you fancy! Try the home-made dips and sides too.
Perfect for a light snack or full on lunch! Available for delivery too on Uber or Deliveroo.