"Meet the Expert" sessions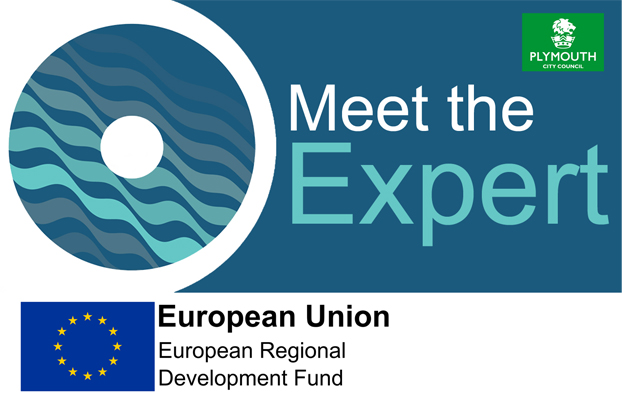 "Meet the Expert" Business Support and Grant Funding Programme
If you're looking for new ways to develop and grow your business, the "Meet the Expert" Business Support Programme is for you. The support available is EU funded and completely FREE to SMEs in Devon.
What's on offer?
"Meet the Expert" will be holding monthly 1:1 business advice events and workshops allowing businesses the opportunity to meet and interact with a range of business experts covering a variety of topics:
Strategy and Management
Supply Chain
Finance/Funding
Sales and Marketing
Regulations
HMRC/Tax
Premises/Property
Legal Advice
Innovation and Intellectual Property
HR and Recruitment
Skills and Workforce Development
Business Expansion
Future events
To find out more about future events, follow the "Meet the Expert" Eventbrite page to receive notifications of forthcoming events.
Following on from these expert advice sessions SMEs may be eligible to access resources, advice and 1-2-1 support, along with a £1,000 grant for external bespoke consultancy support to help business growth.
Who's it for?
The workshops and events are for everyone, but the funding programme is available only for ERDF eligible SME's based in Devon, Plymouth and Torbay. We have a dedicated Business Support Team that can talk to you through the ERDF eligibility criteria.
If you would like to find out more about how the programme can help support your business, please contact the Business Support Team:
Emily Collacott
Business Relationship Manager
Plymouth City Council
T: 01752 307895
E: emily.collacott@plymouth.gov.uk
Kate Whitta
ERDF Coordinator
Plymouth City Council
T: 01752 304333
E: kate.whitta@plymouth.gov.uk
---
An SME is defined as an enterprise which:
Employs fewer than 250 employees (including part-time, seasonal and temporary staff); Has an annual turnover not exceeding €50 million (c. £45.3 million), Has an annual balance sheet total value not exceeding €43 million (c.£38.9million); Is not more than 25% owned by another enterprise; Holds less than 25% stake in one or more other enterprises.
Businesses operating in the following sectors are not eligible to receive support from Oceansgate Business Support Programme:
Fisheries and aquaculture; Primary production, processing and marketing of agricultural products; Coal, steel and shipbuilding; Nuclear build or decommissioning; Manufacture of synthetic fibres or textiles; Schools and school-age education establishments; Banking and insurance companies; Passenger transport or freight transport (for hire or reward)
---
Business Advisers
Amanda Lee MCIM – The Marketing Expert
Amanda Lee is the Marketing Manager for Economic Development at Plymouth City Council. A Chartered Marketer with over 10 years marketing experience, Amanda has experience across public, private and third sector organisations. With specialities in brand development, communications and marketing planning.
Richard Miller – The Growth and Profit Expert
Richard Miller is Strategic Services Partner at Dafferns Chartered Accountants and Business Advisers. He helps SMEs and not-for-profits formulate their strategic direction, build capability and implement growth, profit and change initiatives. He is focused on agile ways of bringing change success.
"Informative, motivational, engaging."
"The workshops are fantastic, well thought out and relevant."
Helena White MCIPD – The HR Expert
Director Helena White is a HR professional with over 25 years' experience across a wide range of industries. The HR Dept provides outsourced HR advice and practical support to small businesses who need expert HR advice, provided by experienced professionals but without the cost of in-house HR. This local and personal but nationwide service is delivered through a network located all over the UK and Ireland currently serving 6,000 SMEs.
Sarah Leverton – The Marketing Expert
Sarah is the Founder and Managing Director of Fastnet Marketing, a specialist agency focussed on helping businesses to grow by delivering a steady stream of new leads and increasing customer spend. From attracting more potential clients into your funnel, to nurturing your relationship with existing customers, Sarah and her team can help you systemise your sales & marketing. As Devon and Cornwall's only certified Hubspot Agency, Fastnet can also provide practical support with implementing a CRM (Customer Relationship Management) system and can help to automate some of those repetitive day-to-day tasks, improving efficiency levels and freeing up your team.
Sarah Webber – The Funding & Finance Expert
Sarah has over 35 years of banking experience with Barclays, with the last four years as a Barclays Business Manager, working with SME clients in the Plymouth and surrounding areas. She has successfully formed and developed long-lasting relationships, supported business growth and provided valued insight and advice. Sarah has extensive knowledge in lending, business and account management and enjoys working closely with her clients.
Graham Roberts FCA – Meet the Finance and Funding Expert
My role is the director responsible for business development and service delivery. What that means is that I look for ways to help all of our clients improve their businesses and ensure we tailor our services to meet their needs so we can try to exceed their expectations.
Josh Mitchell – Meet the Sales and Marketing Expert
Josh Mitchell is the managing director of Mitchell & Stones a digital, social and visual content agency. Typically working with businesses who are struggling to be consistently active on social media, or are frustrated with the results of their current marketing efforts and in some cases, working with confused business owners who do not have a digital 'game plan' in place to win market presence. Along with business partner Chris, also organise the largest B2B Exhibition in Hampshire with plans to expand into new territories. All of which has been built using 100% effective digital and social media marketing.