Meet the Expert Business Support and Grant Funding Programme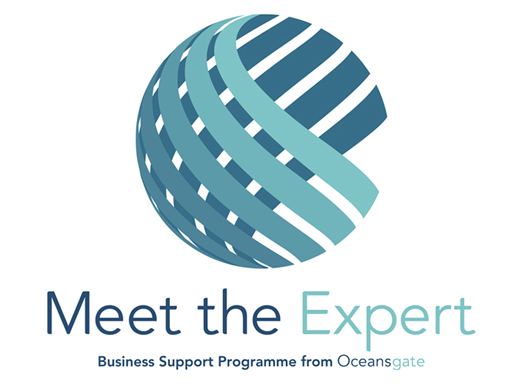 "Meet the Expert" Business Support and Grant Funding Programme
If you are looking for new ways to develop and grow your business, the "Meet the Expert" Business Support Programme is for you. The support available is funded by the European Regional Development Fund (ERDF) and is completely FREE to SMEs in Devon.n.
What's on offer?
"Meet the Expert" will be holding monthly 1:1 business advice events and workshops allowing businesses the opportunity to meet and interact with a range of business experts covering a variety of topics:
Strategy and Management
Finance Funding
HMRC/Tax
Legal Advice
HR & Recruitment
Sales and Marketing
Regulations
Premise Property Management
Innovation and Intellectual Property
Skills and Workforce Development
Future events
To find out more about future events, follow the "Meet the Expert" Eventbrite page to receive notifications of forthcoming events.
Following on from these expert advice sessions SMEs may be eligible to access resources, advice and 1-2-1 support, along with a £1,000 grant for external bespoke consultancy support to help business growth.
Who's it for?
The workshops and events are for everyone, but the funding programme is available only for ERDF eligible SME's based in Devon, Plymouth and Torbay. We have a dedicated Business Support Team that can talk to you through the ERDF eligibility criteria.
If you would like to find out more about how the programme can help support your business, please contact the Business Support Team:
Jonny Prout
Business Relationship Manager
Plymouth City Council
T: 01752 304328
E: jonny.prout@plymouth.gov.uk
---
An SME is defined as an enterprise which:
Employs fewer than 250 employees (including part-time, seasonal and temporary staff); Has an annual turnover not exceeding €50 million (c. £45.3 million), Has an annual balance sheet total value not exceeding €43 million (c.£38.9million); Is not more than 25% owned by another enterprise; Holds less than 25% stake in one or more other enterprises.
Businesses operating in the following sectors are not eligible to receive support from Oceansgate Business Support Programme:
Fisheries and aquaculture; Primary production, processing and marketing of agricultural products; Coal, steel and shipbuilding; Nuclear build or decommissioning; Manufacture of synthetic fibres or textiles; Schools and school-age education establishments; Banking and insurance companies; Passenger transport or freight transport (for hire or reward)
---
Business Advisers
Meet the Marketing Expert
Amanda Lee is the Marketing Manager for Economic Development at Plymouth City Council. A Chartered Marketer with over 10 years marketing experience, Amanda has experience across public, private and third sector organisations. With specialities in brand development, communications and marketing planning.
Meet the Growth and Profit Expert
Richard Miller is Strategic Services Partner at Dafferns Chartered Accountants and Business Advisers. He helps SMEs and not-for-profits formulate their strategic direction, build capability and implement growth, profit and change initiatives. He is focused on agile ways of bringing change success.
"Informative, motivational, engaging." "The workshops are fantastic, well thought out and relevant."
Meet the HR Expert
Director Helena White is a HR professional with over 25 years' experience across a wide range of industries. The HR Dept provides outsourced HR advice and practical support to small businesses who need expert HR advice, provided by experienced professionals but without the cost of in-house HR. This local and personal but nationwide service is delivered through a network located all over the UK and Ireland currently serving 6,000 SMEs.
Meet the Marketing Expert
Sarah Leverton is the Founder and Managing Director of Fastnet Marketing, a specialist agency focussed on helping businesses to grow by delivering a steady stream of new leads and increasing customer spend. From attracting more potential clients into your funnel, to nurturing your relationship with existing customers, Sarah and her team can help you systemise your sales & marketing. As Devon and Cornwall's only certified Hubspot Agency, Fastnet can also provide practical support with implementing a CRM (Customer Relationship Management) system and can help to automate some of those repetitive day-to-day tasks, improving efficiency levels and freeing up your team.
Meet the Funding and Finance Expert
Sarah Webber has over 35 years of banking experience with Barclays, with the last four years as a Barclays Business Manager, working with SME clients in the Plymouth and surrounding areas. She has successfully formed and developed long-lasting relationships, supported business growth and provided valued insight and advice. Sarah has extensive knowledge in lending, business and account management and enjoys working closely with her clients.
Meet the Finance and Funding Expert
Graham Roberts is a partner and director at Blackwell Bate which is based in Saltash and is responsible for business development for the firm. Graham has a range of experience having worked for a big four firm and several other large firms in the South West which he now successfully applies to his client base. He particularly enjoys working with growing clients, helping them forecasting and find funding solutions to support the ambitions of the business owner. When he is not in the office Graham is involved with supporting the Plymouth Soup Run and is a member of Plymouth Round Table, raising lots of money for worthy local causes.
Meet the Sales and Marketing Expert
Josh Mitchell is the Managing Director of Mitchell & Stones, a digital, social and visual content agency. Typically working with businesses who are struggling to be consistently active on social media, or are frustrated with the results of their current marketing efforts and in some cases, working with confused business owners who do not have a digital 'game plan' in place to win market presence. Along with business partner Chris, also organise the largest B2B Exhibition in Hampshire with plans to expand into new territories. All of which has been built using 100% effective digital and social media marketing.
Meet the Business Process Improvement Expert
Craig Willis has over 20 years of experience in business process improvement, working across many different industries and organisations. From startups to multinational corporations, all organisations have one thing in common, processes. Processes are the language that bring together teams and technology and describe how business gets done. As CEO of Skore it's Craig's mission to help businesses clarify their processes so that they can focus on what they're really good at.
Meet the Finance and Investment Expert
George May has a 30+ year career in finance and investment. George May Consulting has advised and managed private equity funds, acting as a 'business partner' and main contact with senior management and their advisors. He has set up and advised businesses across diverse markets and sectors, giving him a deep understanding of research techniques, financial analysis, due-diligence, business management, strategic assessment and development, restructuring, recovery, exit optimisation and investor engagement. In the last year, the types of start-up or young business he has serviced include waste conversion to fuel; consumer storage product; energy storage and management; hospitality supply chain; cosmetics; and MRO data management.
Meet the Digital Media Expert
Scott Grenney is a Digital Media Consultant, with over 12 years experience based in Plymouth. Owner of Eddystone Media and Co-Founder of One Plymouth helping to celebrate the #BestOfPlymouth. Scott specialises in building digital communities and supporting businesses, organisations and events to thrive online.
Scott enjoys working alongside businesses helping them to create bespoke packages to showcase and boost their business/event exposure online through use of Website, Social Media, Marketing, Advertising and Live Events Coverage means. His clients range from SMEs from multiple industry sectors, Council and Business Improvement Districts.
Meet the Finance and Funding Expert
Amy Wise is a client manager at Blackwell Bate and looks after clients from charities, sole traders, partnerships and limited companies, ranging from start ups to companies with turnover in excess of £10million. A Xero Hero who coaches and trains a team of support staff as well as clients and is always on hand to support clients. When she is not in the office Amy plays football for Plymouth Argyle Ladies and enjoys surfing in Cornwall.
Meet the Branding and Digital Marketing Expert
Al Joynes has 10 years experience working in marketing, branding and digital media, specialising in the latter. Founder and MD of Do More Design – a socially inclusive logo design platform, supporting UK design students and recent graduates by connecting them with small businesses, and The Dogs Creative a digital marketing and design agency that specialises in working with startups and scale ups.
Al's passion is supporting growing businesses, sharing his experience and expertise to inform projects that fulfil their requirement, showcase the business and get visibility. Thought-out and thought provoking is the key.
Meet the PR and Marketing Expert
Alison Theaker has 30 years experience in public relations and management as a practitioner, academic and author. She has taught public relations, marketing communications and interpersonal skills for managers in higher education for over 20 years in the UK and US, and now teaches at Plymouth Business School and Cambridge Marketing College. Through her coaching and training business, The Spark, Alison works with small businesses and sole traders to make sure that their businesses are the best they can be, saving them time and money.
Meet the Marketing and HR Expert
Jonathan Keable has 38 years Business Management Experience in Corporate and running own businesses. He is currently the MD of Business Success SW Ltd, Business Success Marketing Ltd & Business Success HR Ltd. and Leader of FSB (Federation of Small Businesses) Plymouth. His purpose is working with Business Owners to achieve what is important to them. His past roles include Non-Executive Director, Managing Director & Owner Penkestle Farms, Regional Sales Manager Brakes, Project Manager & Depot Manager roles at Newey & Eyre. Jonathan lives in Plymouth, and is married with 2 children; his hobbies include open water swimming, road cycling, skiing, and golf. A personal project of his is to complete writing my book on surviving 10 years in 'the worst crisis Dairy Farming has ever seen'. His education is BA (Hons) International Relations & Diplomas in Marketing & Marketing Research.
Meet the Negotiation Expert
James Thomas of Seren Partnership is a sought-after keynote speaker, trainer and coach on the subject of negotiation mastery. His client-focused approach combines the personal touch of a small firm with the expertise of a large company to deliver a first-class service for his clients. James has delivered negotiation programmes globally across some of the most vibrant market sectors, including pharmaceuticals, food service, healthcare, consumer food and drink, IT, telecoms, transport and property. Organisations he has worked with include Deloitte, Pfizer, Heathrow/Gatwick Airports, Telefonica/O2, Eurostar, Sky, Oxford University's Saïd Business School and many more.
Meet the Intellectual Property Rights Experts
John Shaw of Foot Anstey has acted for a variety of innovative clients from start-ups to businesses with a global reach on a range of matters from early IP considerations to transactions and advisory work, as well as litigation where intellectual property has been the central consideration. His experience includes advising on issues involving copyright in original works and designs, brand protection, licensing agreements. Recent experience includes advising on a R&D agreement for a life science start up seeking to licence its technology relating to the black soldier fly, drafting commercial agreements for a cyber-security start up involved in pen testing, and advising and drafting correspondence for a fashion start up in relation to a digital advertising campaign. John has a keen interest in emerging technology that led him to join the Tech London Advocates sub-working group on Blockchain and contributing to the report published by the Law Society regarding legal and regulatory guidance.
Annalisa of Foot Anstey specialises in commercial, intellectual property, media, advertising, marketing and technology related contracts. Annalisa worked in-house for 10 years and over 7 of them were spent working as senior counsel for the Constituency Management Group, part of the Interpublic Group of Companies (NYSE) advising over 10 different advertising and marketing communications agencies across EMEA and APAC on a variety of intellectual property issues as well as providing day to day advice as a whole on a broad spectrum of legal and business affairs issues. Annalisa has worked on a wide range of non-contentious IP and commercial work including but not limited to complex brand licensing issues, dealing with unusual IP assignments and trade mark licences, sponsorship agreements, celebrity endorsement agreements and tv series development agreements. Before moving to work in-house, Annalisa spent four years working for Gordon Dadds, Jeffrey Green Russell and Withers Worldwide LLP
---
Testimonials
Hear from some of the businesses who have benefitted from the Meet the Expert Business Support Programme.
Millfields Trust
"The Millfields Trust offers high quality rental of office and workshop space in central Plymouth, we are social enterprise Landlords offering over 21 years of experience and knowledge to start ups, SME's and the third sector. Our flexible leases and on site support is a great attraction to our premises as well as the informal support and networking amongst our 70 plus tenants.
We sought help from Emily and her team after attending a digital marketing workshop led by Al Joynes, Dogs Creative, part of the "Meet the Expert" programme . The workshop enabled us to seek further opportunities in the digital marketing world to support our resident tenants to promote their services and products and enhance inter-trading and PR amongst them all, which also supports out The idea social value policy to promote shop local and will enable tenants to offer discounts to each other.
The application process was so simple and seamless, Emily and her team communicated the whole way and provided friendly assistance when needed. This grant has not only assisted with our customer service to tenants but has also increased our profile and awareness in the digital world, tapping into the knowledge from experts, thank you!"
Mandy Toze, Business Development Manager, Millfields Trust
Pebbles
"Pebbles is South Devon's leading property management services company for private second homes, holiday homes and estates. We are a family run company and over the last 16 years we have grown to include a dedicated combined team of nearly 100 full time and part time staff as well as a trusted network of local partner specialists.
Operating from our offices in Salcombe, we offer a range of services including property management, housekeeping, gardening, laundry and maintenance services. We also have two subsidiary companies – Refurb by Pebbles, which offers a complete project management service for property refurbishments of all sizes, as well as HolidayHost – a support service that helps property owners to manage self-let holiday homes effectively.
Pebbles is always looking for ways it can continue to develop its service in order to meet the ever-changing needs of the market. This year, we have welcomed the support of the 'Meet the Expert' programme, which enabled us to secure a £1,000 grant to assist with our strategic growth targets both in terms of providing that investment money and also by giving us free access to informative and interactive consultant-led advice workshops. Having found enormous value in the experience, knowledge and perspective provided to us, I would highly recommend that other local businesses in Devon sign up for the programme if they are looking to develop and grow their organisations. No matter how long you have been in your industry, there are always new things to learn and benefit to be gained from different perspectives."
James Spencer, Managing Director, Pebbles of Salcombe
Health Mind Body
"The process mapping workshop delivered by Craig Willis of Skore was informative and just at the right pace. It was definitely food for thought, specifically where I could make cost and time savings through using and creating new processes, as a result I have implemented two processes, one in time recording for an employee and the other are customer service templates. He is a skilled presenter and seems like a nice chap."
Mina Marmolejo, Founder & Creative Director, Health Mind Body Ltd