Raise Your Profile
Raise your profile in Plymouth with one of our available sponsorship opportunities. Becoming a sponsor gives businesses a unique marketing opportunity and unprecedented exposure in a relevant event, project or conference. Unlike traditional means of advertisment, in sponsorship deals, a business can reach their target audience more accurately while also forging long lasting relationships with other relevant businesses that the event, project or conference would give them the platform to do.
In Plymouth, you will find a wealth of sponsorship opportunities ranging from tourism tailored events to advanced marine projects - here are the current opportunities.
Plymouth has a strong events programme throughout the year, with a variety of sponsorship opportunities available for business engagement and brand building.
We have produced a document covering all event sponsorship opportunities. You can view it by clicking here or the thumbnail below.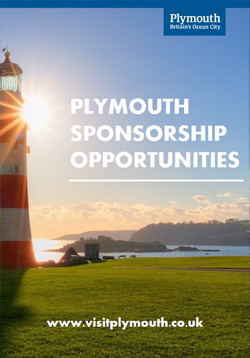 All packages within this document can be tailored and made to best suit your business objectives and needs; contact us for more information.
Click here to get in touch.