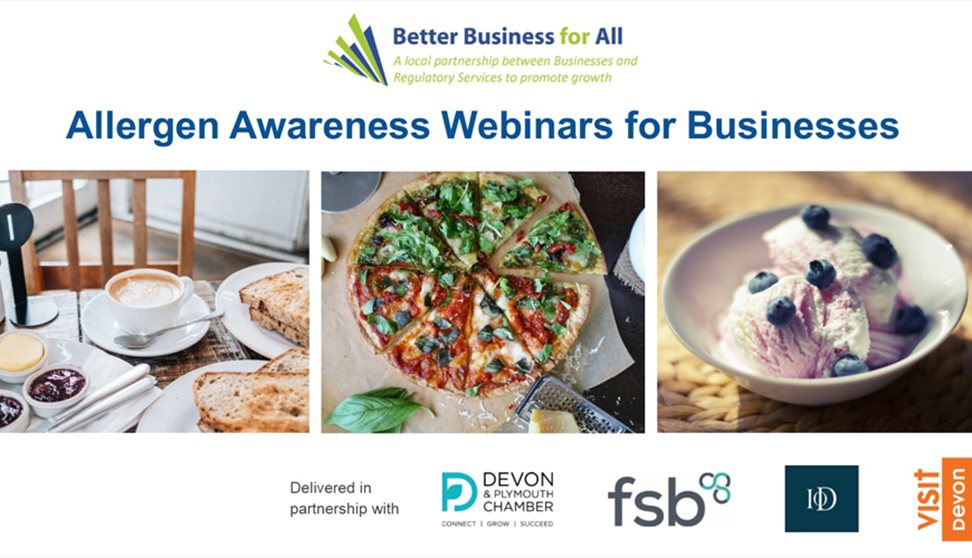 About us
Food businesses are invited to join Environmental Health and Trading Standards Officers from Devon, Somerset, Torbay and Plymouth for this free, 1-hour webinar to learn how to control allergens in the food you serve.
All attendees will receive a certificate of allergy awareness, which you can display to improve your customer confidence.
The webinar will cover:
• The 14 legally recognised allergens and the relevant legislation. 
• Practical advice on identifying allergens in ingredients and "may contain".  
• Practical advice about preventing cross-contamination risks.
• The importance of food management systems and practical implementation.  
• Links to additional support tools, advice and step-by-step guidance. 
• Changes to allergen labelling requirements in October 2021.
Plus there will be a chance to ask questions to get specific advice relating to your business.
This webinar is open to businesses based in Devon, Somerset, Plymouth or Torbay.
It will be hosted on Zoom and you will receive joining instructions once you have registered.
TripAdvisor
Map & Directions