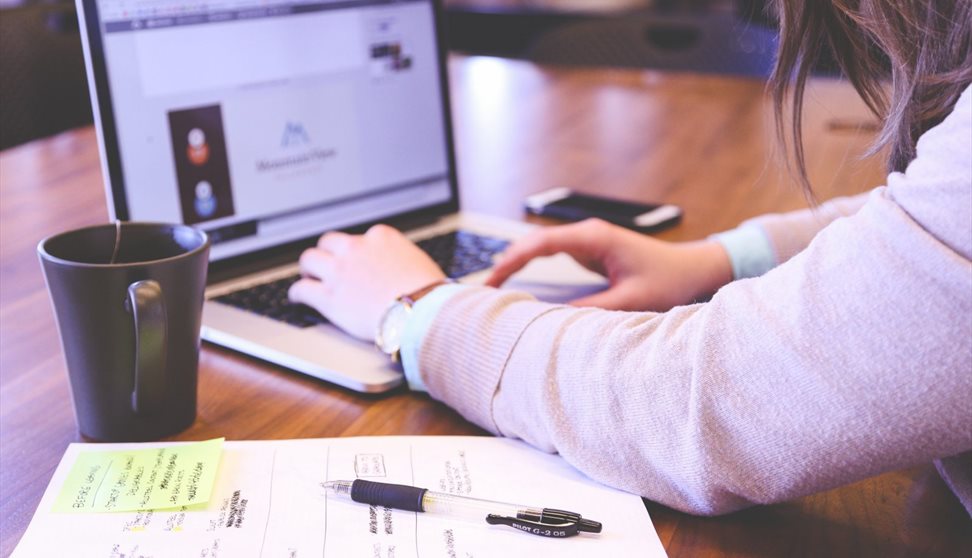 About us
Free webinars, online short courses and cyber support 'buddy sessions' for businesses
The Heart of the South West Digital Skills Partnership has commissioned a range of experienced digital Training Providers to deliver Bounce Back Digital; a series of free, online webinars, short courses and cyber support buddy sessions for small businesses to adapt to new ways of working in light of Covid-19.
Through working in partnership with the Growth Hub and getting feedback from the local business community, Bounce Back Digital has been designed to meet five key knowledge gaps cited by micro and small businesses:
▶ How to set up an e-commerce website
▶ Moving to cashless payments and digital bookkeeping
▶ Using online productivity tools
▶ Using digital marketing tools
▶ Being cybersecurity confident
We highly recommend starting with the webinar which will give an overview of each of the courses within the topic, as this will help you select the courses that are right for your business.
Click on the link below to find out more about the webinars or course and register to attend.
https://heartofswlep.co.uk/about-the-lep/how-we-are-organised/digital-skills-partnership/bounce-back-digital/
TripAdvisor
Map & Directions