Smart Citizen Fab City Kit: 6-Week Training
Fab Lab Plymouth
Tavistock Place
Plymouth
Devon
PL4 8AT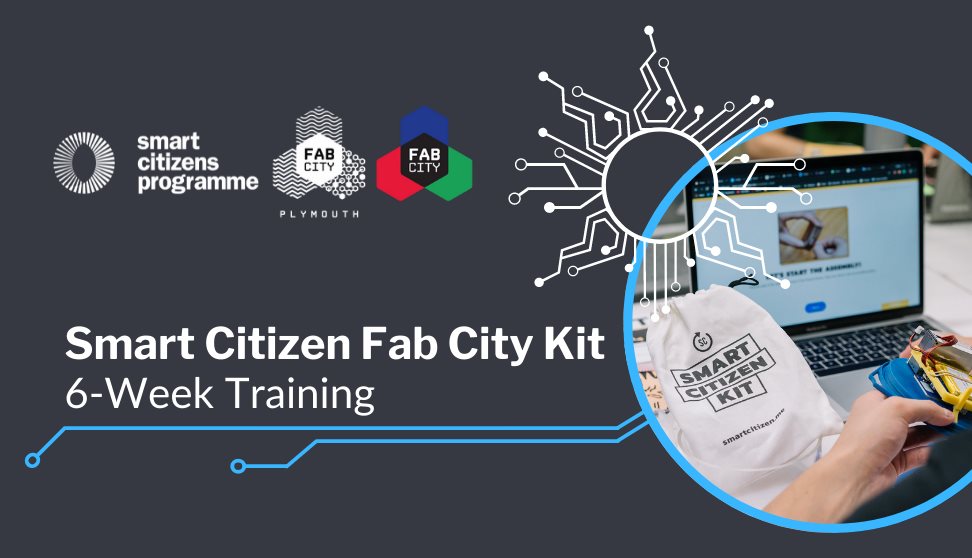 About us
Join our Smart Citizens 6-week course and assemble your very own Smart Citizen Kit to take home! Although sharing the same name as our Programme, the Smart Citizen Kit is a global open source project enabling ordinary citizens to gather information on their environment and make it available to the public on the Smart Citizen platform. Supporting communities and individuals to capture environmental data through their intuitive hardware, these kits can measure data such as air and noise pollution, humidity levels, CO2 levels and more.
Through this training you will learn how electronics and coding can be used within the real world and how to combine it with digital fabrication to create smart objects.
In the first half of the training, you will have the opportunity to gain skills in electronics and coding through setting up your own Smart Citizen Kit. Following this, you will get hands-on with digital design and fabrication by designing and 3D printing a case for your new kit! You will also be introduced to how the data captured by your sensors can be illustrated and visualised on online platforms, in order for you and the Plymouth community to better understand and respond to this environmental data.
This free course will be held over 6 weekly sessions (2.5 hour session) at Fab Lab Plymouth. Book for free here: https://www.eventbrite.co.uk/e/smart-citizen-fab-city-kit-6-week-training-tickets-155920393093
TripAdvisor