Techstars Startup Weekend Marine Plymouth
University of Plymouth
Drake Circus
Plymouth
PL4 8AA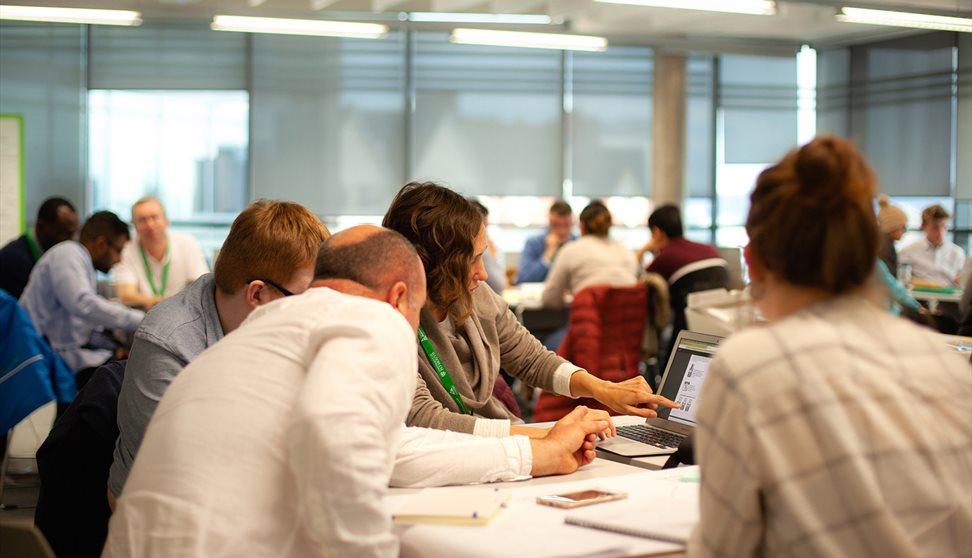 About us
Calling innovators & changemakers: build a startup in 54 hours!
A global centre of excellence for Marine, Plymouth is one of the largest clusters of expertise in Europe and an ideal test-bed for innovation and entrepreneurship. Home to stunning natural harbours and the largest naval base in Europe, Plymouth will also soon be home to the UK's first National Marine Park.
Alongside all of this, in 2020 Plymouth was also recognised as one of the top ten cities in the UK to launch a business, and it's no wonder; we are incredibly lucky to be part of a city thriving with ingenuity and enterprise.
In collaboration with local business leaders and experts from the thriving South West marine industry, we're inviting creative people from across Plymouth, AND BEYOND, to join us for a Startup Weekend with a focus on Marine! This event will support new and innovative marine-themed ideas to emerge and come to life in Plymouth.
With this event, we'll be focusing on solving problems and filling gaps related to marine technology, renewables, cruise and leisure marine to boatbuilding, shipping, marine engineering and more...
It's time for the innovators and changemakers to shine! Let your own experiences or the challenges of the world inspire you. Whether you have ideas to protect the Marine environment or to invent the next autonomous vessel, the ultimate objective of this event is to empower you to take any idea from concept to creation!
Now is the time to take your ideas for a new product, service or experience to the next level.
What happens?
Beginning with Friday night idea pitches, the event continues through brainstorming, business plan development, and basic prototype creation, culminating in Sunday night demos and pitches.
At this event you'll be practicing pitching your own idea or listening to others. You'll then get the opportunity to vote on what you feel is the most interesting concept, and form teams. In teams, you'll work together on a business idea: design a prototype that fits the need of your target audience; deliver a pitch; receive feedback from experienced entrepreneurs and then...likely change your approach entirely! As they say, teamwork makes the dream work - so bring your collaborative cap.
TripAdvisor