Free European Social Fund (ESF) info events on 12 & 18 September. Register by Friday 7 September
12th September 2018
Categories: Latest News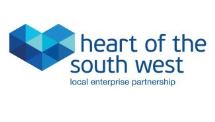 Wednesday 12 September 2018 | 2pm to 4.30pm | Exeter
Tuesday 18 September 2018 | 10am to 12.30pm | Taunton
The Department for Work and Pensions (DWP) has recently launched ESF funding opportunities with a total value of £10 million for the Heart of the South West (HotSW). In support of these ESF calls for project proposals, the HotSW LEP is holding two free 'ESF Info Events'.
The ESF Info Events will seek to help prospective applicants get to grips with the three recently published ESF calls for proposals (detailed alongside) and what is needed for a successful ESF application.
Please book your place at an event ASAP, as registrations will close at 5pm on Friday 7th September or when full - whichever is the sooner.

To find out more and to register for Wednesday 12 September please click here
To find out more for the Tuesday 18 September and to register please click here