Business Lunch & Learn
21st September 2018
Categories: Latest News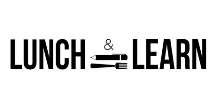 Friday 21 September 2018 | 12 noon to 1pm | Plymouth
Join us for a light lunch and learn some powerful business tips from our expert Trainer and Assessor, Sarah Walker.
What: Learn the essentials of the Grow Coaching Model.
Detail: Coaching has been proven to be an effective performance enhancer and can benefit both the individual and the organisation by nurturing autonomy, ownership and innovation.
The GROW model for coaching is a recognised and respected framework that structures the coaching activity and conversations, empowering the individuals and supporting the participants to move through the process.
We will look at the stages within the model and identify questioning strategies and practical activities to support each stage.
When: Friday 21st September 2018 – 12:00 – 13:00 Book Now
Where: Events will be held at our HQ, Western Wood Way, Language, Plymouth, PL7 5BG