Growing Economy
With a growing population of 263,000, an economic output of £5.2 billion and 105,100 jobs, Plymouth is the most significant urban area on the South West peninsula. A further 100,000 people live within the city's travel to work area.
The Plymouth Plan provides a single shared vision for the development of the city's economy into one that is competitive, diversified, balanced, and well-connected. By the time of the Mayflower 400 celebrations, we aim to have delivered a whole package of projects designed to take the city's economy to a new level of focus and ambition.
We have pulled together a useful overview of the attributes that make Plymouth a prime place to invest with our Driving Growth in Britain's Ocean City publication.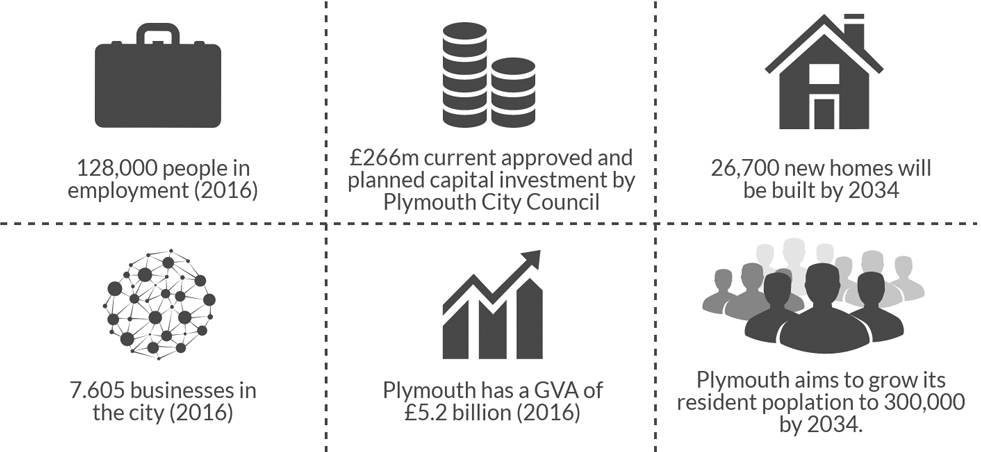 ---
Flagship Projects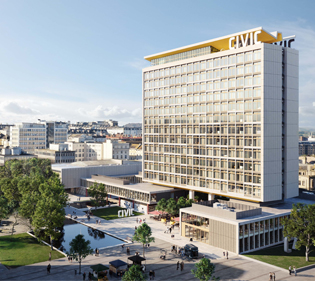 Future High Street Fund plan
Urban Splash, Plymouth City Council and the University of Plymouth have unveiled plans as part of the city's Resurgam recovery project that could rebuild confidence and create a buzz that will bring more people in, for more reasons and for much longer.
The scheme is part of the city's Future High Street Fund pitch which is due to be submitted to Government at the end of the month and its key themes are to restore the Civic Centre as a symbol of renewed confidence; introduce high impact uses with economic and social value; build a high profile events economy around the refurbished Guildhall and Civic; fill the Civic with pioneering, industrious and creative people and kick-start a local distinctive Future High Street.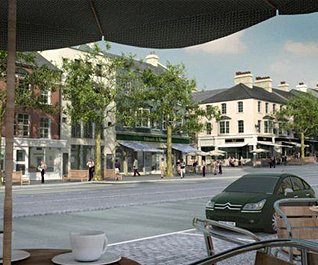 Sherford
Located on the Eastern outskirts of our city, Sherford will occupy over 1,200 acres of farmland between the A38 and A379. Set in one of the country's most picturesque locations, Sherford will both respect and enhance the surrounding landscape – with an aim to make it one of the most desirable places to live and work for 12,000 residents.
The development will result in 5,500 new homes and over 80,000 m² employment and retail space. Three primary schools and a secondary school.
A variety of community facilities which include: a town hall, youth centre, health centre, library, theatre, sports centre and a community park.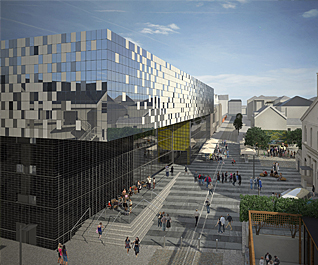 A £46million project is now complete, creating a new history centre for Plymouth. The existing Museum and Art Gallery, Central Library and St Luke's Church buildings have been transormed into a new, unique cultural attraction that highlights Plymouth and its place in the World.
Situated between University of Plymouth and Plymouth College of Art, 'The Box' forms the heart of an exciting cultural quarter: Cutting-edge galleries, high profile exhibitions and interactive events will take visitors on a journey from prehistory to the present and beyond.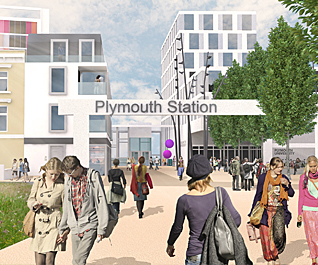 Plymouth's proposed Train Station re-development
Plymouth's railway station is set to undergo a massive revamp, giving visitors a much better welcome to Britain's Ocean City. Plans include a stunning 'landmark building', new shops, office space, and the multi-storey car park being relocated to allow for its current site to become a public space.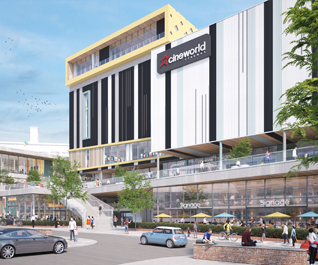 Drake Circus The Barcode
This investment by British Land of £50 million created a new leisure destination for Plymouth. The Barcode development was completed October 2019, and contains 13 restaurants and a 11 screen IMAX cinema complex.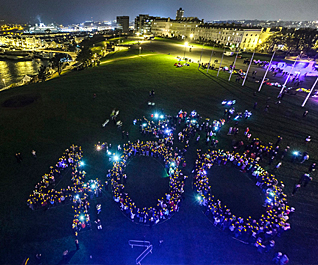 Mayflower 400 is a programme of events on a transformational scale, it is a platform for an international celebration and commemoration.
A series of major transatlantic and global events are proposed, with some happening already in the lead up to this significant year, including The Mayflower Ball and the inaugural Mayflower 400 Marine Tech Expo.
The Mayflower trail will link the Mayflower story across 11 destinations in time for 2020.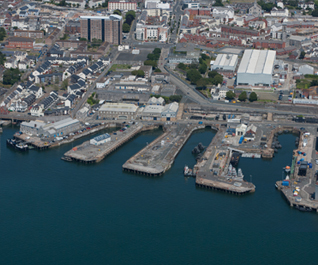 We want to bring together marine-based businesses to create a world-class hub for marine industries, with opportunities for research, innovation and production in a collaborative environment. It will provide a unique complex of industrial buildings and docks for commercial use, with direct deep water access to the English Channel and an unrivalled location for a wide range of marine businesses. Phase 1 is complete and Phase 2 is currently underway.
---
Why Plymouth
Plymouth is an ambitious city with huge growth potential and is undergoing exciting changes, with many more on the horizon.
Plymouth has a strong pipeline of 10,000 construction jobs demonstrating the city's growth potential and commitment.
As a centre of excellence for marine science and manufacturing, Plymouth has a unique set of competitive advantages on which to build upon in its transition to a more competitive and thriving knowledge-based economy. Our high quality educational infrastructure, including two universities and a substantial pool of young talent, continues to grow, playing an ever increasing role in supporting economic growth agendas.