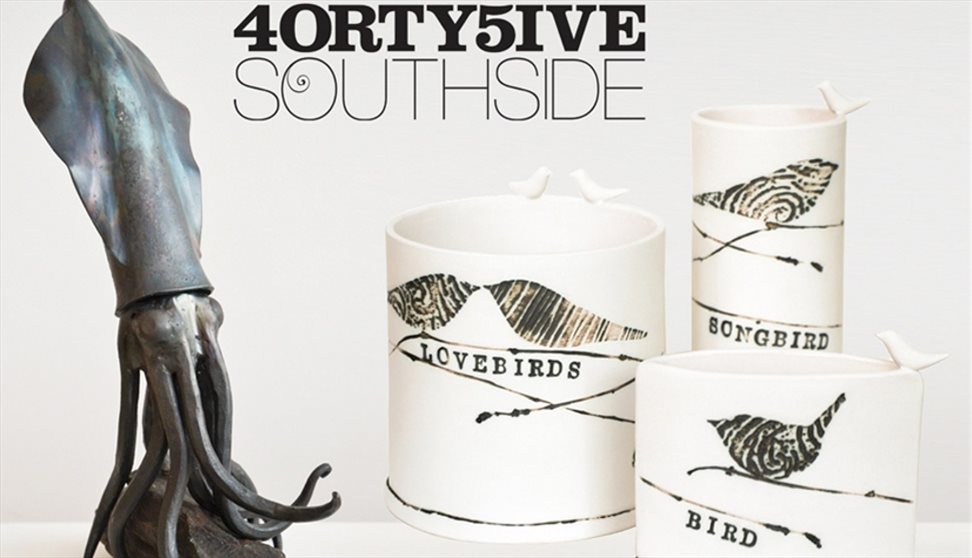 About us
At 45 Southside Gallery we are celebrating Cornwall and Devon artist's creativity and skills. There is a wide range of handmade ceramics, glass, metalwork, wood and textiles to be marvelled at.
Beautiful pieces of art you simply cannot buy on the high street. We encourage our artists to create unique pieces and they never fail to come up with some great designs which make all the difference. And these little twists, design ideas combined with quality finishes you will find all along works presented at 45 Southside.
We are happy to help and share our passion for craft and design.