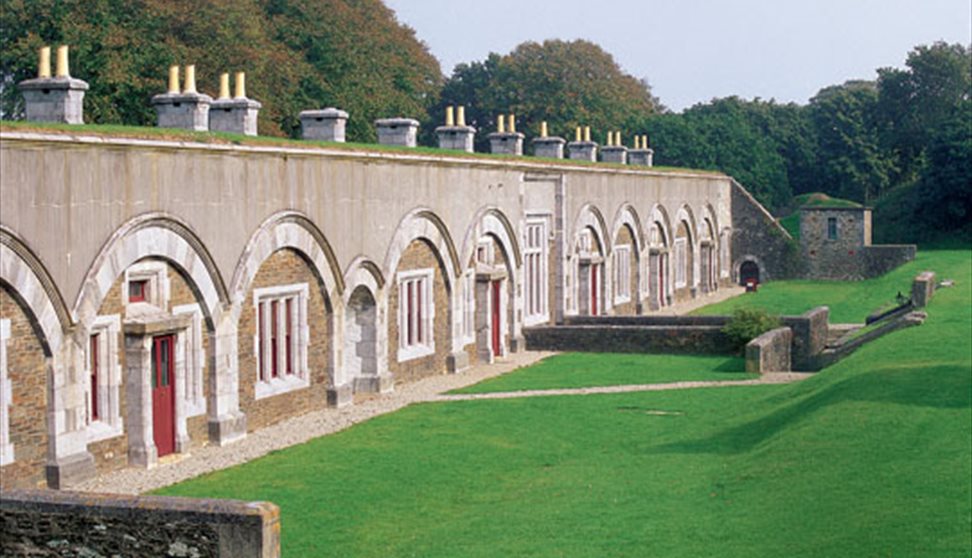 About us
The Fort at Crownhill is the best preserved of Lord Palmerston's Ring of Fire which surrounded Plymouth in Victorian times, protecting the Royal Dockyard at Devonport from French attack and bombardment. Crownhill represented the cutting edge of fortress design during that period. However, Crownhill's guns were never put to the ultimate test, for advances in artillery soon overtook it, and fortresses became obsolete. Unlike many of the mid Victorian forts in Plymouth and elsewhere, Crownhill was retained by the army for over a century and therefore did not suffer many irreversible alterations.
The Landmark Trust acquired Crownhill Fort in 1987, and have undertaken major work to restore the grounds, weaponry and buildings.The role The Fort plays today is an important one to many people in Plymouth – providing for school tours, group visits, open days, holiday accommodation, as well as office space for small businesses.
Please visit the website to see more information on the tours available & admission fees.