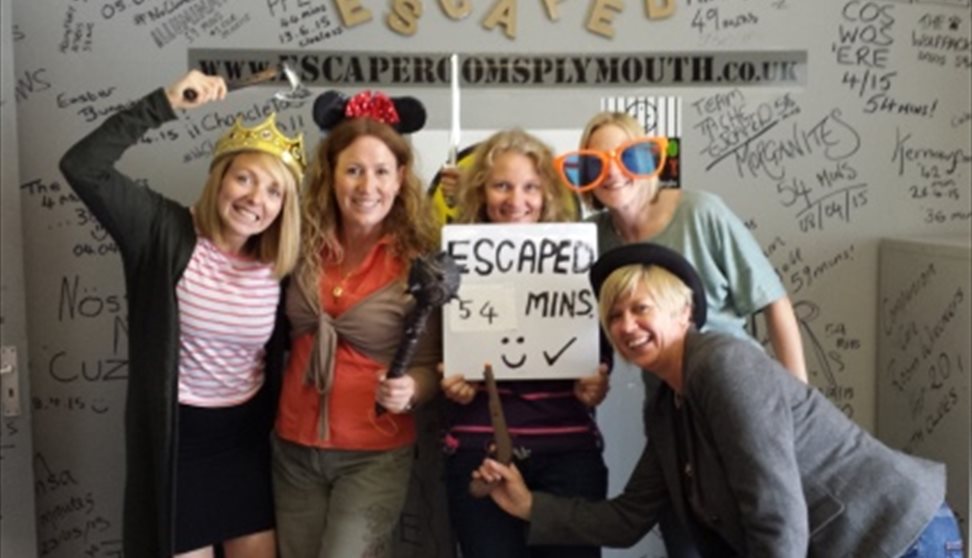 About us
Have you tried "Live" escape games before ? No? Then we believe you should! Our games are very popular. Escape Rooms Plymouth are now in the top 5 "things to do in Plymouth" out of 268 according to Tripadvisor and in the top 50 of things to do in Devon. See our reviews!
We suggest you play "Germ" first. It's a thrilling game suitable for all ages and is rated 3/5 average difficulty. "Germ" is an ideal taster before you challenge yourselves against our more difficult game "Bizzarro Quest" rated 4/5.
Based on the online virtual games. Escape Rooms is a real-life room escape game which requires players to work together to solve hidden puzzles to escape a locked-in themed room, before the 1 hour timer runs out.
This exciting new concept, brings the popular online game into real life and gives players the opportunity to use their intuition, teamwork skills and intelligence to accomplish a unique and challenging task.
The game is incredibly popular in Asia, the US and several European countries. Thousands of people have played worldwide and 99% say they would visit again.
TripAdvisor