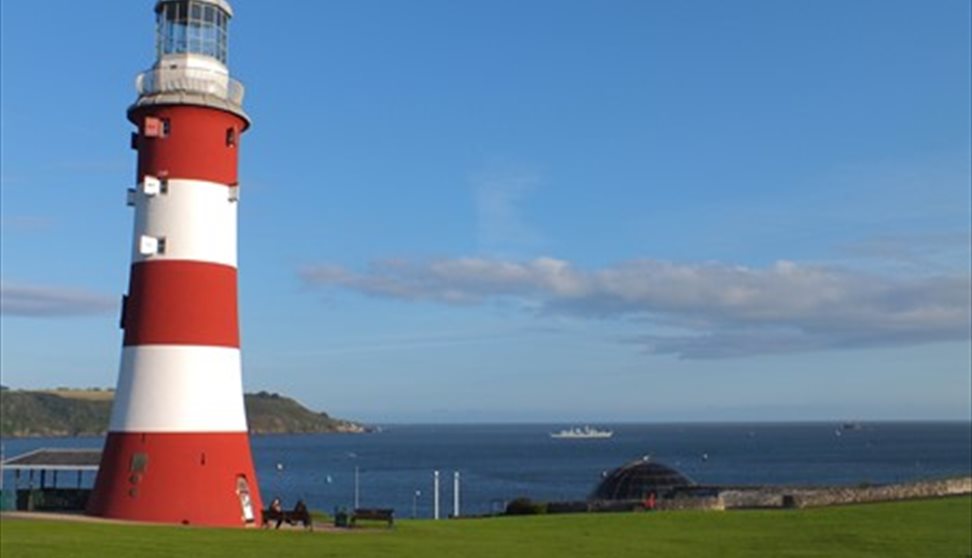 About us
The Highlights:
Visit The historic Barbican District with its 15th and 16th Century Buildings
Follow in the footsteps of the Mayflower Pilgrims, Sir Francis Drake and Many others
Stand on Plymouth Hoe and be enthralled by the roll call of history associated with this iconic location
Fully accredited tour guides
The Guided Tour
The historic port of Plymouth is without doubt one of the foremost maritime cities anywhere in the world. The list of voyages of international significance which set sail from the waters of Plymouth Sound reads like a roll call of the greatest voyages of adventure and exploration ever made, many of which have changed the world.
This walking tour will give you a fascinating history of this remarkable place, with many of the original buildings from the 15th and 16th Centuries still standing. Your fully accredited tour guide will take you through the narrow streets and harbourside of the historic Barbican district, where you will follow in the footsteps of The Mayflower Pilgrims, learning the background to their voyage and visiting the very locations where they stayed, and dined before they departed on their epic voyage to the New World, which shaped the future of America.
On Plymouth Hoe, you will be gaze out on the historic Plymouth Sound, hearing of the other great voyages and journeys including the ships that settled Australia, colonised New Zealand, mapped the Pacific, and led to ground breaking discoveries which changed our very understanding of the World around us….as well as seeing many other fascinating buildings, monuments and seeing perhaps the World's most important lighthouse.
This is a tour which will inspire and enthrall and is not to be missed.
Tour Duration
2 hours
Cost
£12 per person
Min. 4 and Max. 15 group size
Delivered By
James Coulton, Select South West Tours
Telephone: 01752290341 or 07470022933
Email: james@selectsouthwesttours.com
Website: www.selectsouthwesttours.com