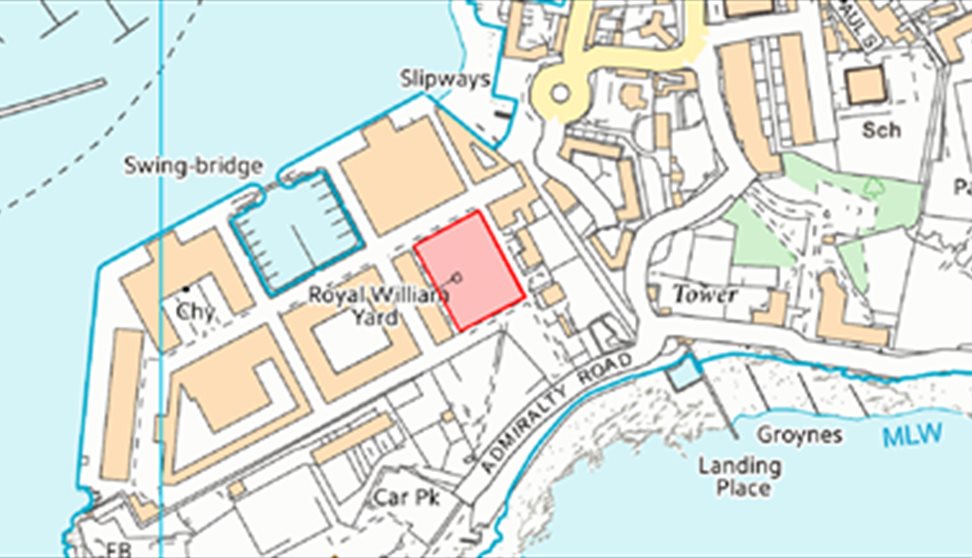 About us
Location / Address
'The Green', Royal William Yard, Plymouth, Devon, PL1 3RP
Size
3,640 sqm (approx)
Description
A Plymouth landmark, Royal William Yard is a prestigious mixed use development along Plymouth waterfront, and includes a variety of cafes, bars, restaurants, museum, art galleries, offices and residential spaces.
The Green is a large, open green space near the entrance of Royal William Yard. It is relatively flat and level. It is boarded by minor roads and some office buildings.
Ownership
Urban Splash
Current Use
The site is currently an accessible and open green space.
There is a monthly Good Food market, currently held on the first Sunday of every month.
Potential Temporary Uses
This site is available for a large number of different uses.
Condition
The site is in good condition.
Length of Availability
Potentially available all year around (except the first Sunday of every month).
Planning Status
The site is located within Stonehouse Peninsula Conservation Area. The green is surrounded by Listed Buildings.
Planning officers will assess any proposal to advise whether planning or any other type of consent is required.
Any other information
None.
Contact details
TripAdvisor