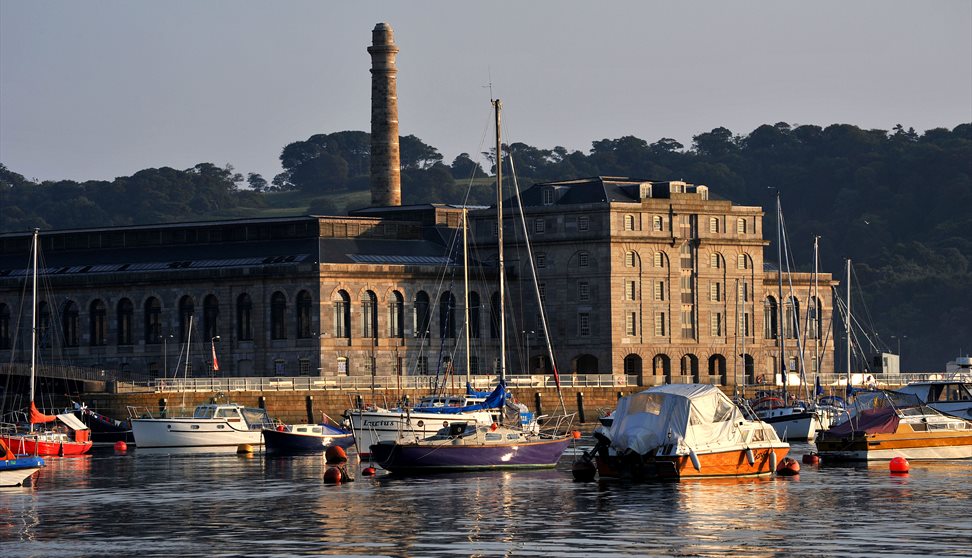 About us
We pass something every time we visit and then one day we ask ourselves I Wonder what that is? I Wonder why it's there? or even, I've never noticed that before! I Wonder how long it's been there?
The Royal William Yard is a Wonder-Full place that has many incredible buildings, brimming full of stories that make up its rich and varied history.
As you walk around this impressive site, full of splendour and glamour, wouldn't it be amazing to have your questions answered.
A Guided Tour perhaps?
From July 6th to coincide with the Good Food Markets held every 1st Sunday of the month. Local Registered and qualified West Country Tour Guide, Janie Dymock, will lead Special Guided Walks of The Royal William Yard.
No need to book, just turn up!
Start Time
10.30am and 2pm
Meet
Under the Colonade, outside the Security Office.
Duration
Approximately 90 minutes.
Cost
£5 per person. Children under 14 years are free if accompanied by parent/s.
For more information please contact Janie Dymock at besttourguide.jd@gmail.com or call 07876402728.
Larger Groups/Associations please let Janie know your interest and she could arrange another time for you to have a private walk.