Bounty Project
The details below are from our 2019 event. These will be updated for our 2020 event at a later date.
Professional yachtsman, Conrad Humphreys launched the Bounty Project in 2017 after recreating the incredible open boat voyage of Lieutenant Bligh, who along with 18 men was cast adrift following the Mutiny on the Bounty.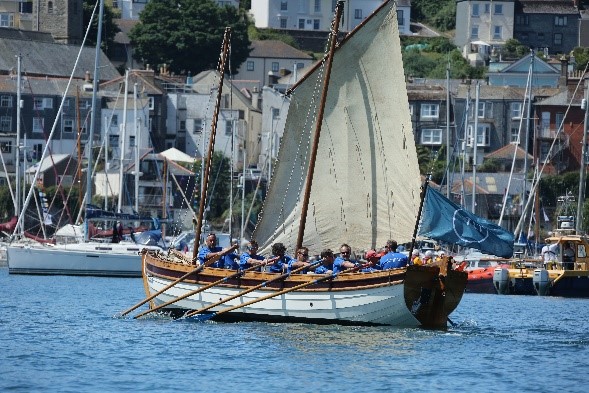 Following the success of the major Channel 4 series, Mutiny which aired in 2017, professional yachtsman Conrad Humphrey will be on hand to talk about the project. Conrad acquired the replica boat from Channel 4 and set up the Bounty Project so that young people could experience the incredible history of Captain Bligh and his remarkable voyages.
Bligh was a Plymothian and set sail from Plymouth as the sailing master for Captain James Cook. In August 1768, Cook and Bligh set sail from "Barn Pool" to circumnavigate the world and chart many island in the South Pacific. Conrad is a triple round the world yachtsman and adventurer who in 2005 became the fifth British sailor in history to complete the Vendee Globe.
For more information visit:
Conrad Humphreys: http://conradhumphreys.com/
The Bounty Project: http://bountyproject.co.uk/