Authentic Vacations
www.authenticvacations.com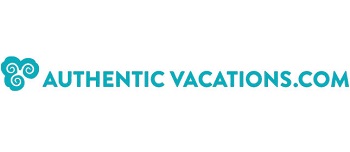 Allegra Lynch, President of Authentic Vacations
Tel: Toll-Free USA & Canada: +18884435259. Calling from Ireland, Scandinavia, Iceland, Australia or New Zealand: 0044 20 3988 3097
E: vacations@authenticvacations.com
---
As the originators of "authentic" travel, Authentic Vacations launched its brand in 2001. Our culturally-diverse staff of destination experts are not only specialists in travel but have intimate familiarity with Ireland, Scotland and England as tourist destinations. From much-frequented regions to lesser-known gems off the beaten path, we understand varying appeals and are committed to planning itineraries that revolve around the needs of the client. In addition to offering custom tours from scratch, all of our vacation packages are fully customizable.
We have planned hundreds of thousands of itineraries over the years and are fully dedicated to making each one of our client's experiences memorable and exceptional.
A standout in our selection of England tours, is our US Connections; a journey through history tour which was designed with history buffs and those with personal ties to WWII in mind. The itinerary emphasises the special ties between Britain and the United States. We can also customise themed tours around Mayflower 400.