English Riviera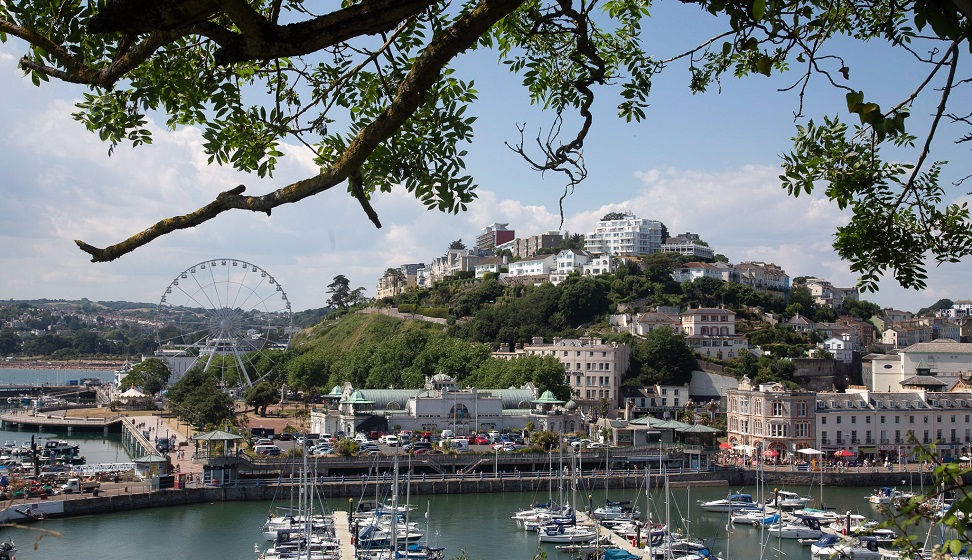 Welcome to the English Riviera
This Mediterranean-like stretch of coastline in southwest England is blessed with palm trees, pretty villages, seaside towns, fishing ports - this is England's Seafood Coast, after all - and soaring cliffs that drop down into beautiful coves. No wonder Agatha Christie had her summertime retreat here. The area, now a UNESCO Global Geopark, was also a base for American troops in the build-up to the D-Day landings.
---
Want to know more?
For more information and to plan your trip go to englishriviera.co.uk
For trade and group enquiries, contact Carolyn Custerson carolyn@englishrivierabid.co.uk
Getting to the English Riviera
The English Riviera is approximately 200 miles southwest of London, in southwest England.
Travelling by rail from London, most trains to the English Riviera depart from London Paddington or Waterloo.
Approximate travel times from London: Torquay - 3 hours by rail 3 hours / 30 mins by road Dartmouth - 4 hours by road.
For more travel information click here.