Bristol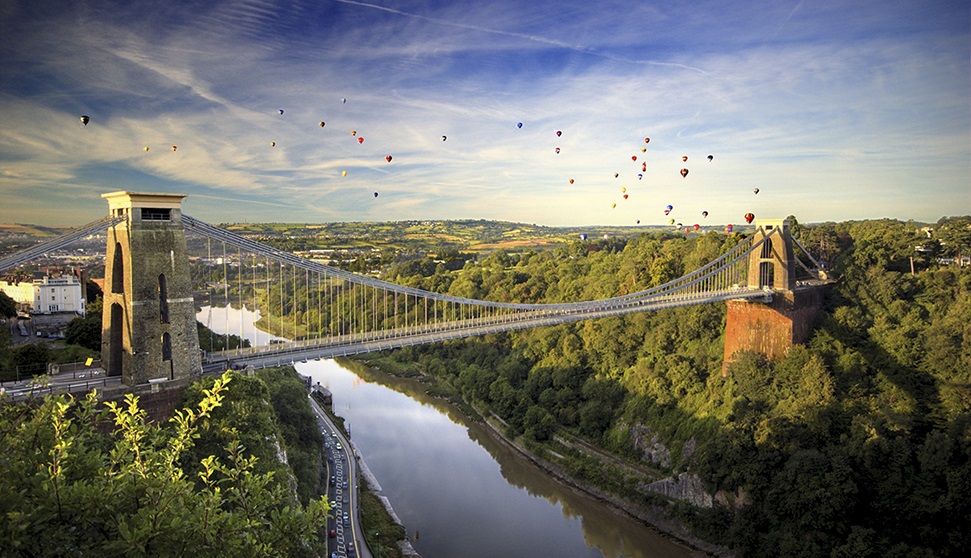 Welcome to Bristol
Known as 'The Cradle of Methodism', the vibrant city of Bristol, on the River Avon in southwest England, is awash with stories that connect it to the United States, from Thanksgiving to its role as the US Army's HQ in Britain during World War II. Its historic harbour was the departure point of John Cabot's 15th-century voyage on the Matthew.
---
Want to know more?
For more information and to plan your trip go to visitbristol.co.uk
For trade and group enquiries, contact Jon Chamberlain jon.chamberlain@destinationbristol.co.uk
Getting to Bristol
Bristol is approximately 120 miles west of London, in southwest England.
Travelling by rail from London, most trains to Bristol depart from London Paddington.
Approximate travel times from London: Bristol - 1 hour 35 mins by rail / 2 hours 40 mins by road
Flights via Dublin to Bristol Airport depart from several US airports.
For more travel information click here.