Tribe 101
https://www.england101.com/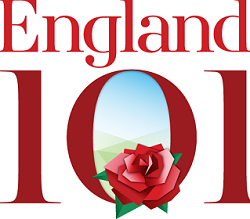 Stephen Treacy, Managing Director Tribe101
Mobile: 00353 85 736 6823
Office: 00353 1 538 1820
E: stephen@tribe101.com
---
Based in Dublin, Ireland, Tribe101.com is a network of Diaspora engagement websites.
A country's 'Diaspora' refers to the dispersion of people from their own homeland including those with English ancestry. Tribe101's role is to find, engage and mobilise Diaspora for tourism, business and philanthropy initiatives. We use fun, innovative educational content backed by sophisticated data analysis to match the right Diaspora interested party with the correct Diaspora initiative.
England101.com will be the primary site for the US Connections project where new bookable ancestral tours are being developed on the Tribe101 platform.