Destination Plymouth Sustainable Tourism Conference 2022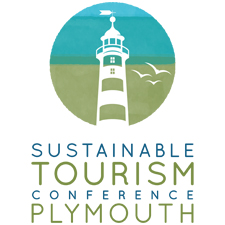 Join us as we launch the city's first 'Green Tourism' scheme. Find out how you can become involved to help make your business sustainable and reduce carbon emissions to benefit your customers and your bottom line. Grants are available for tourism, leisure, culture and hospitality businesses find out how to apply to become accredited. Hear from leading specialists in carbon reduction, ocean plastics and more.
The live conference has now ended but your can watch it here.
Funded by the UK Community Renewal Fund.
Find out more about Green Tourism Accreditation
If you have any questions or queries please email greentourism@destinationplymouth.org.uk
---
Programme
Amanda Lumley, Chief Executive of Destination Plymouth
Councillor Nick Kelly, Leader of Plymouth City Council
Roger Maslin, CEO at The Ocean Conservation Trust
Andrea Nicholas, CEO and Founder at Green Tourism
Councillor Maddi Bridgeman, Cabinet Member for Environment
Adrian Vinken, Chair of Destination Plymouth
Richard Thompson, Prof. of Marine Biology from the University of Plymouth
Mitch Tonks, Founder and CEO of Rockfish Group
---
Sustainability Webinars
The team at Green Tourism are delivering series of interactive webinars exclusively for businesses in the region.
We encourage you to sign up to as many as is relevant for you and your business. Find out more and register here
---
Green Edge Training
The one-day Green Edge training course gives managers and owners in all types of business a better understanding of green tourism and how it impacts on their organisation. It enables participants to develop clear plans to cut costs, improve sustainability and reap the environmental, marketing and bottom-line benefits of embracing green tourism.
FREE to the first 40 businesses who register!
Find out more and register here
---
Information on other green schemes in Plymouth
There are many other active schemes available within Plymouth. View them here.
---
Virtual Breakout Sessions - these are no longer available
1. Nicola Bridge, Head of Ocean Advocacy & Engagement at the National Marine Aquarium / Ocean Conservation Trust.
Nicola will be covering Ocean Literacy in our tourist city , and the workshop will support further understanding of the link between the Ocean and its impact on the systems of the planet (e.g. carbon cycle, water cycle, weather, pollution, human well-being) and then how these concepts fit within green/blue tourism.
2. Neil Warren, Green Edge Training – Overview and sign up.
Green Edge Training are offering the first 40 businesses in Plymouth the opportunity to sign up to fully funded Sustainability training, Green Edge Training. These one day training courses will run through March, one per week on Thursday 10th March, Wednesday 16th March, Tuesday 22nd March, and Wednesday 30th March 2022. Find out more during the Breakout session at the Conference. Visit their website for more information.
Green Edge - Discover what the interactive training programme is and how it can help your business
Setting the Agenda - Shape the emphasis for the training as we discuss current business priorities in going green
Q&A & Sign Up - Ask your questions and find out how to sign up to the training
3. James Kay, Owner of The Mariners Guest House in Plymouth.
Case study of an existing member of the Green tourism Programme. Hear from James as he talks about his experience with the Green Tourism Programme.
4. Paul Gilbert, SWMAS.
Learn about Paul's expertise on carbon calculating during this workshop and find our more on how to measure your businesses' carbon footprint. Find out about the 'Make it Net Zero Programme' in Plymouth and how they support SME's to measure and reduce their carbon emissions.
---
Speaker Bio's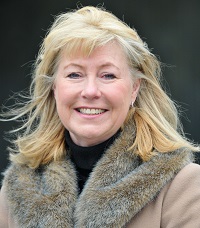 Amanda Lumley | Chief Executive of Destination Plymouth
With over 28 years' experience in destination management and marketing, Amanda Lumley is Chief Executive of Destination Plymouth Ltd, the formally recognised DMO for Plymouth.
She is President of the Tourism Management Institute and a Fellow of the Chartered Institute of Marketing and the Tourism Management Institute.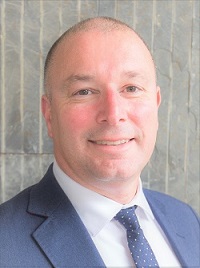 Councillor Nick Kelly | Leader of Plymouth City Council
Nick is Leader of Plymouth City Council and in his 6th year of continuous service, which commenced representing the Moor View Ward and now serves his home Ward of Compton as a Conservative Party Councillor. He served as Deputy Lord Mayor in May 2017 to May 2018. Nick has been the Leader of the Plymouth Conservative Group since March 2020.
Nick was born in Plymouth and attended Plymstock School where he met his wife, Helen, and he is now an Academy Governor.
Nick started his career as a Quantity Surveyor and went on to gain the Royal Institute of Surveyors Intermediate and Final exams in Quantity Surveying. Nick has always been interested in finances and undertook a career change by moving into the financial services sector. He enjoyed a successful career in a number of managerial roles with some of the country's leading banks and insurance companies. He has a wide breadth of knowledge and experience developed over the past 20 years through advising and coaching teams of financial advisers. He holds the Diploma in Financial Planning and a Certificate in Mortgage Advice and Practice.
Nick has been a fully qualified Independent Financial Advisor and has retained his membership of the Personal Finance Society and the Chartered Insurance Institute. He left financial services to concentrate on managing his property portfolio.
Nick is a member of the One Plymouth Group of City leaders and the Devonport Task Group. He is a Board Director of Destination Plymouth, City Council Investment Board and the Local Enterprise Partnership, and represents Plymouth on the Heart of the South West Joint Committee, South West Councils, Plymouth Growth Board, Plymouth Science Park Ltd and the Plymouth Investment Partnership.
Nick is a keen sports fan, particularly football, and enjoys deep-sea angling and foreign travel. He is passionate about Plymouth, and became a Councillor as he wanted to give something back to the community. He is immensely proud to serve his home city and strives to make Plymouth a better place to live, work and visit.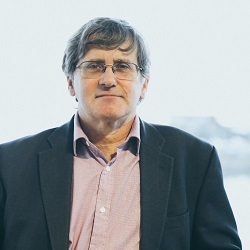 Roger Maslin, CEO, Ocean Conservation Trust (OCT)
Roger has been the CEO of the OCT for 5 years, following 15 years redeveloping the new Wembley Stadium, after a decade in booze working for Courage, Guinness & Diageo.
The OCT is an Ocean conservation charity focussed on Ocean related behaviour change and habitat restoration, in particular Seagrass. The OCT also owns and operates the National Marine Aquarium (NMA), which is somewhat ironic as Roger started out in life wanting to be a fishmonger, albeit with fish caught sustainably of course!
The OCT has been championing a Plymouth Sound Initiative for a while, so it was great to see the declaration of Plymouth Sound as the UK's first National Marine Park (NMP). This provides the OCT with a unique opportunity to develop the NMA as both a gateway and welcome centre to the NMP, as well as driving the engagement and restoration programmes.
The Ocean is the foundation of all life on the planet and the OCT's mission is to connect people with the Ocean, promote pro-Ocean behaviour and create a healthier Ocean for the enjoyment and benefit of all, particularly for those without a voice. Roger's job is to progress this mission, as sustainably as possible, regionally, nationally and further afield.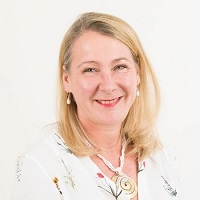 Andrea Nicholas | CEO Green Business UK Ltd
Co-founder of the Green Tourism Certification Programme during the past 25 years Andrea has assisted in development of green networks and certification programmes throughout the UK and in Europe, New Zealand, Sweden, Canada and Africa. The Green Tourism Programme started in 1997 and has expanded to cover all of the UK & Ireland with over 2500 members. In the past 2 years Andrea has driven the development of a digital platform for Sustainable Management, GreenCheck, which is being used for Green Tourism and adapted for other industries such as the health and transport sectors.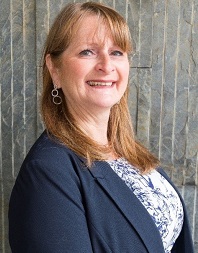 Councillor Mrs Maddi Bridgeman | Cabinet Member for Environment and Street Scene, Deputy Lord Mayor
Cllr Bridgeman was first elected to Plymouth City Council in 2014 and continues to represent the Moor View Ward in the City of Plymouth. In 2021 she was nominated as Deputy Lord Mayor as well as taking on the role as Cabinet Member for Environment and Street Scene, which she is very passionate about. She holds a foundation degree in HNC Library and Information Science therefore is a qualified Liberian. She is also a Level 5 qualified and experienced Administrator. Other professions she has worked are; Business Advisor, and Customer Relationship Co-ordinator with specialisms in many areas including Manufacturing and Engineering, Rural Businesses, Farming and Human Resources.
Cllr Bridgeman moved to Plymouth in 1981 and lives with her husband Nick, who she met when she was 17. She loves animals, has 4 rescue animals - 2 dogs and 2 cats. Cllr Bridgeman's interests include riding her motorbike, retail therapy, specialty cookery, gardening, and walking.
Proud to represent the residents of Plymouth, Maddi continues to make improvements with the best interests in mind for the residents and City of Plymouth.
Appointments to outside bodies include Plymouth Energy Community Trust LTD, Plymouth Community Homes (Board of Directors), South West Regional Flood and Coastal Committee. President of Mainstone Community Centre and Sports, and Mainstone Social Club.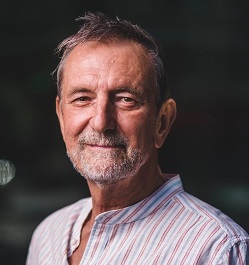 Adrian Vinken CBE, OBE, DL | Director of the Plymouth Sound National Marine Park and The Lowry Salford
Adrian is Chair of Destination Plymouth and a Director of the Plymouth Sound National Marine Park and The Lowry Salford. Adrian's extensive career in the arts and leisure sectors started in the early 1980s when he founded the pioneering Leadmill Music Venue in a derelict flour mill in Sheffield City Centre. The Leadmill catalysed the growth of Sheffield's Cultural Industries Quarter and led Adrian to a series of other inner-city heritage and regeneration projects, marrying commercial, cultural and community objectives. For many years Adrian was CEO of the Theatre Royal Plymouth, the UK's largest and most successful regional producing theatre during which time he was responsible for the development of TR2, its landmark waterfront production and learning centre.
Until recently Adrian was chair of the Mayflower 400 Compact, the UK, US and Dutch partnership leading the international programme of events to mark the 400th anniversary of the voyage of the Mayflower in 2020.
Adrian is an Honorary Doctor of Arts and, in 2006, was awarded an OBE for services to the arts and regeneration. He is a Deputy Lieutenant of the County of Devon and, in 2021, was awarded a CBE for services to Theatre.
Adrian is an enthusiastic walker and mountaineer and has tackled the majority of the world's 'Seven Summits'.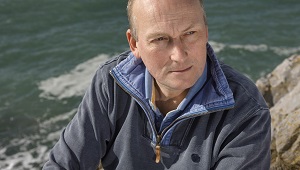 Richard C. Thompson OBE FRS, Professor of Marine Biology | Director of the Marine Institute, University of Plymouth
Richard Thompson OBE FRS is a Professor of Marine Biology and Director of the Marine Institute at the University of Plymouth. He has published over 200 scientific papers and is one of the world's foremost experts on plastic pollution. In 2004, he published the first paper describing the long-term accumulation of microscopic fragments of plastic in the environment, naming them 'microplastics'. He and his team have been at the forefront of microplastics research and have shown their global distribution, the potential for transfer from the gut to the circulatory system, and their role in the transport of chemical contaminants. This pioneering early work was pivotal in recognition of microplastic contamination in policy, such as Marine Strategy Framework Directive.
Richard has an extensive track record of collaboration across the disciplines, with an emphasis on identifying ways to use plastics more sustainably. His recent work has guided policy on the release of microplastics from cosmetic products and textiles.
His wider research focuses on the ecology of shallow water habitats, including artificial structures. He received the Marsh Award for Marine and Freshwater Conservation in 2017, an OBE for services to marine science in 2018 and was elected a Fellow of the Royal Society in 2020. His team at the Marine Litter Research Unit won the NERC Impact Award (2018) and based on their work the University of Plymouth received the Queen's Anniversary Prize for Higher and Further Education in 2020.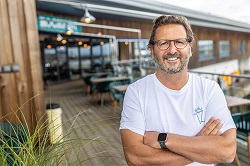 Mitch Tonks | Founder and CEO of Rockfish Group
Mitch has become one of the most respected and knowledgeable seafood people in the country and an acclaimed restaurateur, chef and author in the process. His Seahorse restaurant has won the Observer's 'Best UK Restaurant' gong; his Rockfish takeaway restaurant chain has twice claimed 'Best Independent Restaurant' at the National Fish & Chip Awards. Of his books, one of them – Fresh – scooped 'Best Fish Book' at the Gourmand World Cookbook Awards. And his achievements and influence have been further recognised with a nomination for Ernst & Young's 'Entrepreneur of the Year' and inclusion in The Caterer's prized 'Top 100 Most Influential Foodies' list.
Such accolades are an acknowledgement for a philosophy that is genuine and refreshing in a world where Michelin stars and viral social media campaigns so often steal the limelight: keep it simple and do something as well as you can possibly do it.
Each new day at The Seahorse, the Dartmouth quayside restaurant he co-owns and runs with his best friend Mat Prowse, begins as though it was their first. Acutely aware that they are only as good as the weather and climate and the food they source, they must rely on their kitchen team to treat those ingredients with care and respect and trust their front-of-house team to welcome each new customer into the restaurant with the warmth afforded to an old friend.
And so it is with each of the other restaurants under his stewardship – Rockfishes in Dartmouth, Torquay, Plymouth and Brixham, and the Spiny Lobster in Bristol. In Brixham, the restaurant stands proudly amongst the bustle and noise of the fish market, allowing the Rockfish chefs to see and hear the catch of the day, every day.
---
Breakout session speaker bio's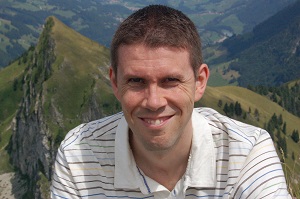 Neil Warren | Green Edge Training
Neil has spent 25 years supporting tourism businesses improve their impact through one to one advice, training, strategy, judging and developing business resources at national, regional and grassroots level.
He is the lead trainer for the Green Edge course (part of the Welcome to Excellence suite of training courses) and has a passion for providing practical and relevant support to help tourism businesses realise their potential for having a positive impact while saving money and adding appeal.
Alongside training, his freelance work includes consultancy and videography and he project manages the award-winning accessible tourism initiative, Countryside Mobility, for disability charity, Living Options Devon.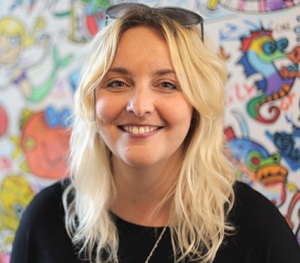 Nicola Bridge | Ocean Conservation Trust
Nicola Bridge is the Head of Ocean Advocacy and Engagement at the Ocean Conservation Trust (OCT). Nicola is a Conservation Biologist with over 16 years of experience in both formal and informal environmental education and science communication, specifically linked to the marine environment.
Additionally, in the UK Nicola is a member of the UK government's Marine Science Coordinating Committee Communications Working Group, as well as the International Working Group. She is also a member of the Defra Ocean Literacy Working Group, chaired by the OCT. She is a founding member of We Are Ocean, a grassroots network of Ocean literacy practitioners and Chair of the Conservation Education Committee for the British and Irish Association of Zoos and Aquariums.
Further afield, Nicola is the current President of EMSEA, the European Marine Science Educators Association. Leading the organisation in its mission to act as a hub for the European marine education community, promoting Ocean literacy across society and working with scientists, teachers, policy makers and the public. As well as this, she is leading the evaluation programme for the 'Ocean Literacy With All Programme' as part of the UN Decade of Ocean Science for Sustainable Development.
She is passionate about changing the narrative about what constitutes conservation, recognising that everyone on the planet is responsible for the health of the natural world that sustains us, protecting habitats and species in many cases is just a question of human behaviour. Nicola also, loves the Ocean!
James Kay | Owner of The Mariners Guest House in Plymouth
James and his wife Marie own and run the Mariners Guest House in West Hoe, Plymouth. They bought the guest house 5 years ago and have been on a journey ever since to become more sustainable. The pair took it upon themselves to undergo the green tourism programme themselves when they were looking for a USP for their business. They have already achieved their gold accreditation and have been through the entire programme with the Green Tourism team. James will give a comprehensive overview of his experience of the process to achieving bronze, silver and gold accreditation, a few tips he has picked up along the way, the benefits and other opportunities it has bought to their business through the programme and their experience with Green Tourism as a whole.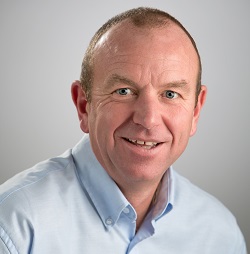 Paul Gilbert | Make it net zero programme
Paul is an energetic and accomplished Business Specialist, with a broad base in manufacturing, underpinned with academic diplomas in both Business and Engineering fields. He has managed key projects, internally and externally, with organisations where efficiency, financial performance and timescales are essential. Paul has over 25 years manufacturing efficiency experience and in recent years has concentrated on business support in the Southwest.
Paul has enjoyed varied roles within the team at South West Manufacturing Advisory Service (SWMAS), always leading on Low Carbon and sustainability issues. 2021 sees the launch of an exciting 5-year Clean Growth / Net Zero Programme aiming to engage manufacturers across the region to accelerate their journey to Net Zero and explore the many benefits that Clean Growth can bring. Paul is passionate about the Environment and more so about achieving change and improvements with busy clients.
---

Thanks to funding from the UK Government through the UK Community Renewal Fund given to the Plymouth Sound National Marine Park, administered by Destination Plymouth and Plymouth City Council, the first 100 Plymouth businesses to apply for the scheme will receive the first year of Green Tourism membership for free, with discounted fees for the following two years.