Cineworld is coming to Plymouth
16th October 2019
Categories: Latest News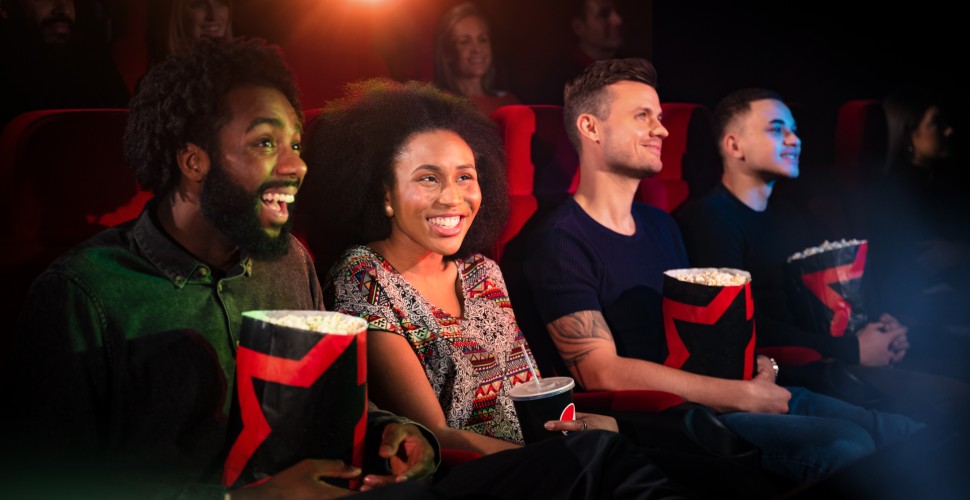 Cineworld, the UK's leading cinema chain, has announced that Cineworld Plymouth will burst on to the scene and open their doors to the public on Tuesday 22 October 2019, following their exclusive VIP launch gala on Monday 21st. The new cinema will be their first in Devon, located at Drake Circus The Barcode, and will feature twelve state-of-the-art screens including an IMAX® theatre, the world's most immersive cinema experience, and 4DX, Cineworld's most exhilarating way to watch a film.
The cinema will also offer a Baskin Robbins ice cream counter, rollover hot dogs, ICEE frozen drinks and a Starbucks for customers to enjoy. The cinema will open in time for the highly anticipated film Terminator: Dark Fate, which will be available in IMAX and 4DX.
Terry Whitehead, Cineworld Plymouth General Manager, comments: "We are looking forward to opening our doors to movie fans on Tuesday 22 October. We have a great variety of screening rooms and propositions, all bursting with amazing colour, including a new IMAX screen and 4DX auditorium to entertain film enthusiasts. We look forward to sharing our love of film with the local community."

The IMAX theatre will transport audiences into blockbuster films like never before delivering high-definition picture quality. The new experience also features IMAX's immersive sound technology with new side and overhead channels that deliver greater dynamic range and precision for the ultimate in audio immersion.
Giovanni Dolci, Interim Head of Global Sales, IMAX Corporation, comments: "Cineworld has been a longstanding partner of IMAX and shares our passion for delivering the best premium entertainment options. Through our new IMAX theatre, we look forward to delivering audiences at the new Cineworld Plymouth bold, even more immersive blockbuster moviegoing experience."
Exclusive to Cineworld in the UK, 4DX offers customers the opportunity to experience the latest movies with high-tech motion seats, engineered to work in perfect synchronicity with the action on screen. Movie fans will be surrounded by special effects such as wind, fog, lightning, snow, bubbles, water and scents. Available in both 2D and 3D formats, 4DX is one of the biggest innovations in cinematic technology. The new 4DX auditorium will house 140 specially designed seats, plus a curved screen – the height of almost two double decker buses. 4DX at Cineworld Plymouth will be Cineworld's 26th 4DX screen in the UK.
Cinema fans can take advantage of a range of offers at Cineworld Plymouth including weekly discounted Movies for Juniors screenings for just £2.50 on Saturdays, Sundays and school holidays, as well as the Cineworld family ticket and Student NUS discount. The cinema will also be available for private venue hire.
Cineworld Unlimited Card holders can also enjoy access to an unlimited number of films per month, around the price of two new-release peak time tickets, at just £18.40 per month. The Unlimited Card also allows holders to enjoy advance screenings, 10% off cinema snacks and drinks, local offers at restaurants - including Yo! Sushi at Drake Circus where Unlimited cardholders can get 25% off food and drink, including alcohol.
Follow @Cineworld and tweet using #CineworldPlymouth. For more information on Cineworld Cinemas, please visit: www.cineworld.com