Carnival-themed mural brings colour to the West End
17th July 2019
Categories: Latest News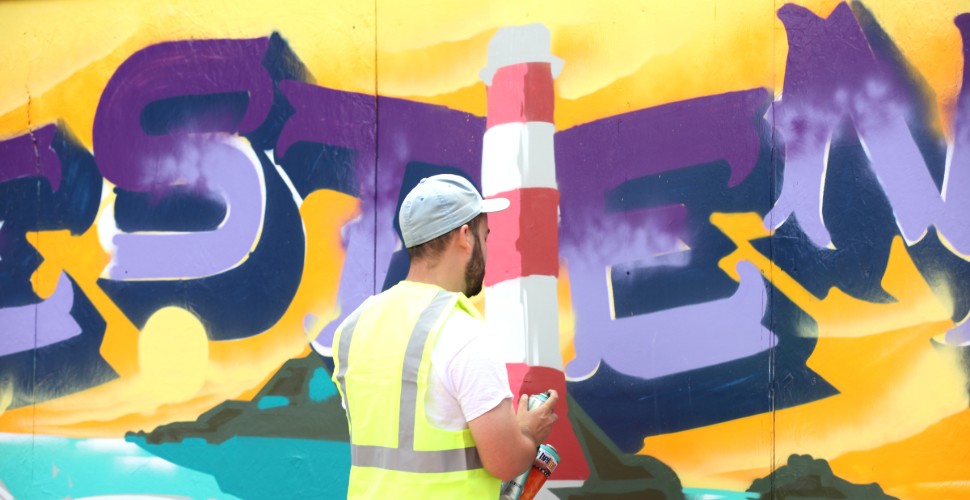 Plymouth City Centre Comapny has created a large mural in the West End of the city, with the help of four incredible street artists.
The mural is set to publicise the West End Carnival which takes place on Saturday August 31, in partnership with Plymouth Market which will be celebrating its 60th anniversary on the same day this year.
Four talented street artists spent all day creating the brightly painted mural which attracted plenty of interest from traders and shoppers - who also enjoyed performances from Street Factory CIC.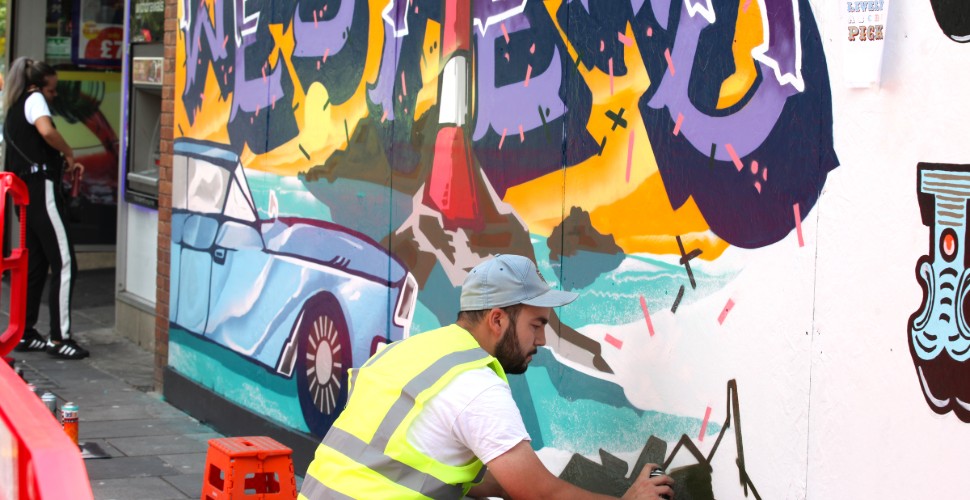 The West End of Plymouth city centre is known as the city's independent quarter, with an incredible range of unique shops alongside Plymouth Market.
Make sure you pop down to see the mural and snap a selfie, you'll find it opposite KFC and the New George Street entrance to the market. Tag us in your snaps on Instagram @VisitPlymouth and let us know what you think!