Mother of all lighthouses to get a makeover for Mayflower 400
16th September 2019
Categories: Latest News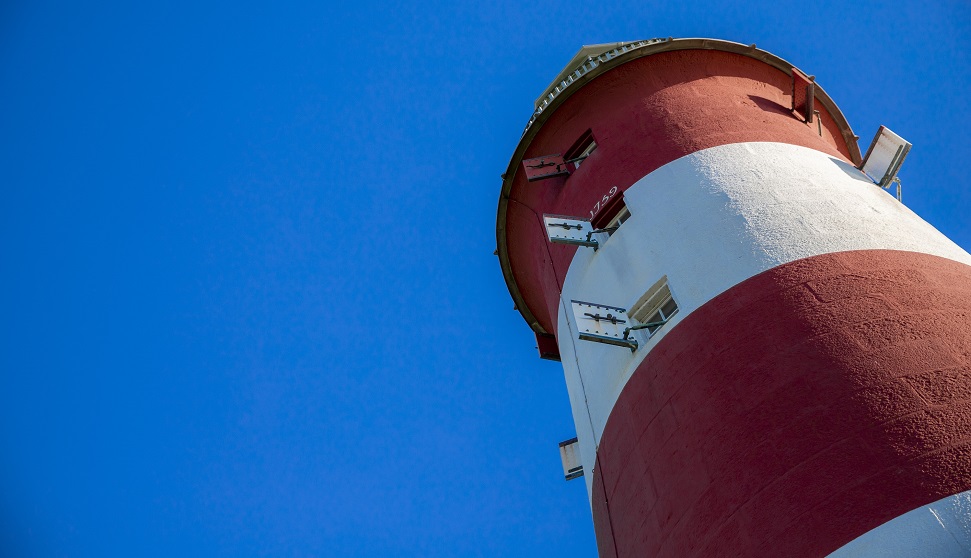 Plymouth's iconic Smeaton's Tower is to get a new coat of paint as part of a massive work programme to the city Mayflower ready.
The lighthouse on the Hoe is to get a makeover later this year to make sure the landmark looks its best for Plymouth's seminal commemoration year 2020 – which marks 400 years since the Mayflower set sail for the New World.
The grade 1 listed landmark will be repainted in its traditional red and white colours, using special paint and protective treatment.
The Council has been finalising a huge to-do list that once finished, means Plymouth will look its best. As well as painting the lighthouse, new road signs will be going up, old and redundant street furniture removed, walls painted and bins installed.
The Council has already announced road and pavement maintenance plans which focus on making sure the Barbican and the Waterfront look their best. Now other initiatives are being outlined so that the people of Plymouth know the scale of preparations and are assured that the Council is on the case.
Council leader Tudor Evans OBE said: "We've got an incredible year of events – from the massive Mayflower muster to an epic event on the Hoe and over 400 moments of every shape and size and in all corners of Plymouth.
"We need to make sure Plymouth is looking its best for Mayflower 400 and have budgeted carefully to make sure this work can be carried out."
Projects include:
Updating, renewing and cleaning tourism signs leading into Plymouth – making sure the city's key attractions such as the Box and Barcode and Barbican are easy to find
Making sure sign-posts are pointing in the right direction to locations people want to go
Finishing the restoration of the historic Mayflower Steps
Tidying West Pier, replacing seating and bins, installing new flags as well as well as power washing and repairs
Making Madeira Road one way and installing bollards. Removing the turning area will create a safer and larger pedestrian space near the Mayflower Steps.
Installing trail heads for the Mayflower trails and ensuring their locations are looking their best
Updating tourism monoliths and installing more along the waterfront
More Street Scene staff to concentrate on keeping core areas of city cleaner
Using Mayflower Makers and wider volunteers contributions to get the city in shape
Revamping the entrance to Southside Street
New toilets for West Hoe park
Councillor Evans added: "We're on the home stretch. There's a lot to do but we have been juggling budgets and staff to make sure these projects happen. Plymouth needs to look its best and we are concentrating resources where events and people are most likely to be in 2020."
Over the coming months the Council will be keeping people up to date with projects through newsroom http://plymouthnewsroom.co.uk/ as well as our Twitter account @plymouthcc and our Facebook.com/Plymouthcitycouncil
For more information about the massive calendar of events over coming year visit www.mayflower400uk.org