The Box re-opening this May with exciting new exhibition programme
22nd March 2021
Categories: Latest News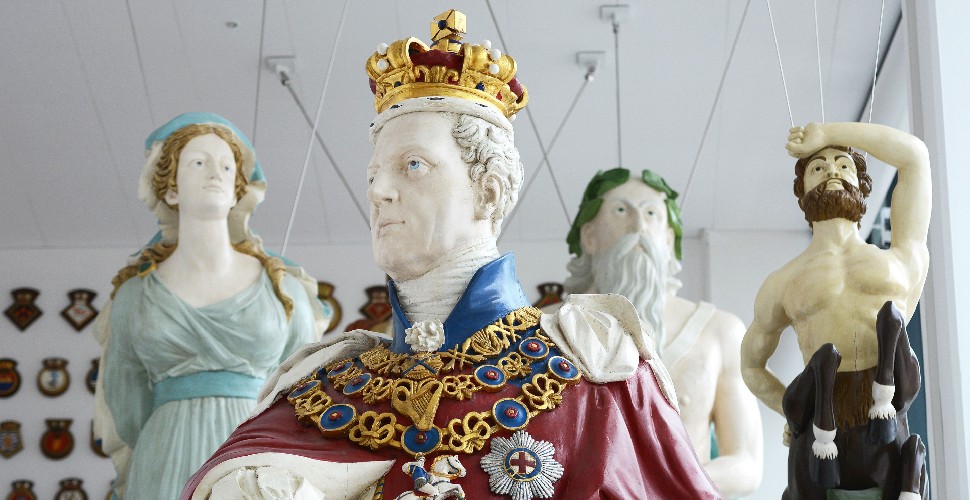 The Box has revealed a re-opening date of Tuesday 18 May following a five month closure due to COVID-19 – and it has plenty of plans in place for an exciting summer and autumn.
The city's major new museum, gallery and archive first opened its doors to visitors on 29 September 2020. It has so far welcomed more than 30,000 visitors, despite being open for a total of just nine weeks due to the two lockdowns that have followed since.
When it re-opens on 18 May, The Box's programme will include a brand new exhibition called 'Wampum: Stories from the Shells of Native America'. The exhibition centres on a wampum belt created by 100 members of the Wampanoag of Massachusetts. It will be displayed alongside seven historic wampum belts on loan from the British Museum and Saffron Walden Museum.
Wampum belts are made from the shells of the quahog clam and tell stories of communities and culture. The exhibition will explore the history, art and culture of the Native Americans whose ancestors met the passengers of the Mayflower and ensured their survival 400 years ago. The exhibition will run until 11 July.
The Box's Mayflower 400 commemorations also continue. Its flagship exhibition, 'Mayflower 400: Legend and Legacy' has been extended until January 2022 and returns with new objects on display including the Second Peirce Patent, on loan from Pilgrim Hall Museum. This significant item is the oldest existing state document of New England. Signed in 1621, it gave the Mayflower passengers English permission to settle in America. 2021 marks the first time in 400 years that it will travel to England.
Visitors will also be able to see elements of The Box's inaugural contemporary art exhibition. 'Making It' will remain on display until later this summer and features sculpture and installations by Antony Gormley (UK), Leonor Antunes (Portugal), Eva Grubinger (Austria) and Alexandre da Cunha (Brazil). The Box's fantastic galleries filled with highlights from the city's art, human history, natural history, film, photographic and archive collections will also be viewable once more.
The Box Kitchen & Bar, run by Executive Chef Nat Tallents, who'll be a contestant on the forthcoming 'Great British Menu' on BBC Two this spring, will also re-open on 18 May. The Little Box, a new café situated on Tavistock Place, is also set to open on the same day with a tasty menu of locally sourced food and drink.
Later in the summer, The Box will display a selection of paintings from its rarely seen Port Eliot collection. The collection includes works by leading 18th century portrait painters such as Plympton-born Sir Joshua Reynolds, George Romney and Thomas Lawrence, and represents an unusually good group of family portraits, commissioned by the Eliot family of the Port Eliot Estate in St Germans between 1740 and 1780.
Two historic buildings that form part of The Box family – Smeaton's Tower and the Elizabethan House are also set to re-open in the summer once social distancing measures are lifted by the UK Government. The Elizabethan House has been closed for extensive restoration work for the last six years and people will be treated to a brilliant new immersive visitor experience that takes them on a journey through the last four centuries. Both venues will be ticketed, with further details available from The Box's website.
Contemporary art is at the heart of The Box's offer and a major international art exhibition which will open on Saturday 25 September is also on the programme. Details will be revealed in June, four months ahead of its opening date. There will be nothing like it happening anywhere in the UK in 2021 and visitors are expected to travel from across the country to catch this blockbuster show.
Safe social distancing measures will be in place across all The Box's buildings and visitors will need to book tickets in advance until the Government advice changes. All galleries and exhibitions are free except 'Mayflower 400: Legend and Legacy' which is free to Plymouth residents and under 18s, with a small charge of £5 per ticket for non-Plymouth residents aged 18+. Tickets will be available from www.theboxplymouth.com from mid-April.
Tudor Evans OBE, Leader of Plymouth City Council, said: "This is such an exciting moment for the city and it's fantastic to finally be able to announce these dates. We've already welcomed more than 30,000 visitors in the short time we've been able to open, and the feedback has been amazing. I hope everyone is as proud and excited as I am and can't wait for the doors to reopen. In our post-lockdown world, The Box is a place where people can reconnect with each other, as well as Plymouth's history and its bright future."