Plymouth pubs and bars reopening this week
12th April 2021
Categories: Latest News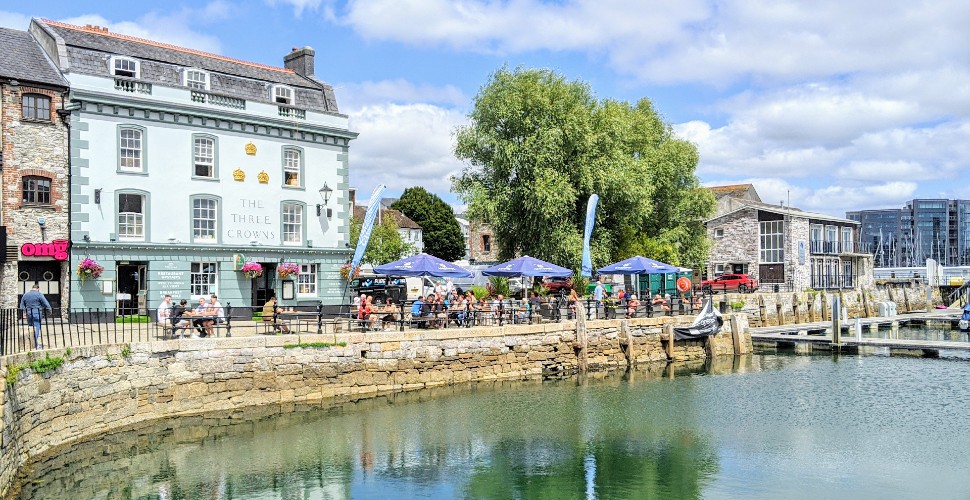 As Covid-19 restrictions begin to lift, a number of pubs, bars and restaurants across Plymouth will reopen from today.
Hospitality venues are currently only able to offer an outdoor service, but there's no longer a requirement for a substantial meal to be served alongside alcohol, and no curfew for closing either.
However, remember you can only visit outdoor venues with up to six people or two households and should still be following social distancing. All visitors will also have to individually register for Track and Trace.
Many venues will also now require advance booking, so please check with them individually before visiting.
We know that the following venues will be open from Monday 12 April (opening times may vary so please check in advance):
Admiral MacBride
Air
Anchorage
Bar Rakuda
Blues Bar
Bonne Sante
Cherry Tree
Customs House
Elburton Inn
Kings Head
Lock Down Bar & Grill
Plymstock Inn
Ships Tavern
Slug and Lettuce
Stoke Inn
The Boathouse Café
The Ferry Boat
The Lugger
The Morley
The Newmarket
The Queens Arms
The Rising Sun
The Royal Oak
The Ship Elburton
The Sir Joshua Reynolds
The Stable
The Terrace
The Walrus
The Victory
Three Crowns
Turtle Bay
Windmill
If you're out and about visiting local venues, remember to keep following social distancing rules, wear a mask in enclosed areas and wash your hands (or use hand sanitiser) regularly. As fewer taxis and bus services, are currently operating please also plan your journey home.
Please note, the above list may not be exhaustive and many other pubs and restaurants will be reopening in the coming weeks so make sure you plan ahead and check with individual businesses.