Barbican Theatre will be busking their way around the city
26th May 2021
Categories: Latest News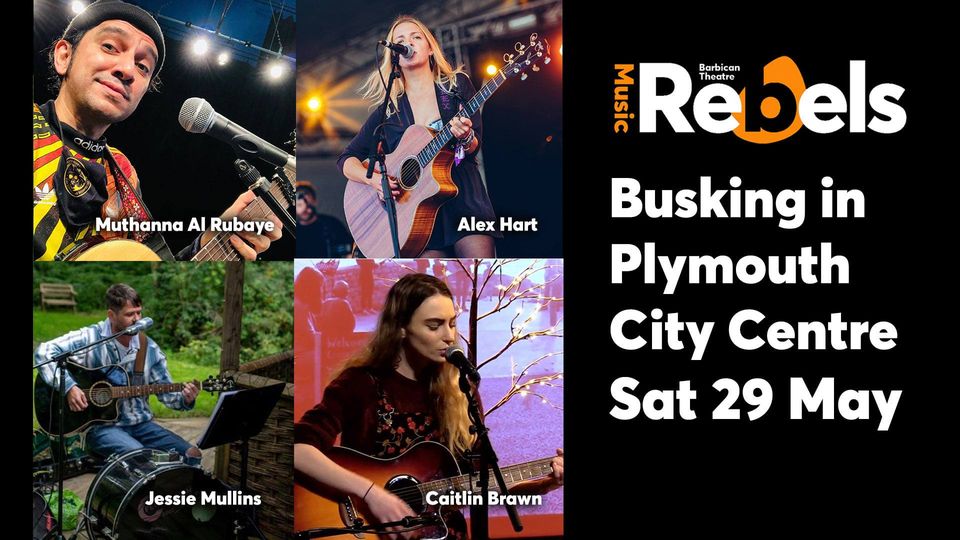 Barbican Theatre will be busking their way around the city this Saturday 29th May. Featuring local and internationally acclaimed folk and acoustic musicians, you're in for a treat!
Catch them at Frankfort Gate, Place De Brest and the Piazza from 11am on Saturday.
11am Frankfort Gate
12.30 Place De Brest
2pm Piazza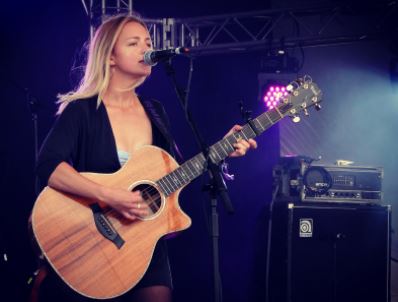 Alex Hart
Alex Hart has been a professional musician for 15 years. She sings, plays guitar, bass, percussion and any stringed instrument she can get her hands on!
Alex is an established solo artist and currently working with Jethro Tull's Martin Barre and touring Europe and the USA with his band. Alex also works with Seth Lakeman, touring the UK with him during his latest release 'A Pilgrims Tale' . Alex has appeared on many albums for other artists too and loves to be recording in a studio.
She has released two records which are available to buy and download from Amazon, Spotify and iTunes: 'On This Day' and my EP 'For the Summer'. Alex has also started to teach songwriting, singing and guitar online and in person during the pandemic. www.alexhart.com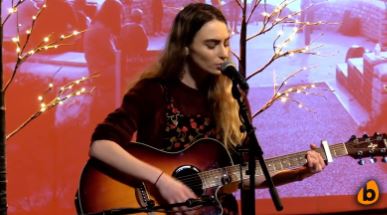 Caitlin Brawn
Recent poet laureate nominee, Caitlyn is a musician and spoken word artist, part of our ReBels Music programme, getting tuition from Alex Hart.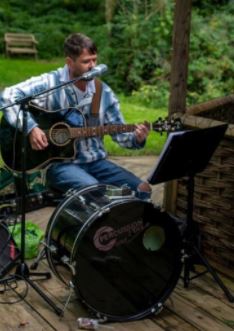 Jessie Mullen
Jessie Mullen is an acoustic singer- songwriter from Plymouth. He has an energetic passionate vocal style and plays a mixture of covers and originals with a guitar - ranging from indie to folk blues to soul. With a mean foot - stomping bass drum to keep the hearts pumping and there feet tapping, Jesse loves to play live and acoustically. Alongside playing live and writing he has also been promoting singer songwriters in the Bbar for over ten years and have seen a number of acts go on to tour and gain more international acclaim.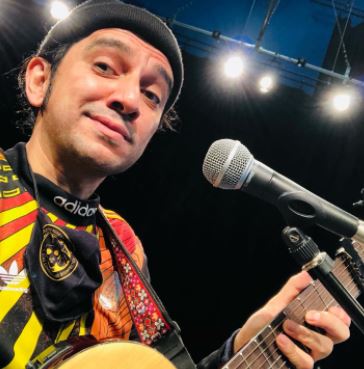 Muthanna Al Rubaye
Mutana is an Arabic troubadour from Baghdad currently based in Plymouth, UK. Before leaving Iraq back in 2004, Mutana was the main singer in a five members band in Baghdad that fused Arabic tunes with Rumba rhythms. Due to the occupation and the eruption of the civil war in Iraq all band members left the country to Europe and the United States.
Traveling through Europe, Mutana finally arrived in England and focused on writing new material, lyrics, and songs of his own compositions. Mutana is also re-making some of Iraq's well-known traditional folkloric songs played on gypsy chords and keys.
Mutana performed many live gigs in venues around East London (Passing Clouds, The Rich Mix, Jamboree) and also played at Folk of the World music festival. Recently, Mutana produced his first album " Gypsy Road" available on sound cloud: https://m.soundcloud.com/mutana_troubadour. Mutana also filmed his first music video of his song Dana Dana (Pearl, Pearl) available on YouTube: https://youtu.be/mJSj2rHhlUg