Head to our House! The Club House!
4th May 2021
Categories: Latest News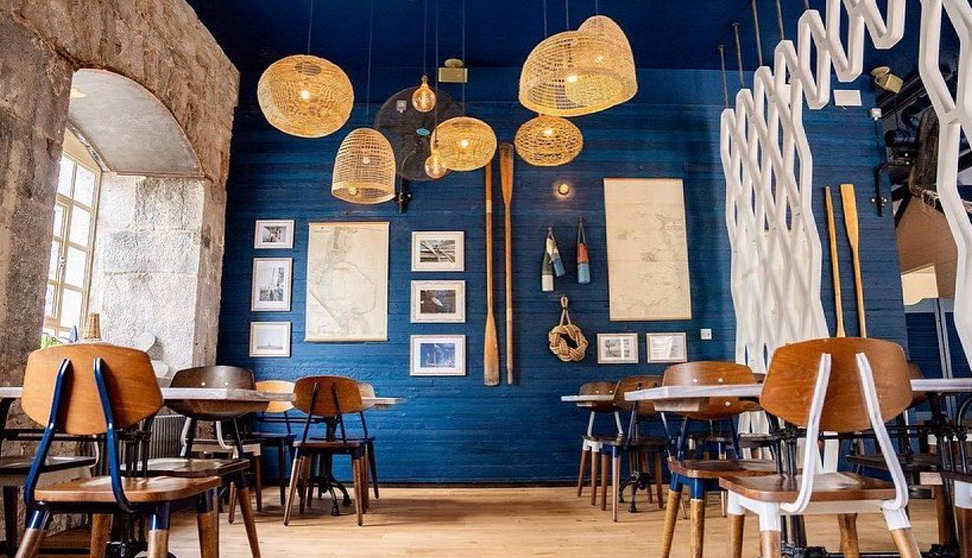 The Club House shares exactly what to expect at their new venue – and when you'll be able to book your spot!
---
Plymouth's newest venue is now opening for bookings – with guests able to visit from May 17
The Club House aims to be a slice of holiday escapism in the heart of Royal William Yard.
The Club House, located on Royal William Yard, has shared more of its plans including confirmation of its menu - alongside revealing more of the experience locals and visitors can expect from the new restaurant-bar.
Guests who want to be amongst the first to enjoy The Club House experience can do so from 17 May, with bookings now available via their website.
Foodies will be delighted to learn that The Club House are bringing their iconic Hanging Kebabs to Devon. Hanging Kebabs are a choice of skewer served on a signature stand, over a choice of chunky chips or fries with a sauce to pour over the entire dish. In keeping with its waterfront location, The Club House will also serve seafood staples such as Mussels and Fritto Misto.
Those who crave cocktails will be equally excited thanks to The Club House's new "mix and match menu" which allows guests to choose their favourite Summer cocktail (Pornstar Martini, Mojito, Pina Colada, Daiquiri] in one of five fruity flavours [Coconut, Watermelon, Passionfruit, Strawberry or Blueberry]. Whilst real cocktail connoisseurs are covered as The Club House's talented team can make 100 classic cocktails on request.
Paul Portugal, Assistant General Manager at The Club House, said "Just like booking a holiday, we hope booking a table gives guests something exciting to look forward to, but we'll also have walk-in tables available to ensure that guests can always have a last minute get-away".
Suelen Poyser, Head of Brand for The Club House, said "There's nothing better in the world than having that first drink on holiday. Feeling the weight lifted off your shoulders, knowing, that you've escaped from the everyday and left all the hustle and bustle behind. That's the feeling we aim to provide on every visit to The Club House."
Hailey Cattle, Regional Marketing Manager for Urban Splash, added, "With such a variety of hospitality, leisure and retail businesses on offer at the Yard, combined with our picturesque waterfront setting, Royal William Yard offers the full-staycation experience in one must-visit destination. The Club House will allow visitors to kick back and relax at any time of day."