The giants are returning to Plymouth Hoe
10th June 2021
Categories: Latest News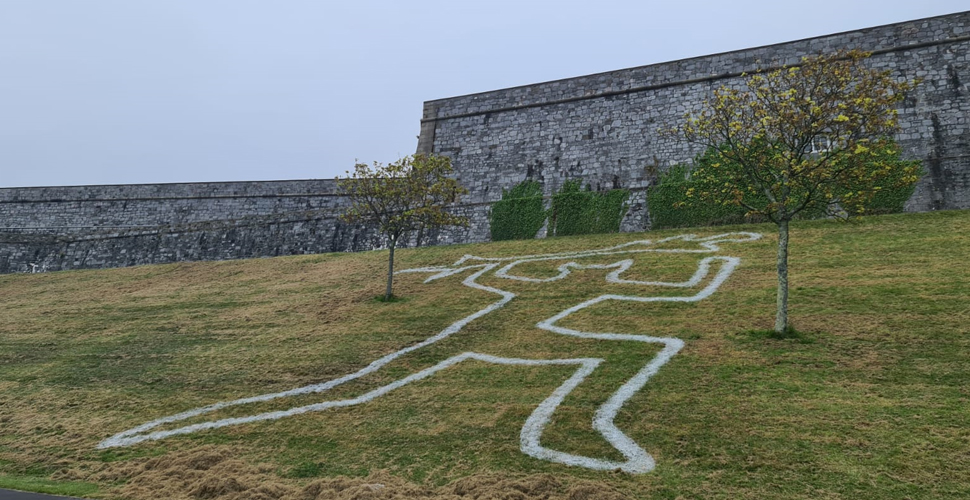 The Plymouth Hoe Giants are coming home. This week, after years of negotiation and planning two giant figures are being recreated on Plymouth Hoe.
Supported by Plymouth Waterfront Partnership, Plymouth Argyle, 29 Commando, the Plymouth Barbican Trust and the Hirshfield Foundation, the reimagining of the figures is the work of Charles Newington, the artist who created the Giant White Horse hill figure above channel tunnel at Folkestone.
The Giants project represents a brilliant celebration of Plymouth's 4,000 year back story as one of the country's greatest trading ports and is seen as the ideal opportunity to reinstate this significant slice of local and British history.
Chris Robinson, local historian and PWP Board member said: "Harking back to the Bronze Age tin trade from Dartmoor via Mount Batten, around 1500 to 2000 BC Plymouth Sound has long been a point of contact to many Mediterranean peoples. The celebrated 12th century chronicler, Geoffrey of Monmouth, spoke of the Trojan Brutus and his army arriving on the shores of Albion and pitting his champion warrior, Corineus against the leader of the land of the giants, Gogmagog. In the ensuing conflict Corineus, after suffering three broken ribs, lifted Gogmagog clean off the ground and hurled him from the Hoe straight into the sea. This is the depiction that Plymouth's giants will show on the grass beneath the Royal Citadel."
The giants will be painted onto the grass on Plymouth Hoe using line marking paint sponsored by Plymouth Argyle, and the lines will be maintained throughout the summer by 29 Commando. These figures will recreate the markings that are thought to have been carved into the Hoe in the 1400's.
Councillor Nick Kelly, Leader of Plymouth City Council said: "We're pleased to have been able to support this temporary art installation to be recreated on the iconic location of Plymouth Hoe. This artwork, which has been created and delivered at no cost to the council or the people of Plymouth is a great celebration of our city's history and will add further reasons to come and visit our beautiful and historic waterfront."
The original giant figures were lost when the landscape of the Hoe was changed with the construction of the Citadel in the seventeenth century and are now known as the two famously "lost gods of Albion ", the only remaining large human figures being the Cerne Abbas giant in Dorset and the Long Man of Wilmington in Sussex.