UK's largest Aquarium launches Aquarium in the Wild programme and Snorkel Safaris for the summer
2nd June 2021
Categories: Latest News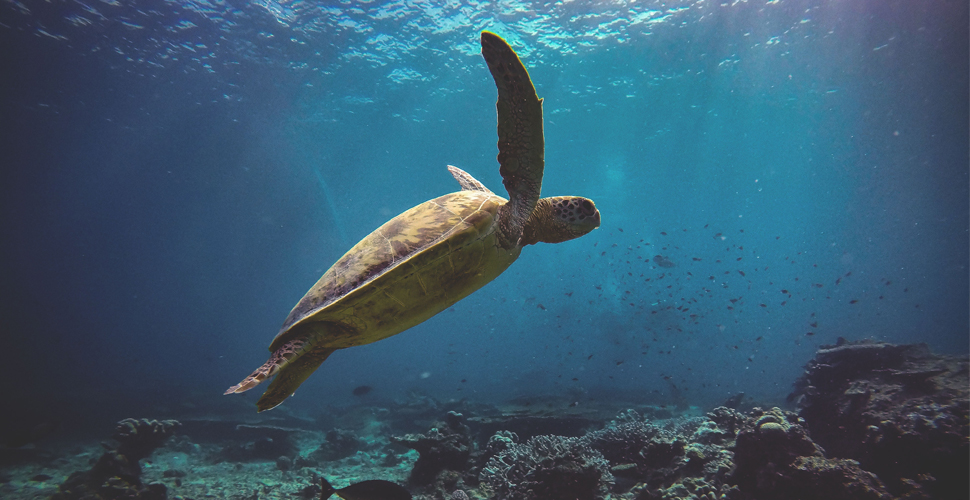 The Ocean Conservation Trust, has come up with a way to keep families entertained through its new 'Aquarium in the Wild' programme and its 'Snorkel Safaris'. The National Marine Aquarium is a key initiative for the charity and is vital to support its mission to connect everyone with the Ocean.
According to a recent survey conducted by Plymouth Gin and the Ocean Conservation Trust, 65% of participants said: 'The sea was a UK view that made them the happiest' and 85% of participants said looking at the sea made them 'happy'. With this in mind, the trust has launched their Aquarium in the Wild programme of events to ensure everyone has access to a fun and interactive Ocean experience. Having reopened on 17th May, the Aquarium wants to ensure that as well as connecting their visitors to amazing animals that live around the world, they're also engaging beach-goers and seaside explorers with the wildlife on the Aquarium's doorstep.
The 'Aquarium in the Wild' programme will feature weekly free activities ensuring that everyone has the chance to participate. Running every weekend, a team of Ocean Discovery Rangers will also host free Beach Explorer events including rock pooling sessions to explore the marine environment and beach cleans, beach craft activities and scavenger hunts.
In addition, the Aquarium is launching its brand-new Snorkel Safari sessions every Saturday from Mount Batten beach. These sessions are aimed at those wanting to take the first steps into snorkelling. The Ocean Discovery Rangers are fully qualified BSAC Snorkel Instructors and will be on hand for the one-and-a-half-hour session, where participants learn how to use snorkel equipment, cover basic snorkel techniques and explore the Ocean. Not only will these sessions support people to experience the Ocean, they will also raise funds for Ocean conservation.
Nicola Bridge, Head of Conservation Education and Communications, said:
"With summer holidays approaching we want to invite people down to enjoy local beaches, feel connected with the Ocean and improve their wellbeing. Participants will get the chance to experience something they might not normally do at the beach and hopefully take away a more positive view of the Ocean.
"As part of the Ocean Conservation Trust, the Aquarium programmes are a vital part of helping people connect with the Ocean, as well as being a great day out. Our team are brilliantly engaging and knowledgeable and these beach adventures will be a great way for participants to learn and get hands-on with the Ocean".