Tommy Farrell, 15 from Plymouth shares his suggested top 10 things to do in Plymouth for teenagers.
As your children grow up they want to do different things. What suits toddlers is unlikely to engross your 13-16 year old. Thankfully, Plymouth offers something for everyone, so here are 10 ideas to keep your teenagers producing great memories.
---
1. Plymouth Karting is the ultimate playground for teenagers. Located in Ernesettle industrial estate, the karting experience is not only adrenaline filled, but is also great family bonding time. Not only does the venue offer a karting track, it also has its own laser tag arena for children that are not so interested in having a go at karting, which allows people with different appetites for fun to enjoy themselves. The raised coffee lounge and spectator area serving hot and cold refreshments gives spectacular views of all the action on the go karting track.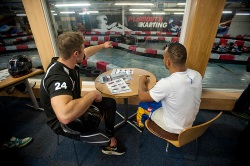 ---
2. Supertramp is a great attraction for many teenagers. At Supertramp there is a considerable amount of activities available ranging from a dodge ball ring to an air bag to practice your flips into. The age restriction is 5+, and for just a small price of £10 an hour you certainly get your money's worth of smiles, being able to use every part of the park in a general bounce session.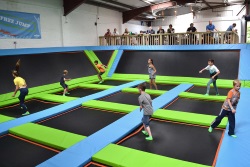 ---
3. Plymouth City Centre is the largest modern centre in the south west with a range of different stores. Whether you're looking for clothes, sports kit, shoes or just want a bite to eat and drink the city centre covers it all and offers a full day out for all of the family.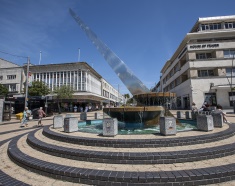 ---
4. Vue cinema is a main attraction as it's an indoor facility. No matter what the weather is you can always enjoy a movie of your choice. Surrounded by many restaurants, after a movie you can go for a great meal with a choice of different foods.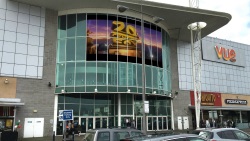 ---
5. Nandos is a favourite restaurant of many young people in Plymouth. Nandos specialises in flame-grilled Peri Peri chicken. It also serves burgers, pitas, salads, wings and wraps. With two restaurants in the city of Plymouth it is a very popular choice for a post-shopping or film bite to eat!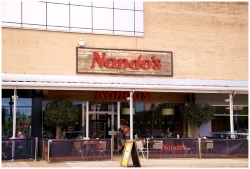 ---
6. Adrenalin is another trampoline park situated in Plymouth. This trampoline park includes a ninja warrior course for children over the age of 12 to compete against each other. It also includes a jump zone where you can twist, run and bounce your way around the park all for just £10 an hour. You also have to be over the age of 5, and 5 to 8 year olds always need to be supervised by a 16+ adult.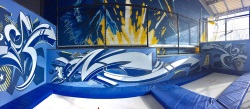 ---
7. Plymouth Life Centre is one of the leading sporting venues in the South West. The centre provides locals and tourists with a great range of sport and activities to get involved in. inside the Life Centre includes 3 swimming pools with flumes which is highly recommend to visit on a rainy day, a gym, squash courts, a climbing wall, a 12 court sport hall, a full programme of classes and much more!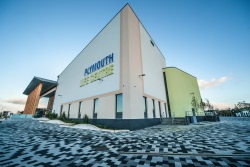 ---
8. Tinside Lido is a brilliant outdoor pool; it is very popular in the summer and only costs a small amount. It is set beside the beautiful Plymouth Sound and is overlooked by the Plymouth Hoe, a great tourist attraction; with sun loungers and deckchairs available for hire, you can enjoy the sun while kids play in the lovely sea-water pool.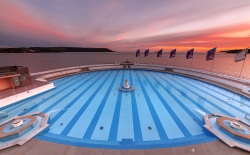 ---
9. The Hoe is a popular area for Plymothians and visitors. There is always a great deal of activity on the water, including many warship boats, ferries going and coming from France and Spain and also fishing boats passing by. This can all be seen from the top of the Hoe. With breath taking views across Plymouth Sound you'll be amazed by the beautiful view on a warm sunny day. The Hoe is a great place to go as there are many sights to see such as the city's iconic lighthouse, Smeaton's Tower. A visit to the Hoe makes a great day out and can be wallet friendly too!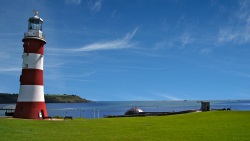 ---
10. National Marine Aquarium. Explore the Fascinating Zones of the UK's Largest Aquarium which features the deepest and largest tank in the UK, holding 2.5million litres of water and containing a life sized walrus biplane inside, which is home to 45 different species. As you dive deeper into the Aquarium, you'll discover that it is home to large nurse sharks, sand tiger sharks and lemon sharks which are fascinating for every child.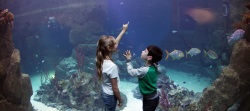 0 Comments