The sun has arrived and so have the Easter Holidays. We know there is a lot going on this weekend, which is why we have pulled together the very best outdoor adventures to enjoy this Easter.
---
Free Events!

Good Friday at the Marina open day!
Fri 14 April, 10am-3pm at Plymouth Yacht Haven, PL9 9XH.
To mark the start of the sailing season Plymouth Yacht Haven are putting on a spectacle for FREE!
At the open day, you will discover everything you need to know about yachts and sailing plus heaps of fun stuff to keep the kids entertained:
- Tours and trips on Classic and sail training boats
- Sports Cars Show
- "Have a go" sailing and watersports activities
- Marine equipment demonstrations
- Winch grinder competition at the Mount Batten Boat House
- Exclusive discounts on new and used boats, engines and marine equipment
- Live music
- Easter egg hunt and children's games
- Marina tours
The Marina has plenty of free parking and is just a short ferry journey from the Barbican. Food and drink is also available for the Bridge bar and restaurant.

The Tavistock Passion, a Community play for Easter Good Friday
14 April 11:00am – 12:00pm Bedford Square, Tavistock PL19OAU
This costumed community play telling the story of the first Easter is a great way to start the festive weekend.
Follow the actors around Tavistock's historic centre in scenes of love, challenge, pain and hope. Includes premiere of brass and choral music from award-winning composer Andrew Wilson. (Parental guidance: shows crucifixion.)
Short pre-performance service at St Eustachius' Parish Church 10:15 am.
Free to watch – Just turn up!
---
Head to the Beach!
Plymouth is surrounded by golden sandy beaches and is recognised for having some of the best in the UK. These three local beaches are perfect for rock pooling, swimming and surfing.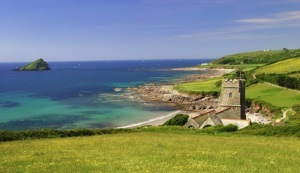 Wembury
Wembury is owned by the National Trust and hosts its own Marine Conservation Centre and guided rock pool rambles.
The beach is an Area of Outstanding Natural Beauty and has everything a beach needs including a Café, parking, Ice cream, rock pools, sand and of course the sea!
For the keen walkers, you can walk right (West) all the way around to the next beach on our list Bovisand. Overall, this a very unusual and interesting beach that the kids will love!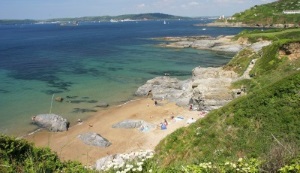 Bovisands
This flat golden sandy beach is an ideal beach for ball games, swimming and snorkelling.
On a good day, which you will find this Easter weekend, you can see across to Plymouth sound.
There are also plenty of walks to enjoy along the beautiful coastline.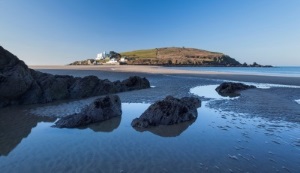 Bigbury on Sea
A popular family beach Bigbury is perfect for windsurfing and kite surfing. Give surfing a try from one of the local surf schools.
Whilst you are at Bigbury you can visit the iconic Burgh Island by sea tractor or walk across the causeway at low tide.
There is a beach shop and cafe close by plus that all important on-site parking. There is also a Venus cafe serving organic and local food.
---
Family Walks and Cycles!
Walk or cycle the Waterfront!
Follow in the footsteps of famous explorers, pioneers and artists and walk the Southwest coast path from Royal William Yard to the Barbican.
You will encounter iconic naval buildings, breath-taking views over the natural harbour of Plymouth Sound and the intriguing characteristics of the former towns and villages that make up this original marine city.
Also on route are lots of Cafés, Smeaton's iconic tower, the Mayflower steps and The Hoe Promenade.
For more info click here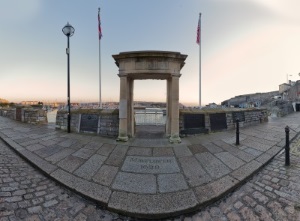 Walk the Mayflower Trail
On September 16th 1620, the Mayflower sailed from Plymouth UK with just 102 passengers and crew on board with what William Bradford called "a prosperous wind."
Plymouth is full of this history, but now you can walk the Mayflower trail. It's like you have been sent back in time.
Whilst on the walk you can learn all about this exciting adventure and visit some of the secret spots in Plymouth you may have never seen before.
For more info click here
0 Comments