Shop4Plymouth's resident blogger Lucy Young @_Oceancityliving browses Plymouth's finest independents to eat, drink and be merry during the festive season.
One of the best things about Christmas is surely all the festive food and drink and the opportunity to eat, drink and be merry pretty much every day for the best part of a month. And yes, there are the supermarket deals and family favourites we all stock up on, but you can't beat quality local produce to add a little something extra to your festive feasting or present buying. Here in the South West we're spoilt for choice with excellent growers, producers and retailers, so why not shop local this Christmas and indulge in some amazing food and drink to treat yourself, impress your guests or give as a consumable gift.
Whether you're looking to stock up on store cupboard staples or want to buy more sustainably this Christmas, Plymouth has some great eco-friendly and ethical retailers where you can shop for all the essentials and the little extras from some fantastic local producers. Zero waste shop Jar has recently moved to new premises on Batter Street and offers an amazing array of refillable dry goods, cleaning products and beauty buys as well as fresh daily bread from Roam and Heyl bakeries, cakes and sweet treats from Cake Whole and V is for Veggies and vegan cheeses from Samphire Brasserie. They also offer a local delivery service including Christmas organic veg boxes from Good Earth Growers in St Mellion, packed full of veggies to last you through the festive season. Jar is also hosting a mini Makers Market on Saturday 18 December with local food, soaps, candles and gifts on offer, plus you can browse the new Batter Street store and stock up on other Christmas essentials.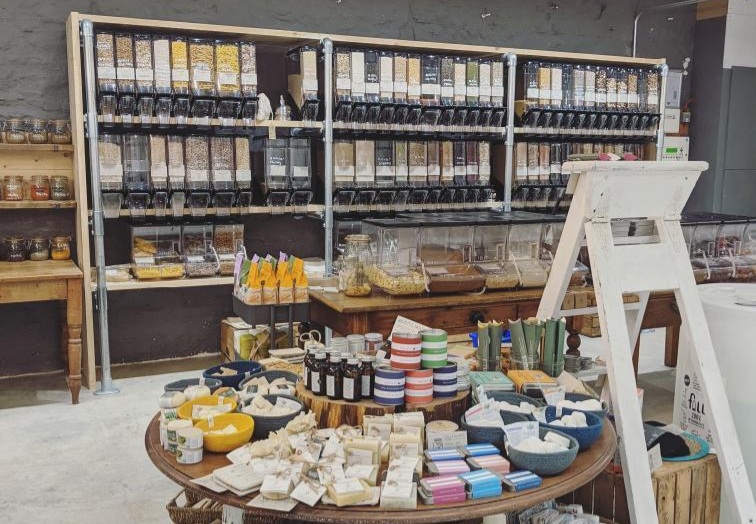 Across the cobbled streets to Bretonside you can also shop for Christmas with a conscience at Farley's Food Cooperative. The members-owned and run grocery store opened in late Summer and has been growing a loyal customer base ever since. Housed on the site where the namesake Rusks were baked from 1887-1915, Farley's Food Coop is ideally placed to sell good, honest, local food to local people once again. Farley's sells fresh fruit and veg as well as daily bread and a range of other local produce and sustainable goods, including loads of refillables and some great gift ideas for Christmas. If you're stuck for original presents this year, you can also buy the gift of membership to Farley's Food Cooperative, where members have a say in how they do business, have the option of offering time and skills to the co-op, plus a discount on products in-store.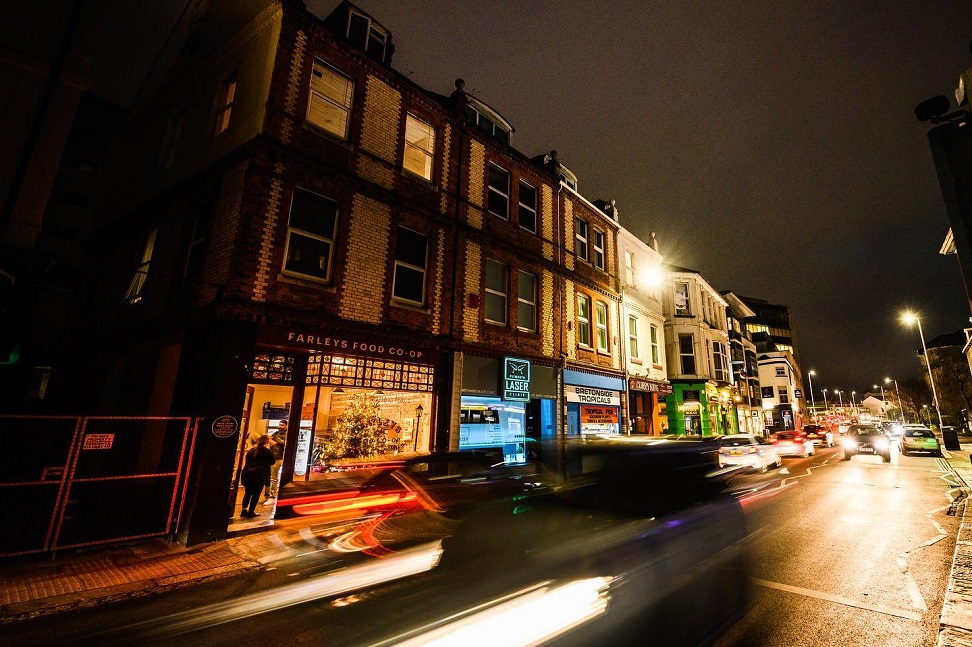 Not forgetting Earthkind, who offer plastic-free shopping and refillables at their new Plymstock Broadway shop plus their mobile grocery van Gertie which makes regular stops around Plymouth and South Devon. Earthkind have some great products and foodie gifts for Christmas too including vegan-friendly Cosy Night In sets of popcorn, marshmallows and hot chocolate or Christmas Cookie or Festive Flapjack bottles that have all the dry ingredients you need to cook up a Christmas storm.
Now you've got your groceries sorted, how about some delicious festive baked goods to celebrate the season. Vegan bakery Heyl stocks its delicious signature sourdough loaves at a variety of shops, pop-ups and markets across the city, including for Friday collection at Ocean Studios in the Royal William Yard and on Wednesday 22 December for a final Christmas collection. Their Christmas bakes include apple and pear mince pies, white chocolate and cranberry cookies and a stunning chestnut, cranberry and hazelnut crown, which I can confirm is absolutely delicious.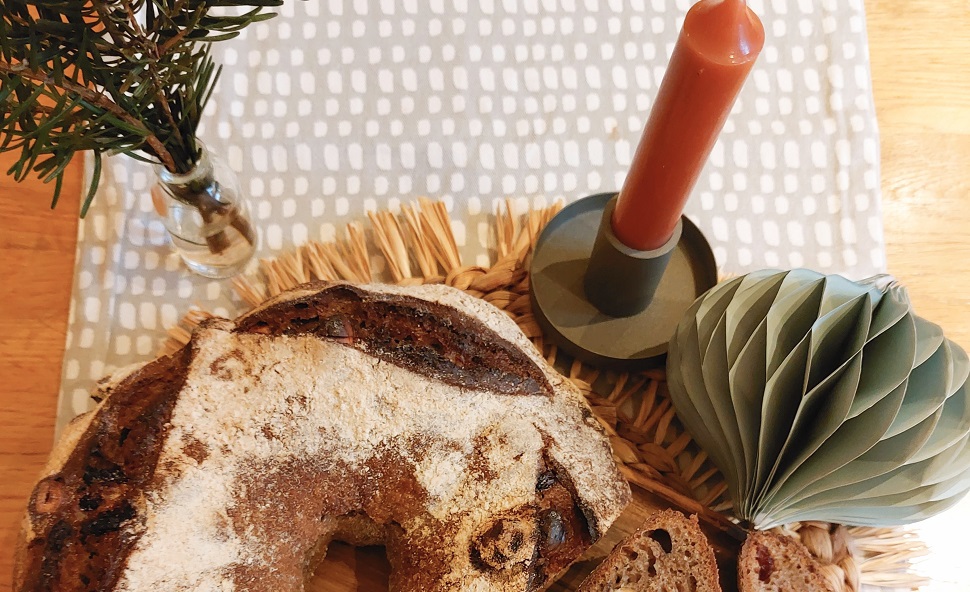 Meanwhile, the Barbican's Jacka Bakery is open until Thursday 23 with its usual yummy selection of breads and bakes, pasties and pies and Christmassy cakes and brownies. Jacka also has a fantastic choice of deli goods including Westcountry cheeses, meats, olives and chocolates to make your buffet go with a bang.
Recent Taste of the West Gold award winners Just Like Mumma's have some fabulous Christmas goodies alongside their regular bestsellers including luxury mince pies, Christmas puddings, festive Bakewell tart and mulled wine brownies as well as marshmallow or shortbread Christmas tree stacks, all for pre-order to collect on Thursday 23 December from their Faraday Mill Bakehouse. Who needs to channel their inner Mary Berry when there are bakes this good to buy locally?
Sticking with the sweet treats, is there anything more enjoyable than tucking into chocolate in front of a Christmas film? But not just a run-of-the-mill selection box, oh no, how about artisan, award-winning locally-made chocolate in a variety of Christmassy shapes and flavours? Domeafavour Chocolate at the Royal William Yard has a mouth-watering array of Christmas confections which make the perfect gifts or heck, just to have in the house and treat yourself to a little luxury over the holidays. From Christmas cones, lollipops and hot chocolate bombs to boxes of hand-picked favourites, Santa boot shapes and choccy shot glasses, chief chocolatier Nick has got you covered for the ultimate festive chocolate fix.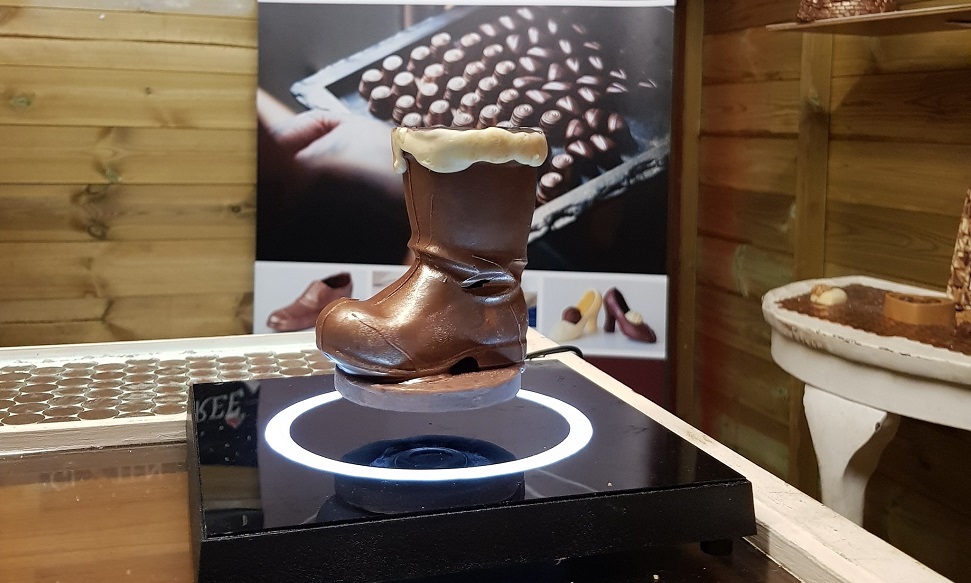 And last but not least, how about some seasonal cheer from the city's local producers and suppliers of wine, beer and spirits. If your festive tipple is a decent locally brewed beer, or you know just the person who would appreciate some awesome ales, then look no further than the Steel Brew Company. The Royal William Yard-based brewery has a variety of gift sets to buy on their website or in their new taproom in the Mills Bakery building. You can go for a selection of their best-selling bottled beers or pair it with some quality rum from the Devon Rum Company, delicious wines from Yard neighbours Le Vignoble, tasty snacks from The Drinks Bakery or even add in some Steel Brew branded merchandise including hats, t-shirts or glasses. Other local brewers also have Christmas cases or special gifts aplenty at Mutley Plain's Bulletproof Brew, Peverell's Roam Brewing Company or specialist beer shop Vessel on Exeter Street. If mistletoe and wine is more your kind of thing, then Le Vignoble also has their own festive hampers and box selections, some including continental meats and cheeses, to see your glass topped up through the festive season.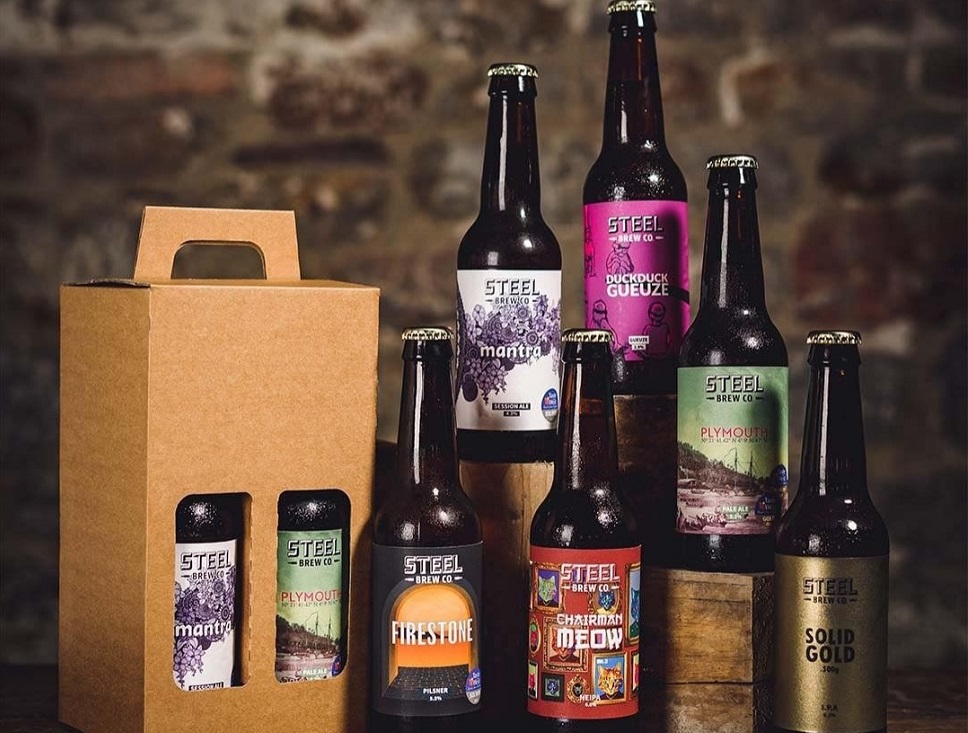 If you prefer to get into the Christmas spirit (s) then Plymouth has some great locally made bottles of the strong stuff to warm your cockles on a cold winter's night. Alongside its award-winning dry gin, Barbican Botanics has recently launched a new Tropical Gin that's bursting with mango, passion fruit and pineapple flavours as well as its very own new super smooth Spiced Rum that is 100% fermented and distilled in the South West. Take it from me, this rum is like Christmas in glass with its fig, orange and citrus flavours and can be enjoyed straight over ice or with fiery ginger beer or a good cola (holidays are coming, after all). And if you're still looking for Christmas gifts or want a well-stocked home bar then take a look at Barbican Botanics online sister company, Tipple Hamper Co. which has over 500 spirits, wines, beers and snacks to choose from for nationwide delivery.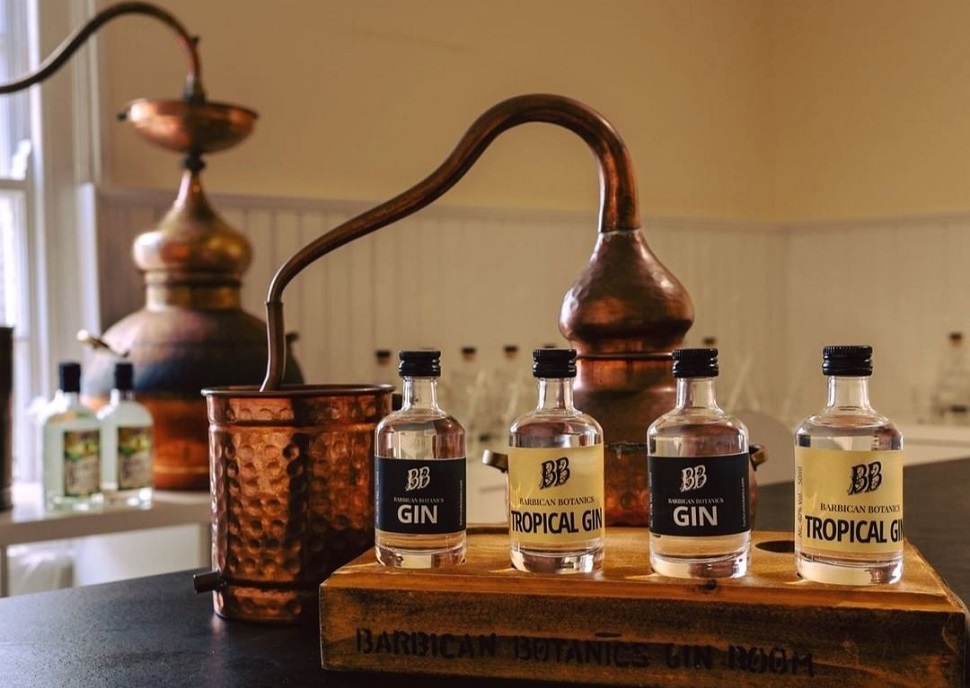 Meanwhile, Sutton Harbour's Honky Tonk Wine Library has a huge selection of amazing wines, spirits and hampers available for Christmas, including its recently launched Honky Tonk Plantation Rum. The premium-blended spiced rum, inspired from heritage plantation flavours, has hints of toasted coconut and a smoky, oaky heat, topped off with a sweet caramel and vanilla finish that sounds perfect for sipping by the fire on Christmas Eve.
And not forgetting the original Janner gin (that will always have a place on my cocktail trolley and in my dear old dad's drinks cupboard), Plymouth Gin has been distilled in the Barbican's Black Friars Distillery on Southside Street since 1793 and you can still pop in to buy a bottle from source, try its perfectly seasonal Sloe Gin or upgrade to Navy Strength…go on, it is Christmas.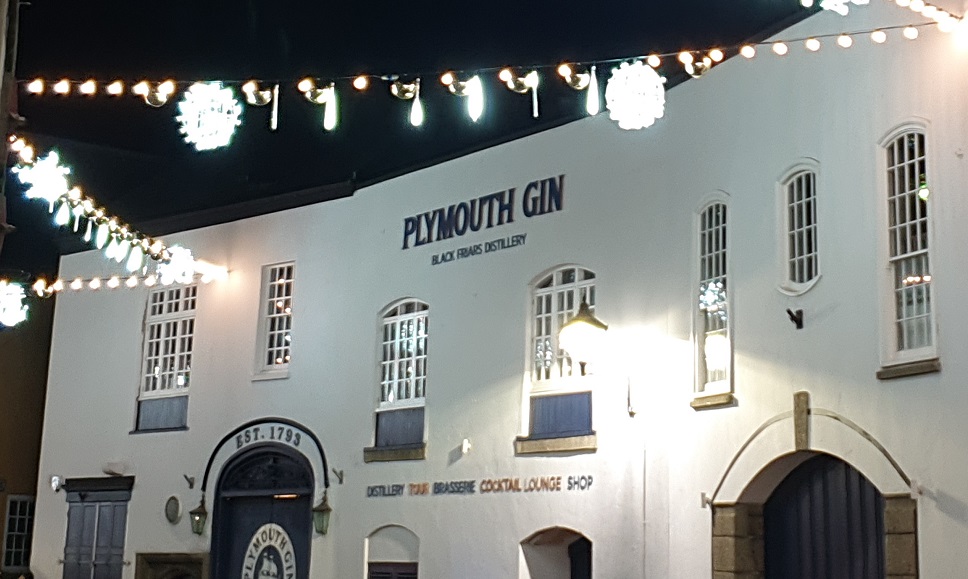 Don't forget too that there are plenty of stalls selling local produce, food and drinks at Plymouth's Christmas Market, open in the piazza until Sunday 19 December or why not take in the last Good Food and Craft Market inside the Melville Building at the Royal William Yard, also on Sunday 19, for lots more good eats, foodie treats and festive tipples to get in the Christmas mood and tick off those final things on your list. Cheers!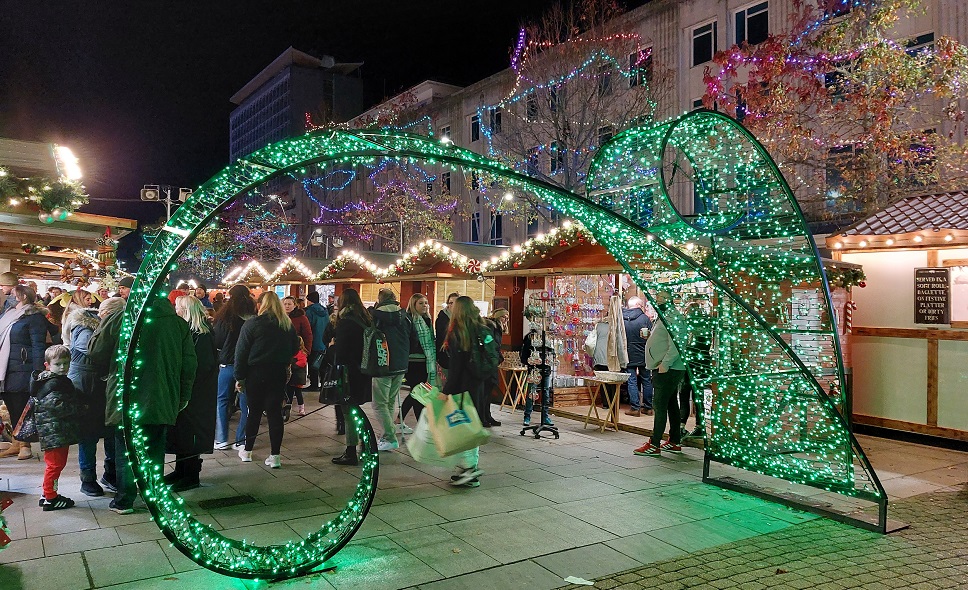 Have a very Merry Christmas, happy shopping and see you in the New Year!
0 Comments