We're finally into July, and while we expect warm weather and sunshine, unfortunately we all know how temperamental England can be! So with that being said, we've pulled together a mix of things you can do indoors, or outdoors if you don't mind getting wet!
Make the most of your trip to Royal Willam Yard
The Good Food & Craft Market returns to Royal William Yard on Sunday, bringing a delightful mix of the South West's top crafted wares and the region's finest food and drink. While you're there you can also catch Wimbledon playing on the big screen on the green.
Have a paddle
South West SUP will be hosting The Drake's Island Paddle on Sunday, in aid of The Chestnut Appeal for Men's Health. The Drakes Island Paddle is a perfect introduction to SUP racing, involving a lap of the island from SWSUP at Firestone Arch, with a course distance of just over 3km.
Explore Plymouth's historical nightlife
Check out The Box's large-scale restrospective exhibition 'because the night belongs to us', examining Plymouth's nightlife and culture through voices of those who've experienced it. The exhibition will be open until 4 September, open Tuesdays to Sundays from 10am to 5pm.
Enjoy burgers, beers and really good times!
One of Plymouth's newest eateries, head to Hub Box in Royal William Yard for award-winning burgers, hand-cut fries and of course collaborations with local breweries. Prime cut or plant-based, Hub Box is the perfect place for you to meet and eat.
Name a Plymouth street
Head to the city centre this weekend for 'The Desire Paths', where a a chalk map of Plymouth will be drawn on the piazza, and you can get involved and name the streets after your hope or dream for the future!
What else is going on?
Don't miss the Queen's Baton Relay as it passes through Plymouth on Monday 4 July, carried by inspirational local people!
Plymouth will officially welcome the Baton as it crosses the Plymouth Sound National Marine Park from Mount Batten by boat. It will leave at 9am and travel on Plymouth Boat Trips' e-Voyager, the UK's first seagoing electric ferry, which offers a greener mode of transport across the water and the first zero carbon leg of the route. It will travel past Pier Masters House, the historic emigration depot, before arriving on shore at the Barbican Landing Stage and being carried to the Mayflower Steps. It will then travel past the Commonwealth Memorial on Plymouth Hoe and down Armada Way before finishing at The Box.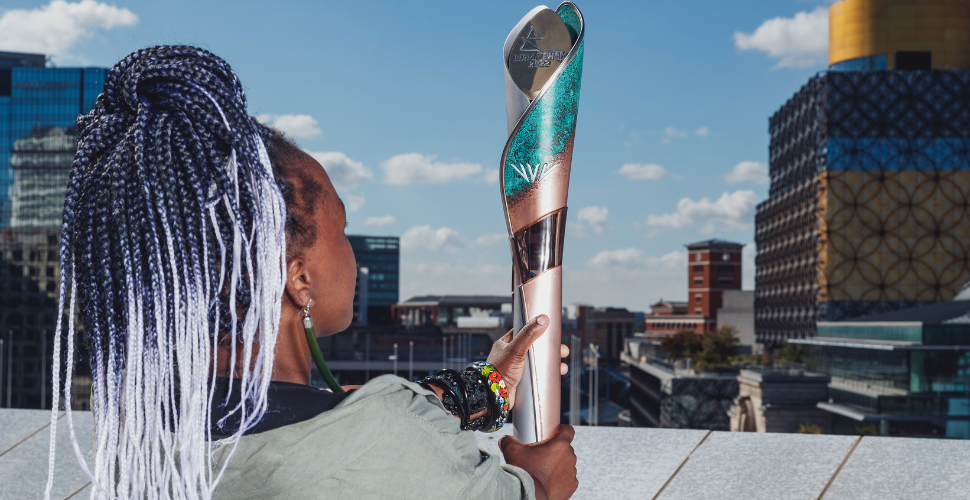 0 Comments