Cycling Route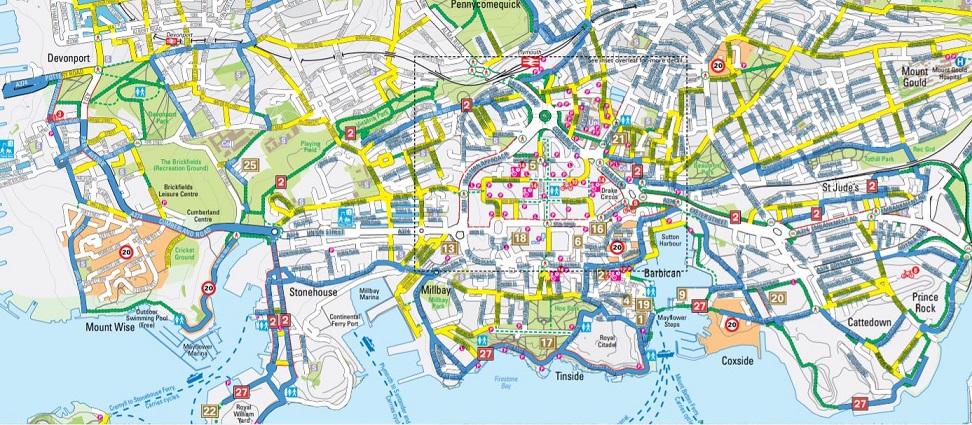 Plymouth's Waterfront
Plymouth has great connections with other Napoleonic cities in Europe particularly our closest neighbour Pontivy in France.
Plymouth's waterfront boasts some fantastic sights as you cycle from Sutton Harbour and the Barbican along the easy route to Plymouth Hoe then onto Millbay and Stonehouse before arriving at Royal William Yard – a former Grade 1 Royal Naval yard.
For further details click here
See the Plymouth cycling and walking map
Euro Velodyssey
Plymouth is part of the Euro Velodyssey cycling route which is a 1200 km cycling route along the Atlantic Coast, it is an invigorating cycling journey through landscapes of unspoilt beauty. Plymouth's part of this cycling route covers Route 27 of the National Cycle Network.
For the further details click here