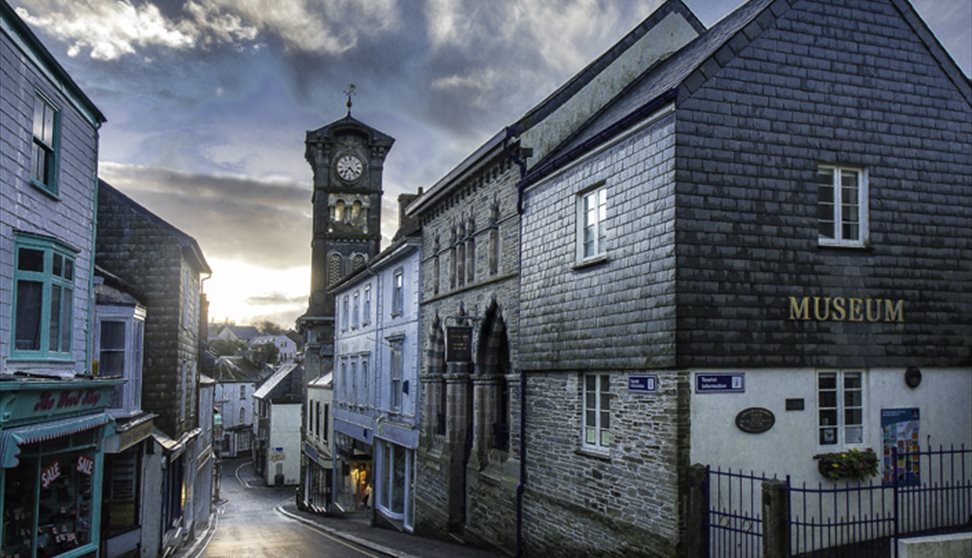 About us
Curiously Cornish, with a strong, vibrant community, Liskeard still retains much of its true identity today. Originally a stannary and market town, the narrow streets are home to a high number of small independent shops, some of which still have their original Victorian shop fronts and interiors. Many of the handsome town centre buildings were built from the prosperity of the 19th century mining boom and can be seen by following the towns Heritage Trail or the Henry Rice Trail – one of Liskeard's prominent architects, who designed more than 100 buildings in the town.

The Liskeard & District Museum displays a fantastic history of the town and Stuart House, who's most illustrious visitor was King Charles 1 during the Civil War is now a charming community and arts centre.

Liskeard enjoys an enviable position 'betwixt Moor and Sea' and lying just a few miles north of the town is the Caradon mining district, now a UNESCO World Heritage Site. Centred around the village of Minions the area offers wonderful moorland views in all directions, punctuated by the remains of iconic Cornish Engine Houses.

The Looe Valley Line, one of the most picturesque branch lines in England runs from Liskeard throughout the year. The line follows the leafy contours of the East Looe River, making for a peaceful journey to the bustling harbour town of Looe.