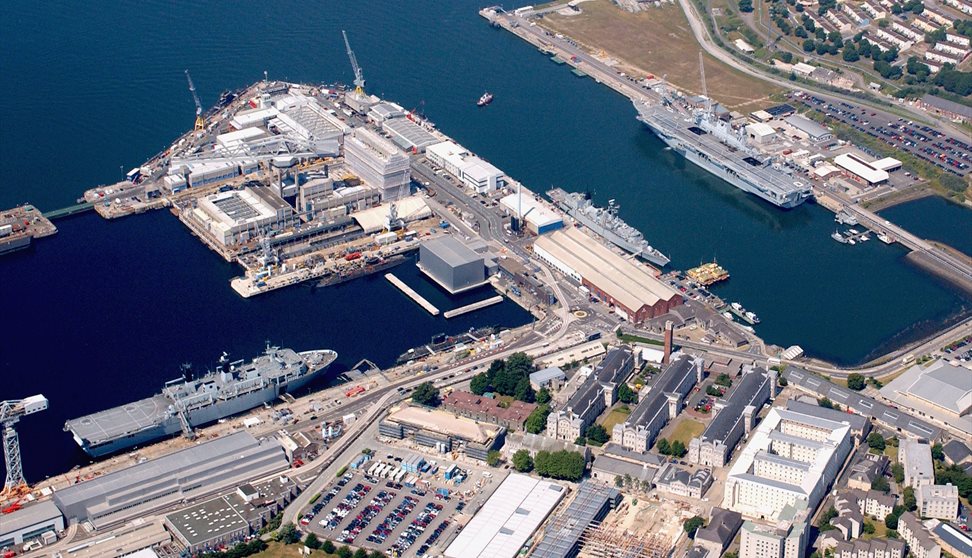 About us
For over six centuries the name of Plymouth has been synonymous with the history of the Royal Navy. The city's present Navy Base at Devonport (dating from the 1690's) is still the largest in Europe. It is a base not only for British surface warships and nuclear submarines, but also NATO vessels – including periodic visits by United States Navy warships. Alongside is the massive Royal Dockyard, privatised and now successfully operated by Babcock Marine Engineering.

Although not open to the public, impressive views over these complexes may seen from either end, at two high points. One of these is at Park Avenue, Devonport and the other being from either Savage or Poole Roads at Barne Barton, St. Budeaux. Alternatively, all may be viewed at river level by taking a crossing on the Torpoint Ferries, or a pleasure boat trip from Sutton Harbour.

However, the excellent Navy Base Heritage Centre is periodically open at various advertised times during the year, or by appointment for groups, and offers a wealth of exhibits.