Cirque Du Soleil comes to Plymouth through the wonder of Virtual Reality
4th November 2019
Categories: Latest News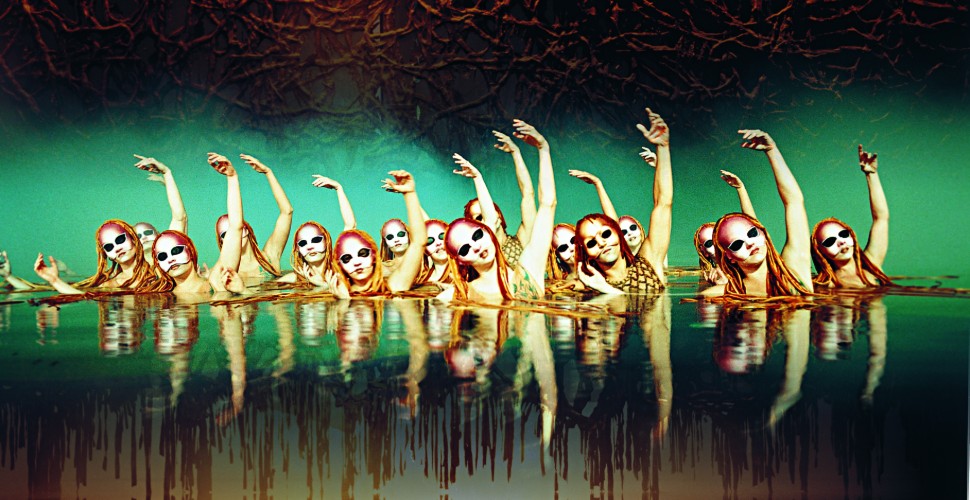 Performances by world-famous circus troupe Cirque Du Soleil can now be experienced in virtual reality (VR) at the Immersive Media Gallery, Roland Levinsky Building, University of Plymouth on 29 November to 1 December and 6 to 8 December 2019.
Presented by VR exhibition leaders Limina Immersive, each Cirque Du Soleil in Virtual Reality show can be experienced collectively by 18 audience members at a time and presented in a shared, relaxed, seated environment.
Lasting for approximately 1 hour, shows are guided by a VR host and consist of 3 different Cirque Du Soleil VR experiences created by award-winning VR production company Felix and Paul.
Suitable for all ages from 13+, the show is designed to be an entertaining experience, perfect for a day or night out with friends or family.
VR show content includes:
DREAMS OF "O"
Dreams of "O" captures a surreal and amphibious tableau of whimsical characters, taking audiences on a journey up in the air with divers and underwater for aquatic sequences.
KÀ THE BATTLE WITHIN
KÀ encapsulates adventure, heroism and martial arts. Two rival clans from an ancient and mythical world confront one another in a furious clash of acrobatics and combat. The fabric of reality is transcended, as the physical world is broken into horizontal and vertical choreographies.
THROUGH THE MASKS OF LUZIA
Freely inspired by Mexico and choreographed by world-leading acrobatic choreographers Silvia Gertrúdix González and Edesia Moreno Barata, Through the Masks of Luzia is a poetic and acrobatic ode to the rich culture of a country, featuring puppetry, contortionists and masks.
Limina's CEO Catherine Allen says, "There is so much incredible, breathtaking, creative and cultural virtual reality out there. It is an art form in its own right. The trouble for audiences is that this new medium is very hard to see at home unless you have your own virtual reality headset and know what to look for. Limina bridge this gap by curating selections of amazing VR experiences for people to see together, much like going to the cinema, the theatre or a concert. We want to offer our audiences a fantastic and thoughtful addition to their day or night out."
For tickets and more information visit www.liminaimmersive.com/cirque-du-soleil-tour/. Tickets are £18 or £16 for concessions and £15 for University of Plymouth Students.
The VR shows will be held in the Immersive Media Gallery, Roland Levinsky Building, University of Plymouth, PL4 8AA.