Year to go until Mayflower 400 commemoration in Plymouth
16th September 2019
Categories: Latest News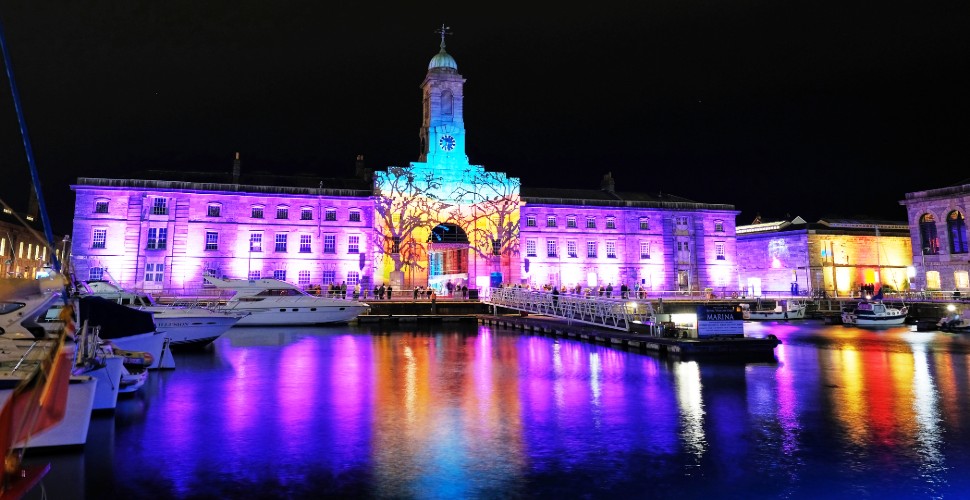 There are just 12 months to go until 16 September 2020, which marks 400 years since the Mayflower, its passengers and crew set sail on their historic voyage from Plymouth to America in search of a new life and opportunities.
Mayflower 400 involves a year-long national and international commemorative programme with more than 100 events around Plymouth that will mark the city's part in this historic moment.
Mayflower Week in September 2020 includes a major public commemoration ceremony, telling the Mayflower story in a new way, that will take place a year today on Plymouth Hoe. Involving 1,000 local people and the Band of HM Royal Marines, it will include representatives from the four nations directly involved in the Mayflower story – the USA, UK, Netherlands and Wampanoag.
The commemorative year launches this November with Illuminate 2019 – a spectacular light-based festival in Plymouth from 28 November to 1 December 2019. With projections, light installations, live performances and interactive opportunities there will be something for everyone to enjoy as the waterfront is lit up.
The 12 month programme in Plymouth will also include wide ranging events from large-scale public art installations, cultural exhibitions and live shows to community dance performances, theatre, creative works and community sports programmes.
Adrian Vinken, Chair of Mayflower 400 said: "Mayflower 400 is a once in a lifetime opportunity for Plymouth to show off its credentials as a city of history and culture and we're looking forward to welcoming people from across the world to share a very special year of commemorative events and celebrations. This has only been possible thanks to twenty communities on both sides of the Atlantic working enthusiastically together for the last 5 years with the support of Plymouth City Council, Arts Council England, the Heritage Lottery Fund and national government. It promises to be a truly memorable year for Plymothians."
Signature events include:
Illuminate will mark the start on 28 November to 1 December 2019.
The Box – Opening Spring 2020
Plymouth's flagship cultural visitor attraction, whose opening programme includes the national commemorative exhibition, 'Mayflower 400: Legend & Legacy'
This Land - 15 - 21 June 2020
Community led theatre production involving people on both sides of the Atlantic and folk-musician Seth Lakeman, exploring the Mayflower story at Theatre Royal Plymouth.
Settlement - 6 July – 2 August 2020
Creative event in Central Park by The Concious Sisters and Cannupa Hanska. Native American artists will both present and live in a radical large-scale installation of public art in Central Park for the summer of 2020 in a groundbreaking project linking communities across the globe
Mayflower Week 14 - 20 September 2020
This memorable week of activities will see daily fly pasts, a visit from the Matthew (a replica 15th century tall ship) and a number of unmissable events, all of which will be free to attend.
The week will include the Mayflower Ceremony on 16 September and the following events:
International Field Gun Competion, 14 September: This traditional competition will have its own special event on Plymouth Hoe, with junior and senior teams competing for the prestigious title
The Royal Marines Rehabilitation Triathlon, 17 September: Traditionally held in Lympstone but transferred to Plymouth for this extra special year, injured serving and former tri-service men and women will compete with a swim at Tinside, cycle ride and static row on Plymouth Hoe promenade.
Mayflower Muster, 19 to 20 September: Expect an exciting two-day festival celebrating our military heritage in partnership with the UK, US and Dutch Armed Forces, including live displays, interactive demonstrations and a host of fun activities for families.
Illuminate 2020 – November
A nationally linked light festival involving the towns and cities of the Mayflower pilgrims and their journey.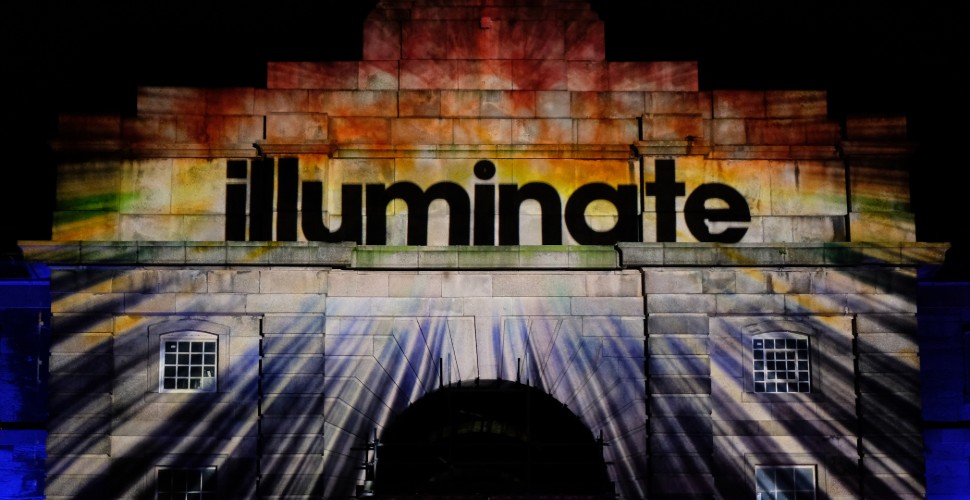 Plymouth will also see a large number of community based cultural and sports events involving local artists and teams including:
Mayflower Sports Week - 21 – 29 March 2020
In association with Plymouth Argyle, Plymouth Albion and Plymouth Raiders, a fantastic programme of sporting fixtures, activities and Mayflower Sports Week games for all the family.
Mayflower 400 Community Sparks – 2019 – 2020
Community workshops, events, music, theatre, dance and storytelling throughout the year.
Find out more about the events and how you can get involved on the Mayflower 400 website.
---
Images: Illuminate 2018, credit One Plymouth