Support act for Tom Jones' Plymouth gig announced
14th May 2021
Categories: Latest News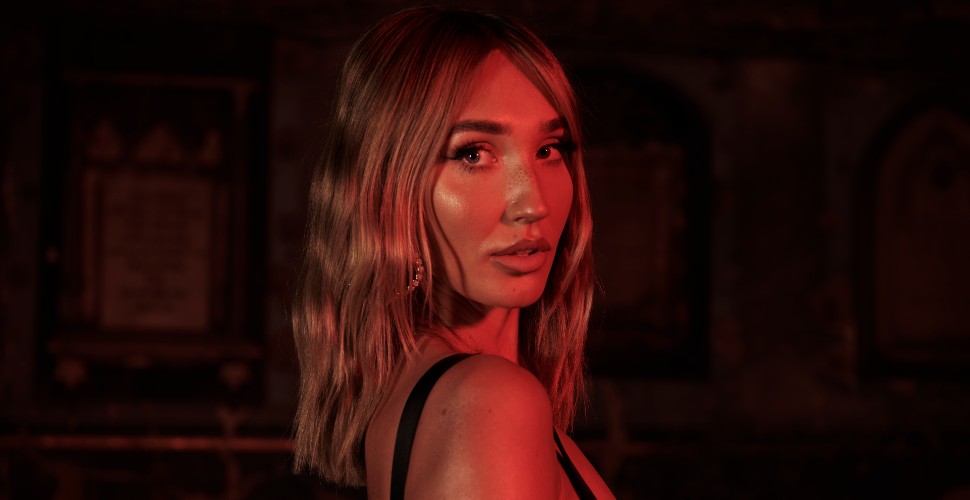 Megan McKenna has today confirmed she will be joining Tom Jones as a guest at his concert in Central Park, Plymouth on Saturday 18 September 2021.
The singer, songwriter first came to prominence as a television personality. Yet it wasn't until 2017's 'There's Something About Megan' that we really explored the person behind the public persona. The show saw Megan travel to Nashville to experience the country music scene that she'd always loved and introduced her talents as a musician for the first time.
The show's success resulted in her debut country album 'Story Of Me' being released in 2018, with 2 singles hitting number one in on iTunes, knocking Taylor Swift and Pink off the top of the chart. The following year, Megan won 'The X Factor: Celebrity', her performances firing her into the iTunes Top 5 during every week of the competition.
Megan began 2020 with writing trips to LA & Nashville, and then spent the rest of the year making the most of a bad situation, by dedicating much of her time during the pandemic to song writing with huge hitmakers including Toby Gad (John Legend, Beyonce), Mozella (Miley Cyrus, Ellie Goulding, Kelly Clarkson) & Amy Wadge (Ed Sheeran, Camilla Cabello). The result is a collection of material which will elevate her career to new heights as 2021 unfolds.
Megan McKenna said "I'm so happy to confirm that I will be appearing as a guest on Sir Tom Jones' summer shows. He's a true legend and it will be a privilege to share the same stage. With the year we have all had, I can't begin to tell you how excited I am to get back on stage and perform in front of a live audience."
Liz Doogan-Hobbs MBE, CEO of LHG Events, promoter of the summer concerts said, "We are delighted to confirm that Megan McKenna will be joining Sir Tom Jones on our shows this summer. Megan is an incredible talent, with such a distinctive voice and a huge future ahead of her. We're looking forward to some memorable evenings across the country".
Tickets to see Tom Jones perform with Megan McKenna this summer are on sale now priced from £39.50 + booking fee.