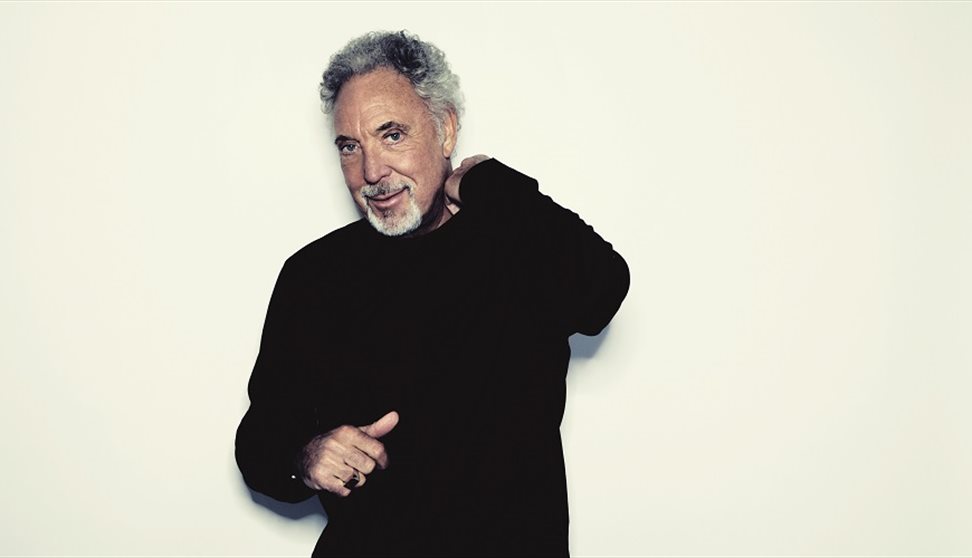 About us
Global superstar Tom Jones is set to perform at Central Park on Saturday 18 September 2021 in what promises to be an unforgettable evening of entertainment and a return to Devon much to the delight of his fans.
Tom Jones' 50+ year career has remarkably gone from strength to strength. Along with sustaining his popularity as a live performer and recording artist for five decades, he garnered at the age of 75, the best reviews of his career for his most recent albums Long Lost Suitcase, Spirit In The Room and Praise & Blame.
Tom is indeed a living legend, one of the few musical artists whose profession began at the dawn of modern popular music who continues to have a vital recording and performing career to this day. His irresistible show traverses' musical eras and genres, cuts across class divides and appeals to young and old, male and female, mainstream and cutting edge. Sir Tom has always been about the power of the song, the power of the voice.
With numerous tours the world over under his belt coupled with a legion of fans, his extraordinary career was recognised in 2006 through his knighthood from Her Majesty the Queen and a string of prestigious music awards, including BRIT Awards for Best Male and Outstanding Contribution to Music, a Silver Clef Award for Lifetime Achievement, the Hitmaker Award from the [US] Songwriters Hall of Fame, GQ Man Of The Year, and the prestigious [UK] Music Industry Trust Award.
Tom is also a popular TV figure, currently reprising his role as a coach on ITV's The Voice, having returned after his huge success as the mentor for 2018's winner Ruti Olajugbagbe, previously also mentoring Into the Ark who reached the final in 2017, and a successful season in 2019.
The concert at Central Park onSaturday 18 September 2021 will feature a collection of Tom's most popular hits across the decades, including his latest albums.
Book Tickets
TripAdvisor