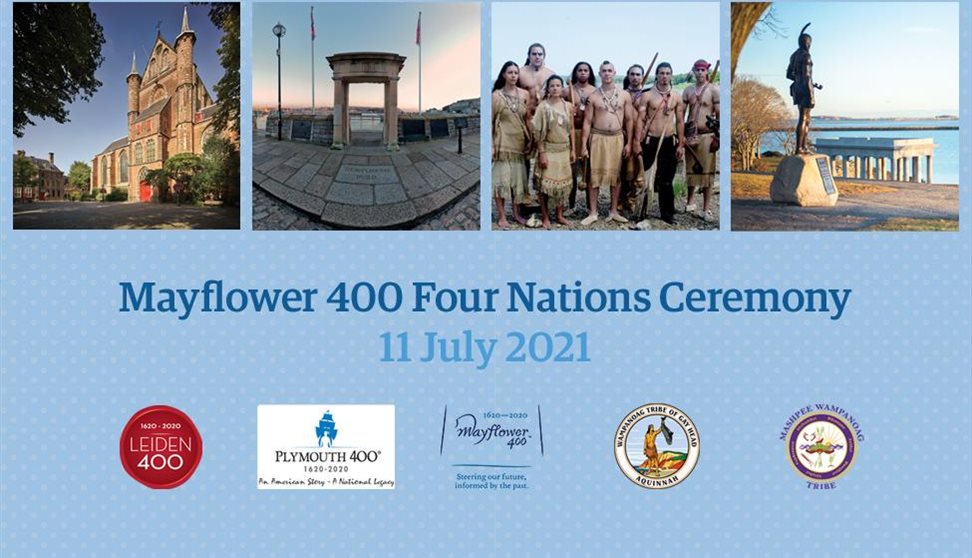 About us
The Four Nations Ceremony is the UK's flagship Mayflower 400 event, and marks the closure of the international Mayflower commemorations. This epic theatrical production with live music, song, drama and film will tell the Mayflower story from all angles, including direct from the Native American Wampanoag tribe.
At the heart of the event will be a gigantic choir of 1,000 voices accompanied by the full concert orchestra of HM Royal Marines Band, Plymouth. Visiting Royals and dignitaries will also be taking part, reflecting on what that historical voyage means to our world today.
This will be the biggest and most internationally significant production Plymouth has ever seen. Get immersed in the storytelling, moved by the music, and engrossed in the film. Be part of history.
The Four Nations Ceremony will be preceded by a range of performances and live events throughout the day.
Full details to be announced soon.
Book Tickets
TripAdvisor