There's a whole host of fantastic theatre productions on offer in Plymouth during March, so there's sure to be something to tempt you! Whether you fancy a feel good musical, dramatic dance or a laugh-out-loud comedy, there's plenty to choose from. Read on for our preview of what's taking to the stage this month…
Theatre Royal Plymouth
Glengarry Glen Ross – 25 February to 2 March
This darkly funny play comes to Plymouth after a sell out West End run. . Set in an office of cutthroat Chicago salesmen, four increasingly desperate employees will do anything, legal or otherwise, to sell the most real estate. Suitable for age 13+.
Dracula: The Bloody Truth – 3 March
Hilarious comedy troupe Le Navet Bete present a side-splittingly funny theatrical production surrounding the true events of Dracula. With four actors playing over forty characters, you're sure to die laughing!
Birmingham Royal Ballet's Beauty and the Beast – 6 to 9 March
A glorious retelling of the fairy tale, witness transformations and wild waltzes from Birmingham Royal Ballet, with live music from the Royal Ballet Sinfonia.
Birmingham Royal Ballet's First Steps: Beauty and the Beast – 8 March
This interactive show has been specially adapted for children aged 3+ and features ballet excerpts from Beauty & the Beast interspersed with scenes in which a storyteller introduces the children to the music and the leading characters. It's the perfect introduction to ballet!
God of Chaos – 7 to 23 March
This outrageously funny and provocative new play is all about the world of online censorship, following the lives of Stan and Rosa who go to work every day as 'moderators' for a social media company. Read our interview with writer Phil Porter here to find out more!
Club Tropicana – 11 to 16 March
Take a trip back to the electric 80s and embark on a summer of love and smash-hit classics with a star cast led by X Factor winner Joe McElderry. The soundtrack features some of the most iconic, chart-topping acts from the 80s, including Culture Club, a-ha and Cyndi Lauper.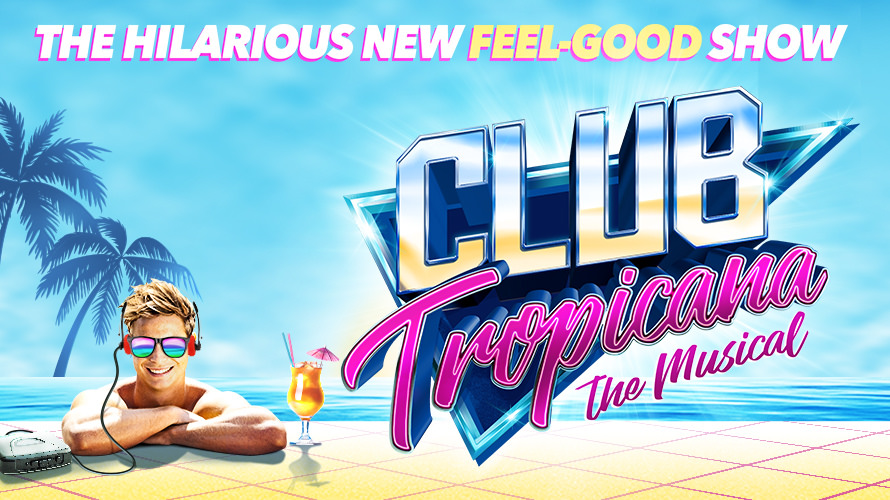 Rough Crossing – 18 to 23 March
This hilariously brilliant play tells the story of two famous but desperate playwrights, stuck on an Ocean liner headed for New York, feverishly trying to rehearse their latest show before reaching land, and opening night.
Loopstation – 27 to 29 March
Nine performers build a world on a revolving stage, where today is always a bit like yesterday, but not necessarily like tomorrow. This large-scale performance with live music explores some of the familiar patterns that shape our lives and our daily routines.
Plymouth Athenaeum
Legally Blonde the Musical – 27 February to 2 March
Plymkids Theatre Company take to the stage with this musical based on the smash hit motion picture. It's a fabulously fun journey of self-empowerment and expanding horizons.
Barbican Theatre
John Peel's Shed / Circled in the Radio Times – 8 March
Writer and theatre maker John Osborne returns to Plymouth with a double bill of two unique storytelling shows. John Peel's Shed is an ode to radio, featuring a selection of records previously owned by the late John Peel. Circled in the Radio Times is a new storytelling show about finding a pile of old copies of the Radio Times and piecing together someone's life by the programmes they had circled.
Stiltskin at Soapbox Children's Theatre
The Mermaid's Magical Purse – 14 to 30 March
The Mermaid has lost her magical purse on board the Pirate ship in this story which features mermaids, pirates and unicorns! Told using inventive sets, puppets and costumes, it's a perfect treat for families with children aged 2 to 8 years.
Devonport Playhouse
Funny Girl – 13 to 16 March
Sounds Musical Theatre Company present 'Funny Girl', a musical telling the joyous, amusing and sometimes poignant story of Fanny Brice's rise from Brooklyn Music Hall to the glittering stage of Broadway in the Ziegfeld Follies.
Evita – 27 to 30 March
Plymouth Gilbert & Sullivan Fellowship present the much-loved musical, written by Andrew Lloyd Webber and Tim Rice.
0 Comments