by Helen Copson of ...
The summer holidays are upon us, so how are we going to keep our children entertained in Plymouth for SIX WHOLE WEEKS?
I'll tell you how – you're going to have a little look through this mahoosive list of ideas, and get planning!
Okay, so it might not be that 'little' but there are bloody LOADS of ideas on here to keep every member of the family happy. I hope.
Some are free (yay!), some are not. Some you can turn up to, some you need to book. So check out the details and have loads of fun!
---
National Trust Properties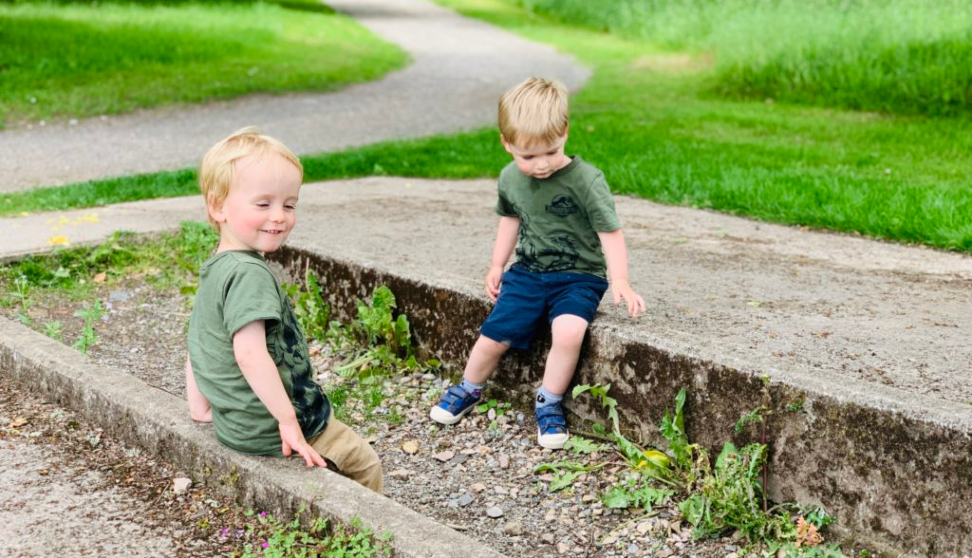 If you've spent any time looking at my social media accounts, you'll know I basically live at National Trust properties. (Mainly because I find them the easiest of places to not lose my twins). So I'll probably see you out and about at any of the following local NT places.
Saltram – There is a Garden Sensory Trail from July 4 to July 24, a Big Butterfly Count from July 19 to August 11, or try one of three trails in Saltram's Summer Grand Tour from July 25 to September 8.
Buckland Abbey – A chance to see the National Portrait Gallery's portrait of Sir Francis Drake at his former home from July 4 to September 23, summer of adventures, crafts, discoveries, trails and outdoor Tudor games for all the family from July 27 to September 1. There's also chance to make your very own pine cone snowy owl, or join in outdoor adventures with the Abbey's ranger for the day on selected dates throughout the summer.
Cotehele – There's a Very Important Pollinators trail on from July 4 to 20, the Butterfly Count from July 19 to August 11, and Butterfly Walks with Cotehele's ranger take place weekly throughout the summer.
Antony House – The trust's Summer of Fun will include activities, trails and games to suit all tastes such as den building, raft building and foraging materials to create fantastical beasts on selected dates through the holidays.
Lanhydrock – Family trails, activities and cycle routes through the woods will keep families happy this summer at Lanhydrock near Bodmin.
Killerton – If you've not been to Killerton near Exeter, you really should. My boys love it there, and this summer, as well as all the usual family stuff, Killerton is playing host to a Garden Theatre. Children will love Gangsta Granny on Saturday August 10. Take a picnic and a chair and join Heartbreak productions and Ben who is just about to find out his Granny's biggest secret.
---
Plymouth's Big Hitters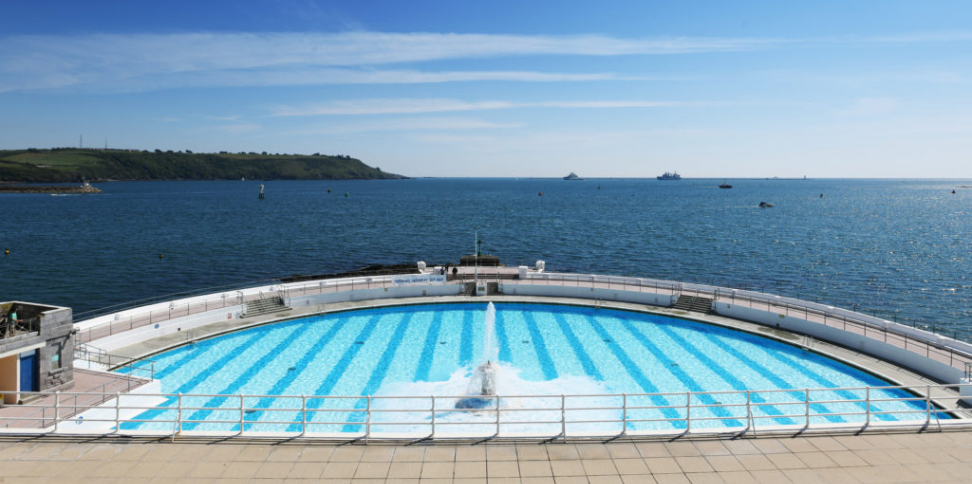 Picture by The Plymouth Herald
Tinside and Mount Wise Pools – if we're lucky with the weather and you need cooling down, why not head to either Plymouth's Tinside Lido or Mount Wise swimming pools. Tinside has a shallow end perfect for kids, and Mount Wise has three pools – a 25m main pool, a fun pool with fountains, stepping stones, a whirlpool and a bubble pool, and there's a small pool for children to paddle in. Both are filled with salt water so they'd definitely be refreshing on a summer's day, and are also both perfect spots for soaking up the sun. Oh hang on, you have children. That doesn't happen anymore…
National Marine Aquarium – known as a go-to on a rainy day, the NMA is always a great day out. This summer they have a new 'Sea-cret Garden' to enjoy the outdoors, and will celebrating all things enormous in their Ocean Giants: Past and Present event throughout the holidays. On August 16, there will be a chance for children to sleep with the sharks at their regular exciting sleepover event, and on every Saturday in August, you can join the NMA's team of marine biologists and ocean conservationists on a boat trip to explore the history and nature of Plymouth Sound.
The Hoe – You can't spend six whole weeks with children in Plymouth and not go to The Hoe, can you? Head up Smeaton's Tower, ride bikes on the promenade, enjoy a game of pitch and putt, have a picnic on the grass, take a tour of the Royal Citadel or a dip in Tinside Lido. What's not to love about Plymouth's best-loved spot?
The Barbican – If you're on The Hoe, why not head down to the Barbican too? Hop on a boat trip (seriously, you can't avoid doing the Dockyard and Warships one ANYLONGER!), nip across to the National Marine Aquarium, paint your own pottery at Clay Art, or if your kids are old enough teach them a bit of history at the Mayflower Steps, Mayflower Museum, Elizabethan House or Mechant's House. Or do what I would do and just buy ice cream!
Sutton Harbour – If you're on the Barbican or at the Aquarium, take a stroll around Plymouth's beautiful Sutton Harbour. My boys love looking at the boats (and swans) in the marina, and lunch out at Rockfish, Boston Tea Party or The Stable is always a winner. (Note to self: trying the flight of cider in The Stable is WAY more enjoyable without kids around though). Oh and word on the street is that there are no less than SIX Elmers hiding around Sutton Harbour!
Royal William Yard – The RWY is a must for a day out in the holidays, especially on a sunny day. (I used to live there so I'm kind of biased though). Kids will love the Squiggly Wiggly Giant Squid who is back from the deep for the summer and is providing great fun for youngsters on the lawn. The interactive acoustic art installation was a big hit last year so is back for more. Children can also take part in a trail around the yard to find the Squid's sea creature friends who are hiding. Pick up a free trail passport from Yard ambassadors and search for the six friends to spell out a six letter word and claim a prize from retailers across the Yard.
Kids and adults alike will also have a great time on the first weekend of August. High 5 will be returning to the Yard to host a weekend of activities such as a range of zorbing activities from duels and rolling races to hilarious bubble football, and thrill-seekers can take a ride down the 20m inflatable outdoor Slip 'n Slide on the lawn. Then on the Sunday children are invited to join High 5's Wild Tribe family sessions to experience life as a survivalist. Under the guidance of experts, families can learn how to build a shelter, as well as the art of fire lighting. Once mastered, you can also have a go at cooking (and eating – if you choose!) a selection of insects, including meal worms and crickets. Flippin' heck!
Plymouth Life Centre – as well as all the usual activities available at the Life Centre, there will be a Fit for Sport holiday camp running from July 26 to August 30. Divided into school year age groups (5-6, 7-8 and 9-12) activities will include arts and crafts sessions, parachute games, team games, sports, and swimming.
0 Comments