Join in Veganuary this month, the annual challenge which inspires people all over the world to try vegan for January and beyond. There's loads of brilliant plant-based options to enjoy in Plymouth.
Here's our top five suggestions:
Treat yourself to a meal at a top vegan bistro
Enjoy a meal at award winning Cosmic Kitchen, one of Plymouth's top vegan bistros. All their menus are 100% plant-based and they also have a full vegan bar.
Cosmic Kitchen are committed to providing delicious, wholesome, nutritious and affordable food for all to enjoy. Walk away with a full belly and a happy heart!
Book your table at Cosmic Kitchen
Sign up for a 2-for-1 vegan meal offer
Take advantage of this special offer from Las Iguana this Veganuary. All you need to do is enter your email address on 2-for-1 Vegan & Veggie Mains this Veganuary to get your code.
Enjoy their favourite recipes cooked from scratch by their skilled chefs and pair them perfectly with tropical coolers or premium cocktails mixed by their bartenders. Las Iguanas is your ticket to celebrating life the Latin American way.
See the menu on the Las Iguanas website
Enjoy authentic Indian food
Savour a meal at Veggie Perrin's, an intimate, family-run restaurant which offers a menu of classic meat-free Indian fare.
Veggie Perrin's takes a moral stand against violence to animals; hence none of their dishes contains ingredients derived from cruelty to animals. No fish, prawns or even eggs are used.
See the menu on the Veggie Perrin's website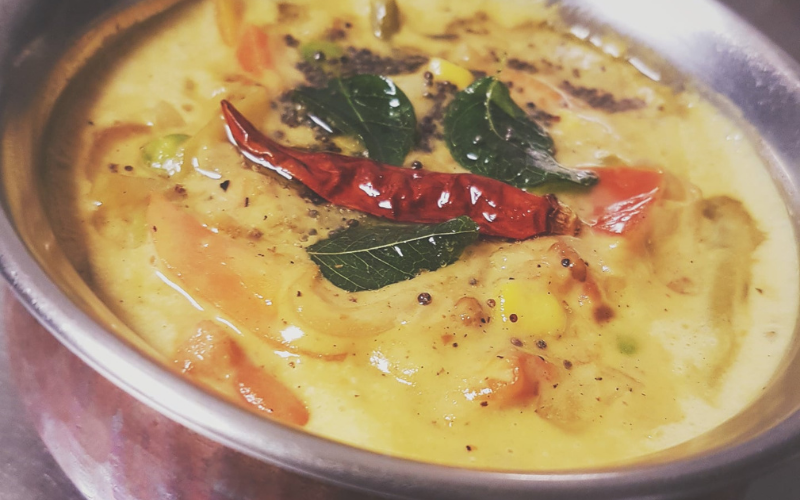 Feel good – enjoy fresh, nutritious and wholesome foods
You can't go wrong with a visit to Bonne Santé in Plymouth. A large proportion of their food menu is vegan friendly as standard, meaning lots of choice for guests with dairy tolerances along with guests following a vegan lifestyle.
Bone Sante's menu is designed from delicious, popular dishes from around the globe, with the use of fresh, natural ingredients, to enhance the flavour and goodness of every dish.
Book your table or take advantage of their delivery service.
Fancy something a little less healthy?
Book at a table at Samphire Brassier for a full menu of veganised classics, highly influenced by American cuisine. All meals are freshly made to order and if you have any special dietary requirements they will do their best to meet your needs.
Samphire Brassiere also has a deli counter full of delicious food on the go! They have tons of tasty vegan treats to take away including cakes, whoopies, tarts and Viennese whirls.
See the menu on the Samphire Brasserie website
---
Other vegan food highlights in Plymouth include a great selection of deli items from Jar Plymouth, the Power Plant Café offers delicious organic sourdough bread and fresh salad boxes daily, Wagamama has a top vegan menu, pop-up stand The Big Kebabski produces utterly amazing kebabs, Heyl Bakery sells vegan pastries and bread to die for and the Huton Café has an incredible vegan breakfast bagel and flapjack.
---
Don't miss
Don't forget its Super Sunday this weekend (9 January) at The Box, Plymouth's major new museum, art gallery and archive. Their 'Songlines: Tracking the Seven Sisters' exhibition will be free for everyone for one day only!
Start your journey at The Box Plymouth and finish at The Arts Institute Plymouth.
Book your tickets online or on arrival.
0 Comments