Your opportunity to achieve Green Tourism Accreditation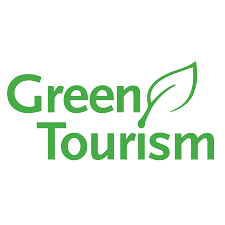 Destination Plymouth is thrilled to announce that we have launched an ambitious new partnership with 'Green Tourism' to position Plymouth, Britain's Ocean City as a leading destination in sustainable tourism.
The 3-year partnership gives eligible businesses the opportunity to achieve the internationally recognised 'Green Tourism Standard' while supporting them to recover and grow in an environmentally sustainable way.
There is nothing to pay for the first year if signed up before 30 June 2022, and successful partner businesses will also benefit from preferential annual fees in years two and three.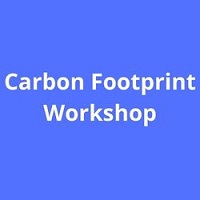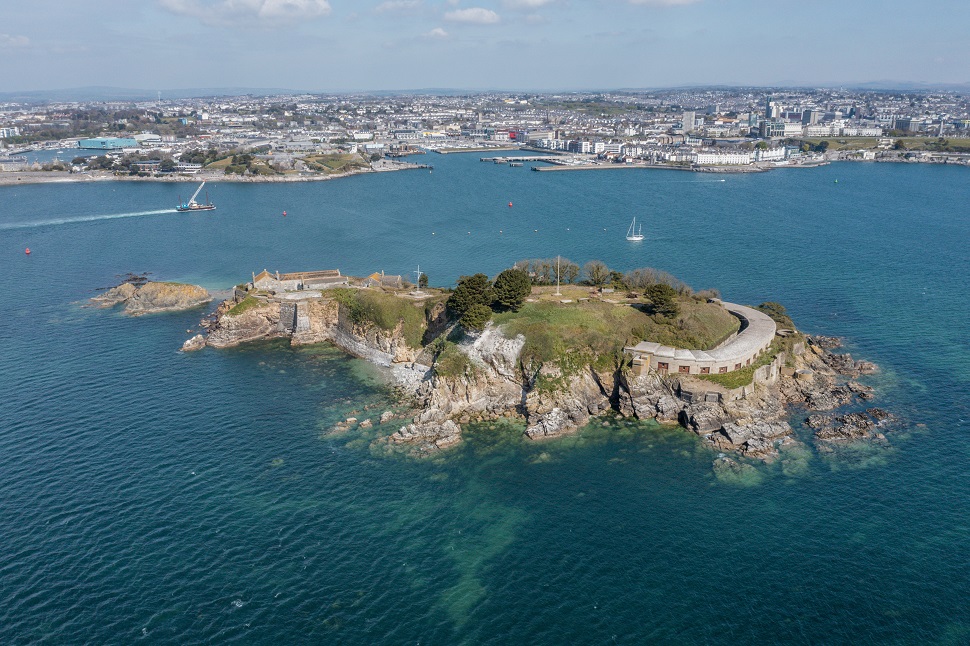 Plymouth is Britain's Ocean City and this year we will become the UK's first National Marine Park. We are a vibrant thriving city by the sea and we want everyone to enjoy the opportunity to benefit from living, working, studying and visiting our destination.
Did you know that being near the Ocean has huge health benefits including reducing stress, helping breathing, encouraging exercise and calming our senses?
Here in Plymouth we want to encourage our residents, visitors and our businesses to do everything we can to preserve and protect the Ocean for our future generations to enjoy.
Tackling climate change is one of the city's top priorities and so in March 2019 we declared a Climate Emergency and pledged to make Plymouth carbon neutral by 2030.
By participating in the Green Tourism accreditation scheme businesses will help to enhance the Plymouth experience and reach our zero carbon targets, demonstrating that as a city we are serious about protecting the environment, a key factor in destination choice for consumers.
The 'Green Tourism' accreditation programme will cover training and support to develop your own carbon reduction plans, travel to work plans, identify how to reduce waste and reduce plastics and how to reduce your energy consumption or change to renewables.
Alongside the accreditation scheme there will also be a series of in depth training webinars and events to provide you, our city businesses with the information and skills to help you to take action now.
So sign up below. It only takes 5 minutes to register and begin your journey towards helping protect and preserve the environment and becoming more sustainable for the future.
To sign up successfully and to prevent delays, please follow this step by step process:
Step 1 - Fill in the terms and conditions form - please also take the time to read the subsidy control rules to then calculate the amount of subsidy value relevant to your business and read through our GDPR statement

Make sure to PRINT the page (for your records) before submitting the terms and conditions form.

Step 2 - Head back to this page and go through to the Green Tourism website to complete your application with them.
Step 3 - Once through to the Green Tourism website, select PLYMOUTH on the campaign drop down menu and select the REQUEST INVOICE button to complete the Application. Please note that there is no charge for signing up, or for year one accreditation. The invoice will show a ZERO amount.
Step 4 - New business application is then received by Green Tourism who will begin to review and check the pre-approval list of businesses to verify your business' eligibility.

If your business in on the pre-approved list, then the Green tourism Team, will proceed with processing your application.
If your business is not on the pre-approved list then the Green Tourism team will reach out to Glen Gardner (Sustainable Tourism Project Manager at Destination Plymouth) to verify your business' eligibility.
The Green Tourism team will then issue you with your new business Log-In details for the Green Tourism Standard portal, which will be been created in the Green Tourism database and customised to your business type.
---
Eligibility
Businesses need to be located within the PL1 to PL11 postcode area, and / or be a member of Destination Plymouth, or one of the BID partnerships and of course be a tourism, hospitality, leisure of culture related business.
Benefits
75% of consumers said that they would prefer to stay in, or use, an environmentally sustainable business.
Improved sustainability performance and credentials.
Help your bottom line from potential benefits with energy savings.
Benefit from more visitors as the consumer market seek more sustainable options.
Demonstrate your commitment to sustainability.
Improve sustainability performance.
Free expert advice and support.
Achieve a Green Tourism Gold, Silver or Bronze award.
Fees for partner businesses
Year 1: Fully funded
Year 2: 50% Discount
Year 3: 25% Discount
Apply before 30 June 2022 for your year 1 fees to be fully funded.
Registration fee is usually £75 + VAT. Year 1 fees are usually between £225 - £725 depending on the size of your business.
Register
Apply now to to secure your place on the scheme. You can complete your assessment within the next 12 months and at your own pace.
Green Tourism event
To find out more about how this scheme works, the benefits to your business, and how to take your business down the sustainable tourism route, watch our virtual Sustainable Tourism Conference 2022 which took place on Monday 14 February 2022.
Sustainability Webinars
The team at Green Tourism are delivering series of interactive webinars exclusively for businesses in the region.
We encourage you to sign up to as many as is relevant for you and your business. Find out more and register here
---
Green Edge Training
The one-day Green Edge training course gives managers and owners in all types of business a better understanding of green tourism and how it impacts on their organisation. It enables participants to develop clear plans to cut costs, improve sustainability and reap the environmental, marketing and bottom-line benefits of embracing green tourism.
FREE to the first 40 businesses who register!
Find out more and register here
---
Information on other green schemes in Plymouth
There are many other active schemes available within Plymouth. View them here.
---

Thanks to funding from the UK Government through the UK Community Renewal Fund given to the Plymouth Sound National Marine Park, administered by Destination Plymouth and Plymouth City Council, the first 100 Plymouth businesses to apply for the scheme will receive the first year of Green Tourism membership for free, with discounted fees for the following two years.