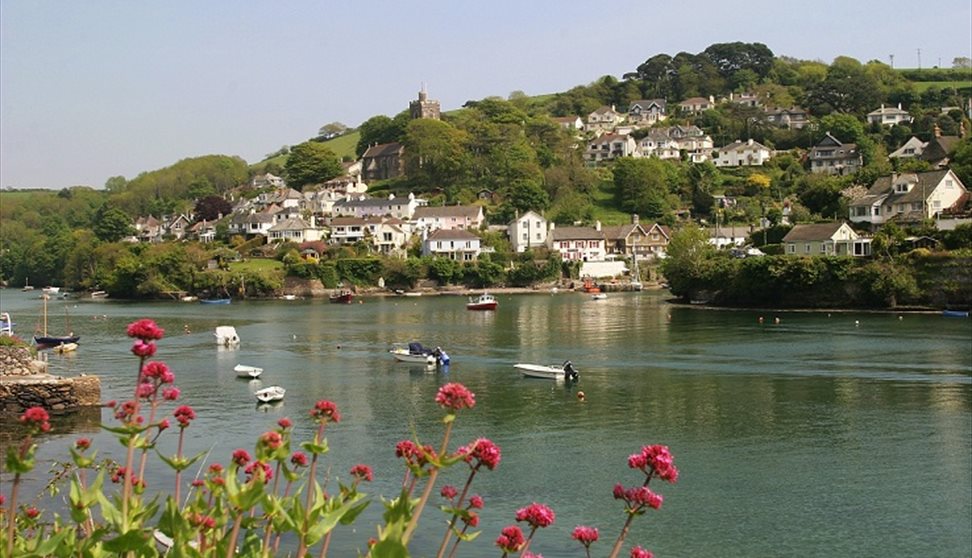 About us
The tiny, pretty little village of Noss Mayo is hidden away on the southern bank of the Yealm estuary. Across the water is the larger village of Newton Ferrers, and you can get between the two villages by a ferry that operates a triangular route and calls in at the SW Coastal Path, Noss Mayo and Newton Ferrers. This ancient and secluded village is an ideal location if you're looking to get away from the hustle and bustle of daily life and simply 'mess about on the river'.

History

Despite being a village of just over 500 people, Noss Mayo has a colourful history. Although the nearby estate of Membland was mentioned in the Domesday Book, the first record of the parish is in 1198. In 1287 King Edward I gave Mathew Fitzjohn the manor of 'Stok' and so the village became known as Noss Mayo, which translates as 'Mathew's Nose'.

The village survived the Black Death and, because of its prime location on the Yealm estuary, became a smuggler's haunt.

Things to do

If you're a committed 'twitcher', Noss Mayo is a bird watcher's paradise. The estuary is home to flocks of migratory birds as well as many native species. There are also plenty of opportunities for walkers and ramblers to explore the area, with the Coastal Path on three sides and the village's own special walk, ironically known as 'The Drive'. The estuary is also great for sailing and if you're an angler, the fishing is excellent.

Food and Drink

If you're using Noss Mayo as your base and are happy to travel a little further to the beach, try the Venus Café at Bigbury-on-Sea. This award winning and environmentally friendly café in a stunning beachside location provides hungry customers with a tasty all-day menu. They only use locally sourced and organic ingredients, and offer vegetarian, vegan and gluten free options.

Something a bit different…

Noss Mayo has inspired artists and painters for centuries and there is still a thriving artist's community in nearby Newton Ferrers. That special South Devon 'light' that has motivated so many great artists bathes the entire estuary, making it inspirational for today's artists. Why not bring your brushes and paints with you and see if it can inspire your creative side too?